The Chew's Schedule for the Week of 10/05: Emeril Lagasse, Kelly Rowland, Chelsea Rowland, and more!
The Chew is back with an all-new week! From former first daughters to recipes that pack a punch, don't miss out on these fantastic episodes for the week of 10/05 - 10/09.
This Week on The Chew:
MONDAY, OCTOBER 05 – "Delicious Foods You've Never Tasted" – Today is all about trying new things and getting adventurous in the kitchen!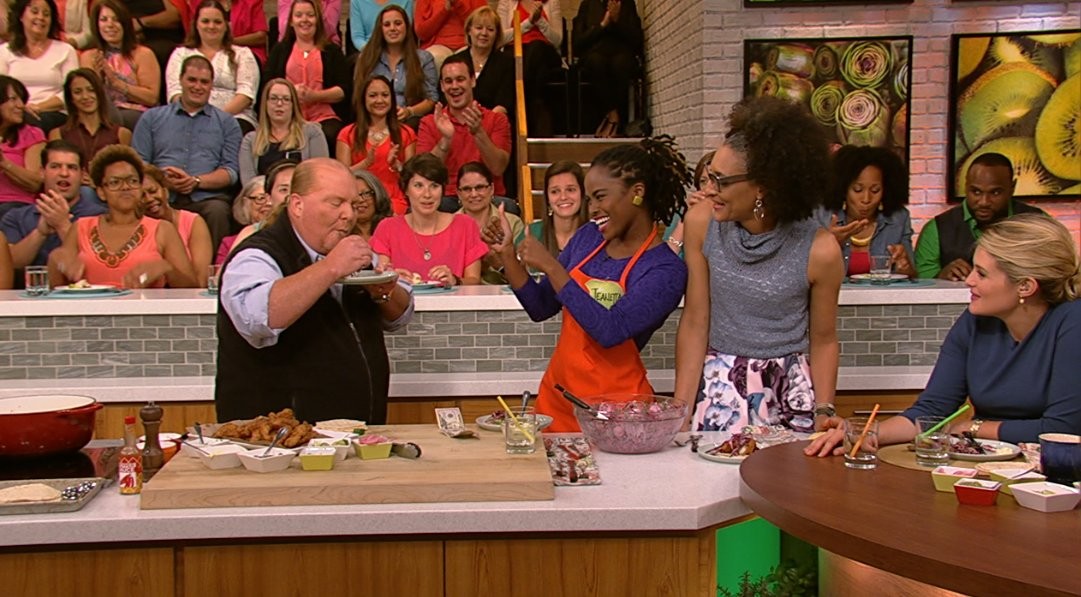 TUESDAY, OCTOBER 06 –"Food Legends Cook For You" – Spend an hour with some of the best chefs in the nation! Food Legends show you how they cook at home.
Special guest: Ruth Reichl, Emeril Lagasse
WEDNESDAY, OCTOBER 07 – "Entertain on a Shoestring" – Ring-a-ling! Who's there? The Chew is, showing you how to entertain on a Shoestring!
Special guest: Eddie Jackson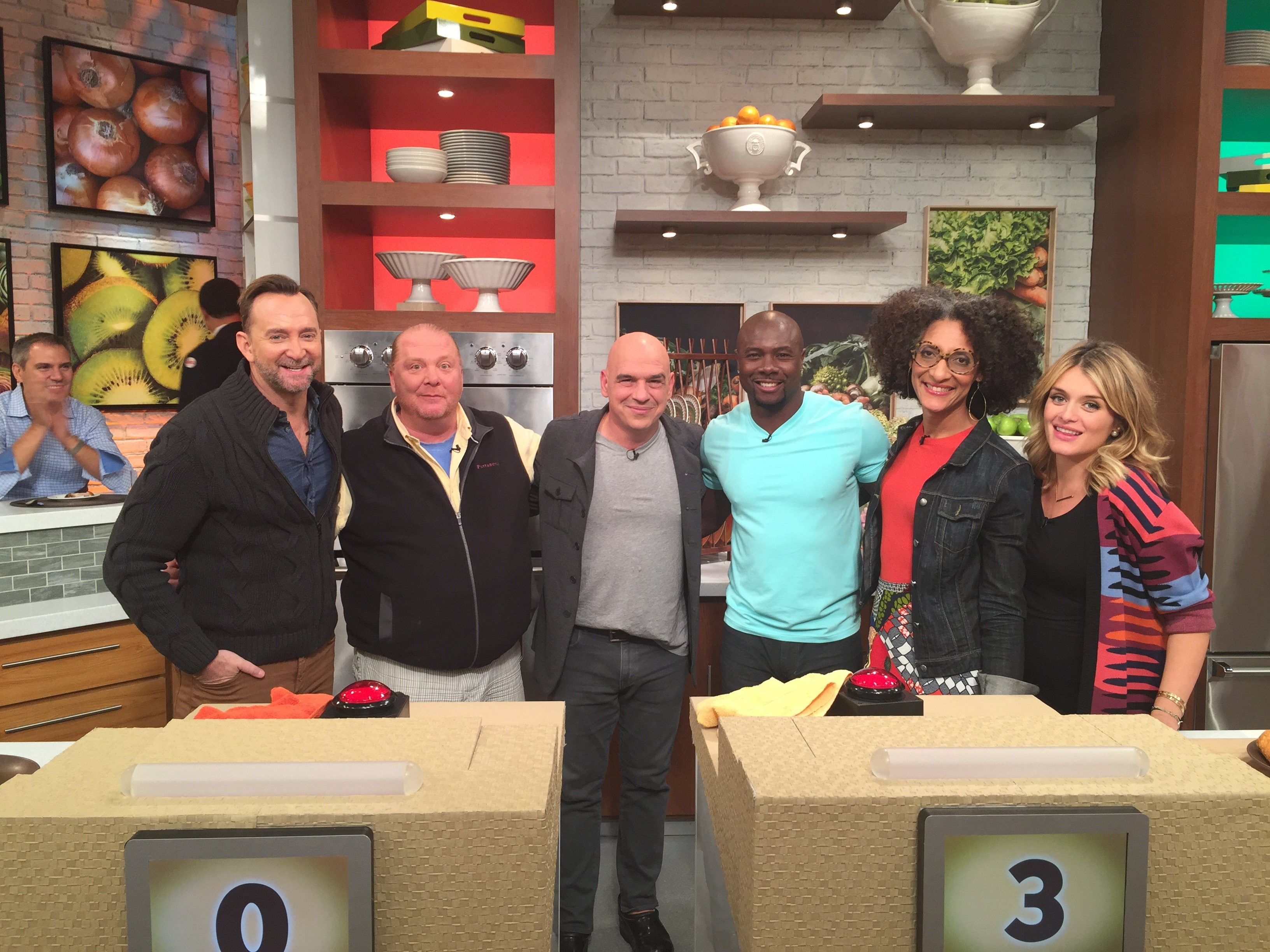 THURSDAY, OCTOBER 08 – "How to Save on Calories, Cash, & the Clock" – All hour long it's crunch time here at The Chew! We're saving you calories, money and time!
Special guest: Nancy Fuller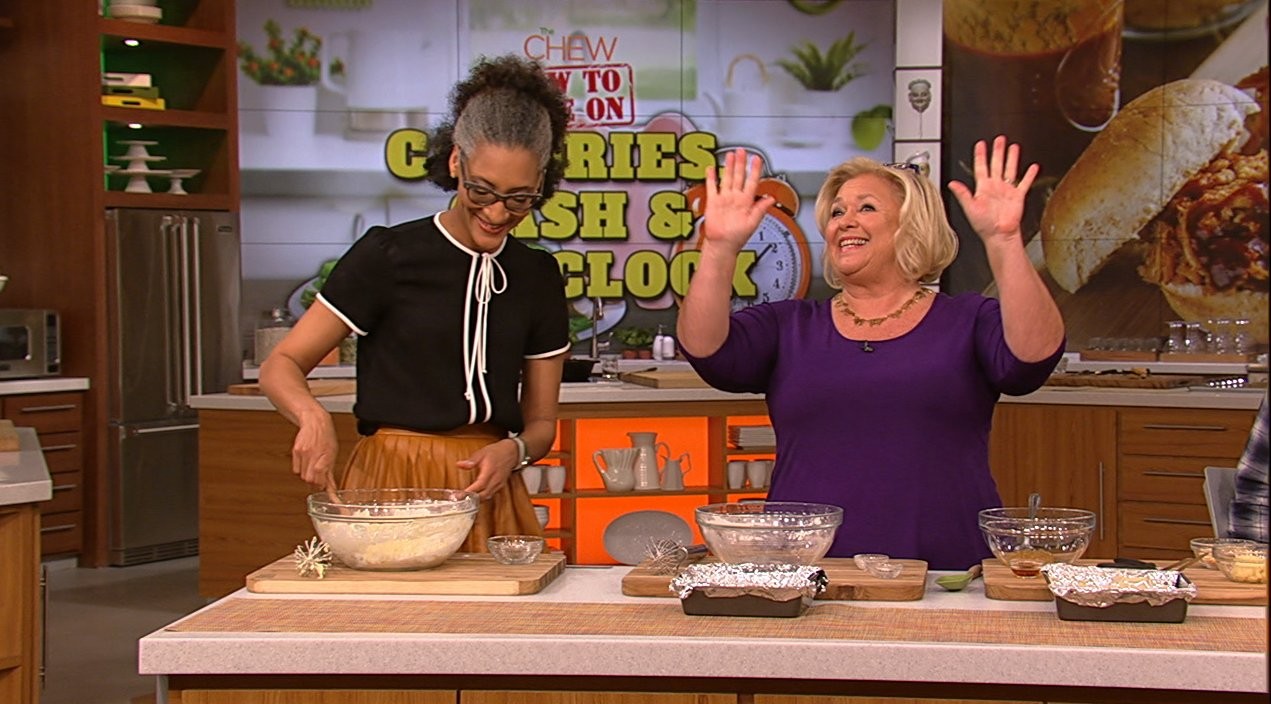 FRIDAY, OCTOBER 09 – "Eat This Now!" – Eat This Now! All hour long we are showing you the best things to eat right now!
Special guest: Former first daughter Chelsea Clinton, music legend / Star of "Empire" Kelly Rowland
About "The Chew":
Celebrating and exploring life through food, "The Chew," is an innovative and groundbreaking daytime series co-hosted by a dynamic group of engaging, fun, relatable experts in food, lifestyle, and entertaining. Produced by Gordon Elliott's Chew Productions for the ABC Television Network, "The Chew" serves up everything food -- from cooking and home entertaining to food trends, restaurants, holidays and more -- all aimed at making life better, fuller and more fun. Featuring celebrity chefs Mario Batali, Michael Symon, and Carla Hall, entertaining expert Clinton Kelly and health and wellness enthusiast Daphne Oz, "The Chew" is a leap forward into a delicious new kind of lifestyle series. Follow "The Chew" (@thechew) and hosts Mario Batali (@mariobatali); Michael Symon (@chefsymon); Clinton Kelly (@clinton_kelly); Carla Hall (@carlahall) and Daphne Oz (@DaphneOz) on Twitter ™