The Chew's Schedule for the Week of 12/07: Brooke Burke, Elizabeth McGovern, Jennifer Nettles, and more!
The Chew is back with an all-new week! From tv stars to recipes that pack a punch, don't miss out on these fantastic episodes for the week of 12/07 - 12/11.
This Week on The Chew:
MONDAY, DECEMBER 07 - "Easy Homemade Holiday"– There is no place like home for the holidays & there is nothing like homemade dishes! Our hosts are showing you some of the easiest & best homemade treats for the holidays!
Special guest: Brooke Burke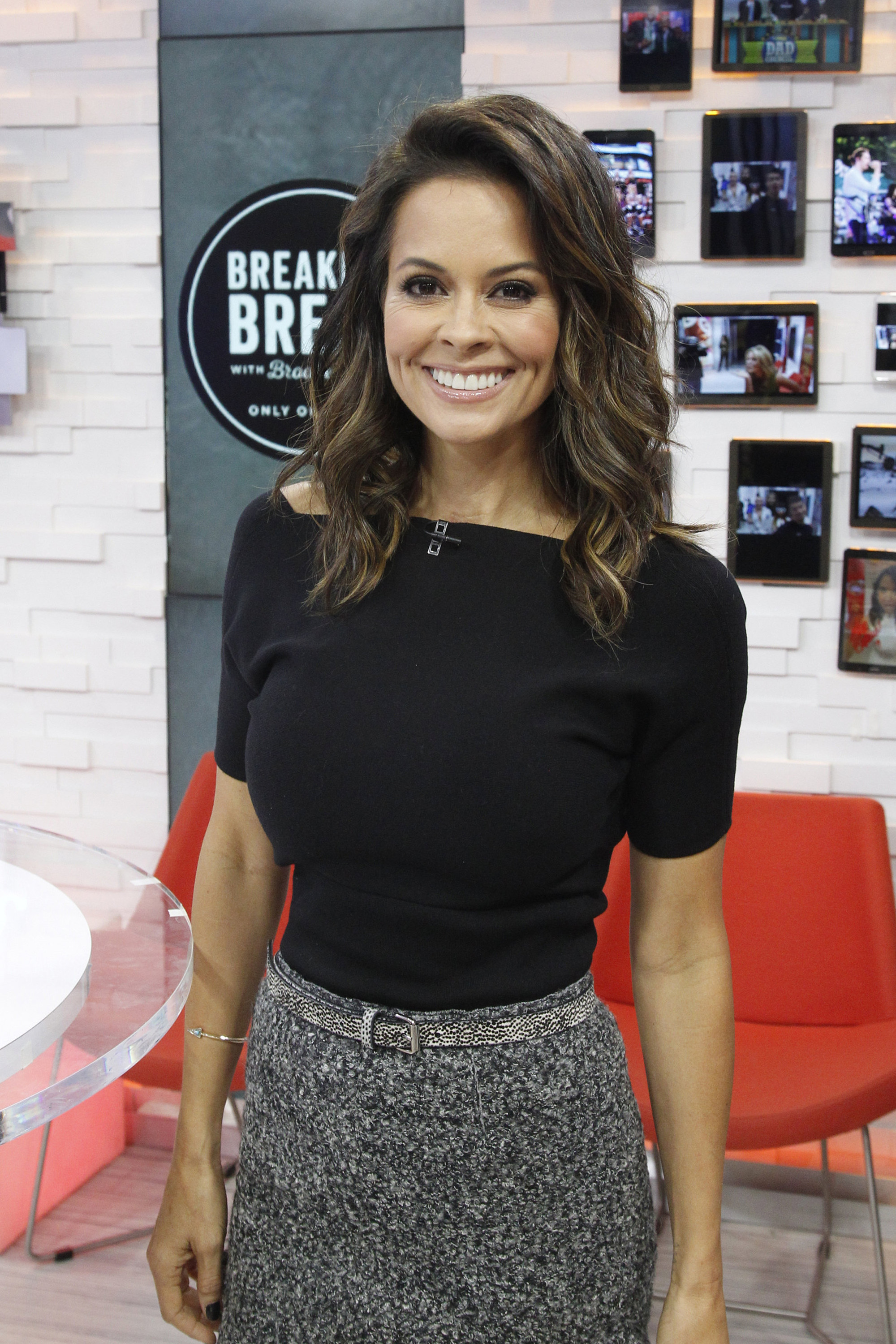 TUESDAY, DECEMBER 08– "Christmas in a Crunch" - Sometimes Christmas just sneaks up on you! We are showing you how to throw together delicious holiday dishes in a crunch!
Special guest: Elizabeth McGovern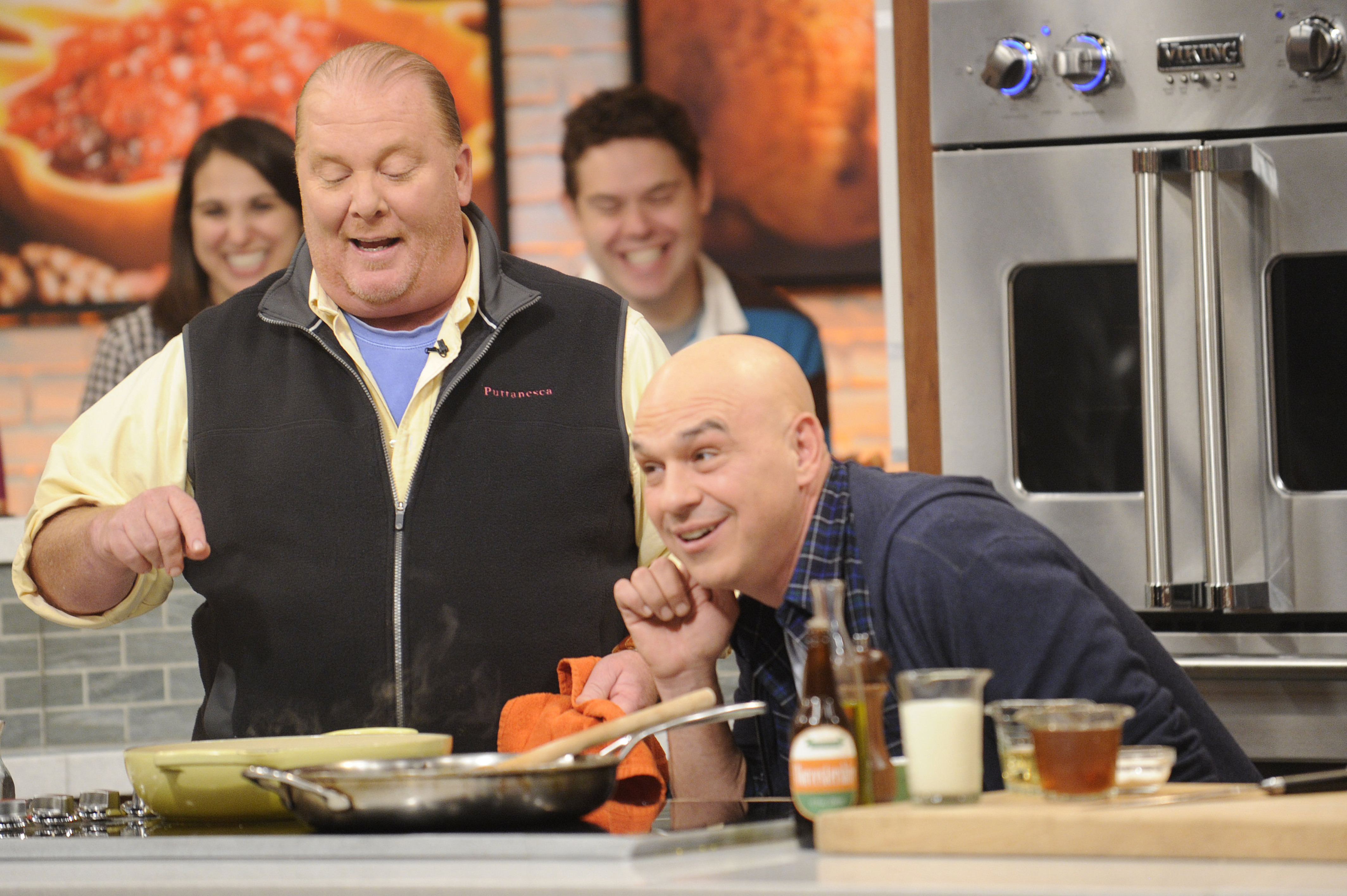 WEDNESDAY, DECEMBER 09 - "The Chew's Holiday Essentials" – You can't forget about the gifts at Christmas time! We are giving you some delectable gifts, as well as surprises for our studio audience!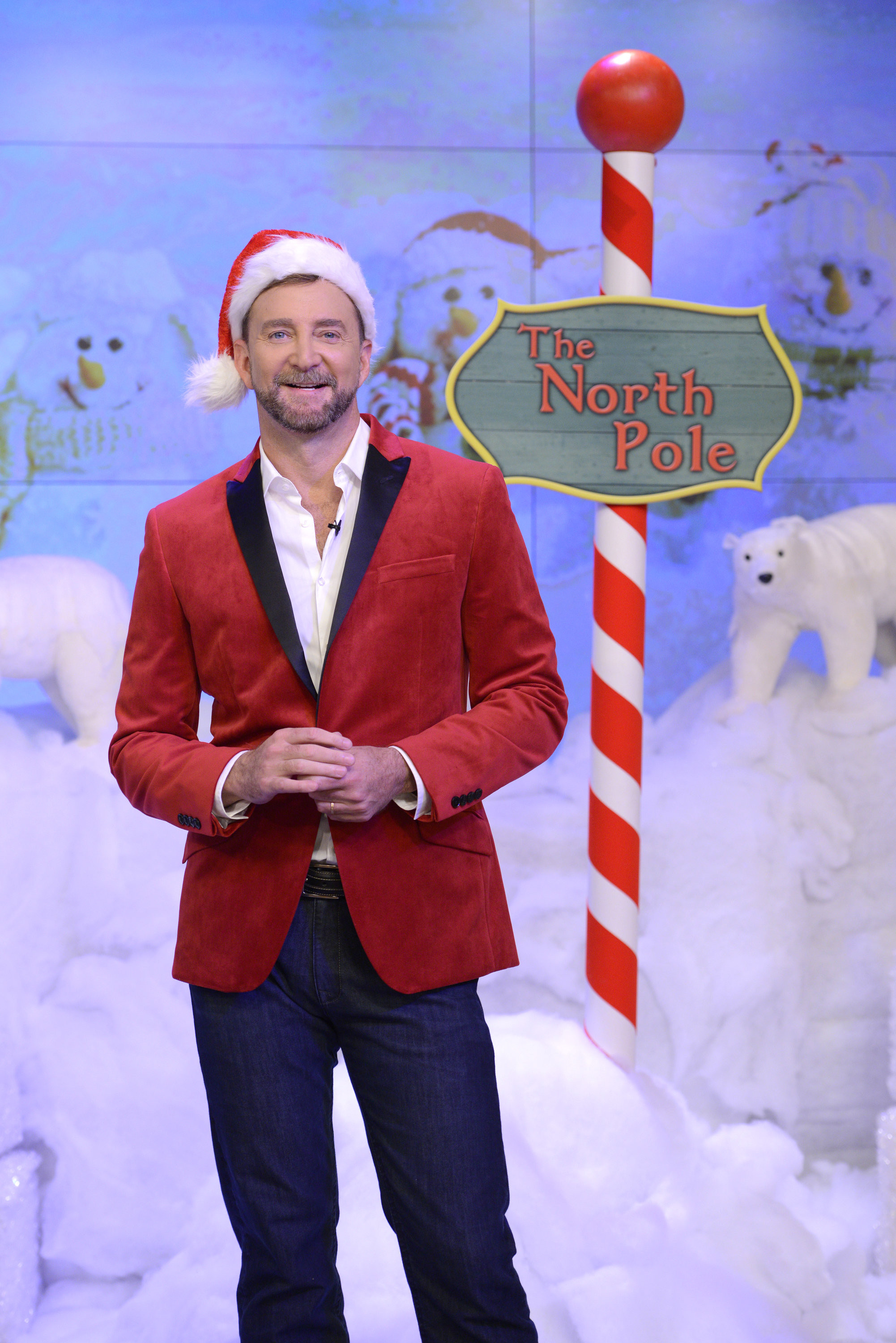 THURSDAY, DECEMBER 10 - "Country Christmas"– Saddle up on the couch and put on your cowboy boots because all hour long we are giving you country-inspired Christmas dishes!
Special guest: Jennifer Nettles
FRIDAY, DECEMBER 11 - "Instant Holiday Party!"– Is your holiday party planning looking shoddy? Stick around while The Chew crew shows you how to execute an Instant Holiday Party!
Special guest: Grace Potter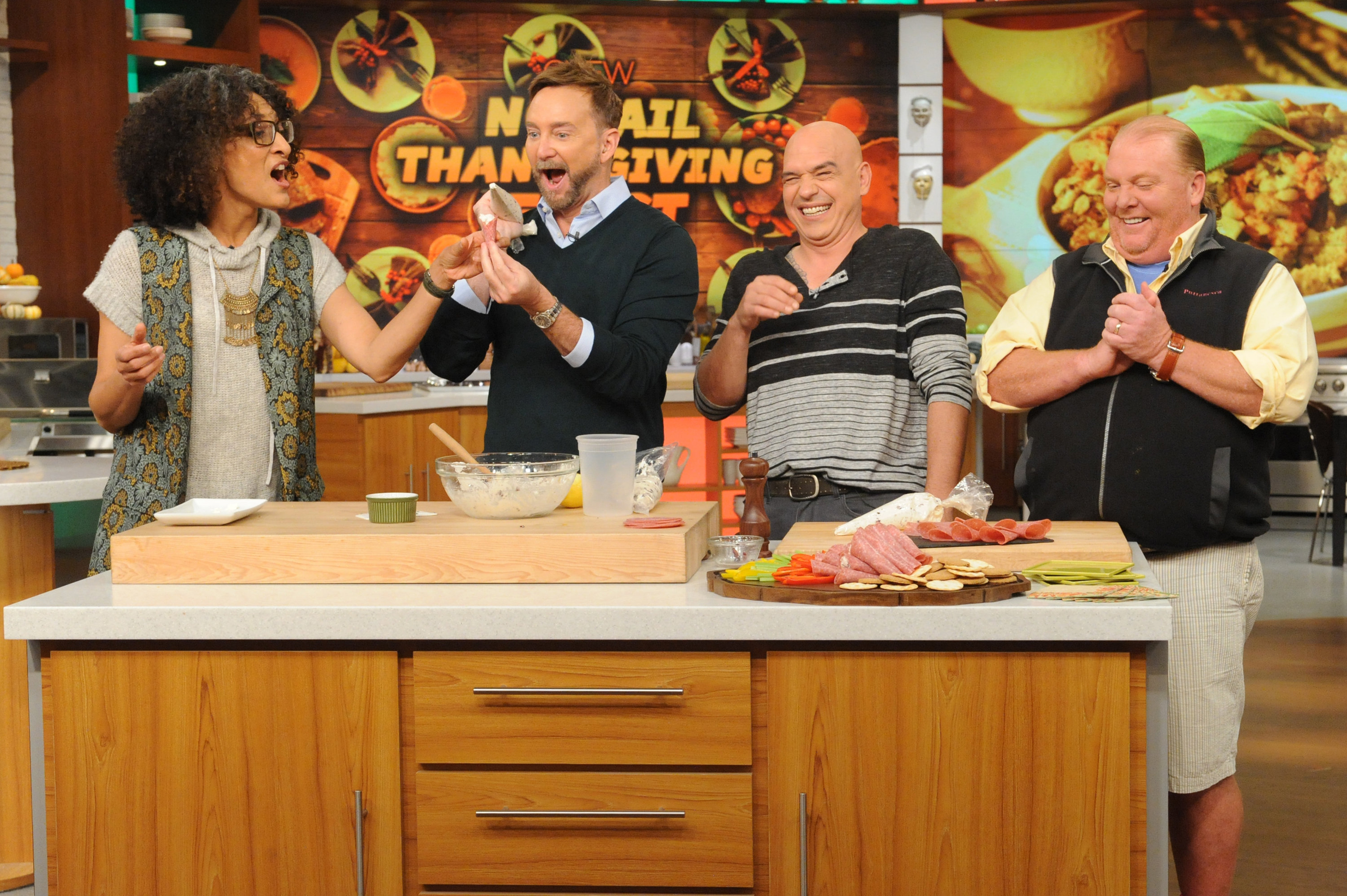 About "The Chew":
Celebrating and exploring life through food, "The Chew," is an innovative and groundbreaking daytime series co-hosted by a dynamic group of engaging, fun, relatable experts in food, lifestyle, and entertaining. Produced by Gordon Elliott's Chew Productions for the ABC Television Network, "The Chew" serves up everything food -- from cooking and home entertaining to food trends, restaurants, holidays and more -- all aimed at making life better, fuller and more fun. Featuring celebrity chefs Mario Batali, Michael Symon, and Carla Hall, entertaining expert Clinton Kelly and health and wellness enthusiast Daphne Oz, "The Chew" is a leap forward into a delicious new kind of lifestyle series. Follow "The Chew" (@thechew) and hosts Mario Batali (@mariobatali); Michael Symon (@chefsymon); Clinton Kelly (@clinton_kelly); Carla Hall (@carlahall) and Daphne Oz (@DaphneOz) on Twitter