More to Chew On: Dominique Ansel's Magic Souffle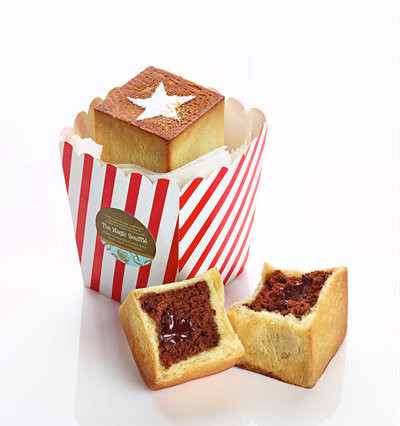 Remember the unique pastry hybrid that took New York City by storm: the Cronut? Well, Dominique Ansel, the mastermind behind the magic, is at it again with his latest creation: "The Magic Souffle." This extraordinary treat features a Grand Marnier chocolate soufflé encased in a toasted orange blossom brioche.
Typically reserved for a sit-down plated dessert, soufflé takes on the pastry case as Chef Dominique manages to create an equally as impressive portable version. These little bites of heaven are available for $7 at Dominique Ansel Bakery in New York City. Needless to say, we're continually amazed by everything Chef Dominique does, so it's no surprise to us how these bundles of joy got their name.
Relive the glory days when The Chew Crew got their hands on Chef's Dominique's Infamous Cronut.