Shield Approved Healthy Eats
Michael Symon sat down with the cast of ABC's new hit drama, Marvel's Agents of The S.H.I.E.L.D. After long days of kicking butt these Agents need a meal that is sure to keep them performing like pros. Meet the cast and try some of these marvelous dishes.

Agent Coulson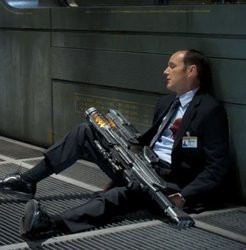 After a dramatic scene in Marvel's The Avengers, Agent Coulson was presumed dead. Now he's back and he's heading up this extremely skilled group that travels around the world investigating superhero activity.

Naturally, we would make him Daphne's Live Longer Salad. This hearty kale salad has a bit of a kick, but we figured Coulson could handle it - he faced down a god!

Click here for the recipe: Daphne's Live Longer Salad

Agent Ward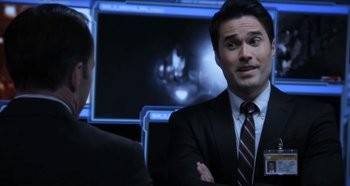 Agent Ward likes to work alone. His diverse skill set has made him an independent and fierce gladiator. Before a hard day of fighting the bad guys we would prepare Ward a piping hot bowl of Gladiator Oatmeal. These steal cut oats and bacon are too good to share and will surely keep you kicking all day.
Click here for the recipe: Daphne's Gladiator Oatmeal

Agent Skye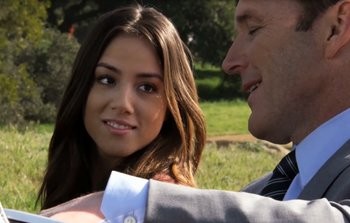 If you're ever in a bind Skye is a good person to have on your side – she's smart, charming and everyone likes her. Sort of like these fudgy brownies. And just like, Skye, there's more to these brownies than you might think, because the rich and dense chocolate tastes even better when you find out that they are actually good for you.
Click here for the recipe: Daphne's Fudgy Brownies

Agent Fitz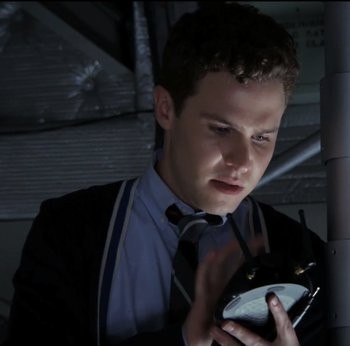 As one half of the Fitz-Simmons team he is the tech-friendly, gadget hungry smart guy that can figure out just about any question you might have. Always distracted by some new potential toy, we would make him Daphne's Super Green Smoothie, because it's handheld and, well, he is young and a little green when it comes to field work.

Click here for the recipe: Daphne's Super Green Smoothie

Agent Simmons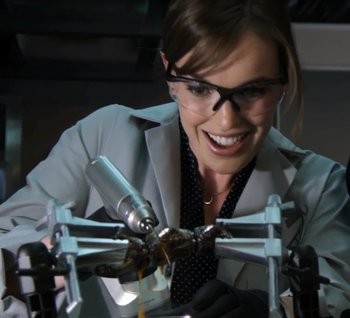 Just like her techy counterpart, Simmons is always on the go investigating new biological agents. To keep her focus in check we make her a kale hero smoothie.

Click here for the recipe: Kale Hero Smoothie
Agent May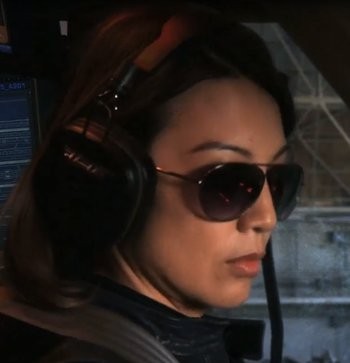 Don't ever underestimate Melinda May! She's smart tough and experienced. To get on her good side we would serve her a large helping of Daphne's Warrior salad – this satisfying quinoa dish is filled with chickpeas, cranberries and a tangy dressing.

Click here for the recipe: Daphne's Warrior Salad