7 Days, 7 Easy Breakfasts Any Busy Mom Can Manage
Getting the kids off to school without setting the kitchen on fire is a challenge! To help new step-mom Kate, the main character of Trophy Wife, get off on the right food with her new brood The Chew has pulled together a weekly breakfast recipe plan that any stressed out parent can manage.

Monday: Breakfast Burrito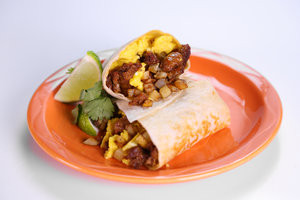 Breakfast Burrito Michael Symon|||5659|3773


Whether you have three stepkids like Kate or just a couple of hungry little ones, this breakfast burrito is sure to hit the spot. Eggs, potatoes, chorizo – these pockets of goodness are great on their own even if you don't have time for garnishes.

Click here for the recipe: Breakfast Burrito

Tuesday: Blueberry Pancakes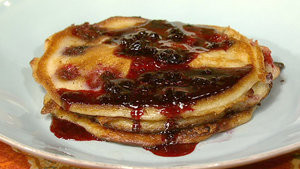 Blueberry Pancakes Carla Hall|||1280|720

Even the pickiest kids and teens love pancakes. This recipe is packed full of blueberries and topped with a blueberry maple syrup that makes them simply delightful.

Click here for the recipe: Blueberry Pancakes

Wednesday: Apple Cinnamon Muffins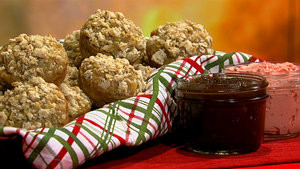 Holiday Apple Cinnamon Muffins Daphne Oz|||1280|720

Busy moms like Kate are always on the go. These muffins are the perfect breakfast feast for hectic mornings because you can bake them the night before. Plus, they are made with oats!

Click here for the recipe: Apple Cinnamon Muffins

Thursday: Special Scrambled Eggs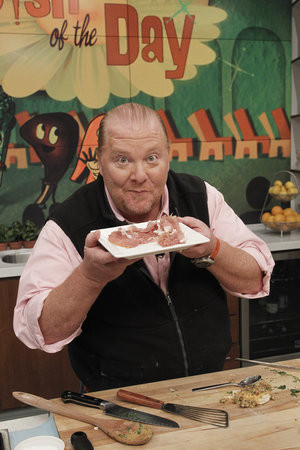 Mario Batali's boys developed this recipe and prepared it on the show, so it's definitely popular with the little ones.

Click here for the recipe: Scrambled Eggs

Friday: Smoothie Popsicles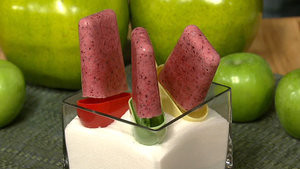 Breakfast Smoothie Popsicle Daphne Oz|||1280|720

Not every day can be gourmet. For those harder ones make these easy breakfast smoothie popsicles. They're handheld and simple to make.

Click here for the recipe: Smoothie Popsicle

Saturday: Bacon, Egg and Cheese Casserole
Bacon Egg Cheese Biscuit Casserole Clinton Kelly|||1280|720

Skip the trip to the local diner and make your own, even more delicious, breakfast treat.
Click here for the recipe: Bacon, Egg and Cheese Casserole

Sunday: Frittata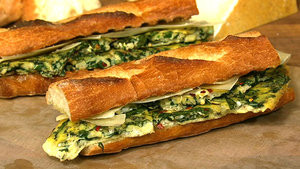 Frittata Sandwiches Mario Batali|||1280|720

As Kate discovered early on, making frittatas isn't so easy. This version is full proof though and a personal favorite of Mario's.
Click here for the recipe: Mario's Frittata Sandwiches