The Chew's Be Your Best Week!
The Chew celebrates "Be Your Best Week" with incredible stories that change the way we think about food. All week long the co-hosts will be celebrating a world full of flavor and fun to help kids and their families. On The Chew episode titled, "Lunch Lessons," the co-hosts put a spotlight on AeroFarms as they are changing the way food is grown and have established the world's largest vertical farm in Newark, NJ. AeroFarms is bringing fresh, local produce to residents and have even established a mini-AeroFarm at a local school, Philip's Academy. Mario Batali visits the kids at the academy to teach them how to make an ABC check approved recipe - Whole Wheat Penne with Summer Squash and Arugula. This September "Harvest of the Month" recipe uses produce from the farm.
Mario Visits AeroFarms and Makes Healthy Meal with Students at Philips Academy
RECIPE: Whole Wheat Penne with Summer Squash and Arugula>>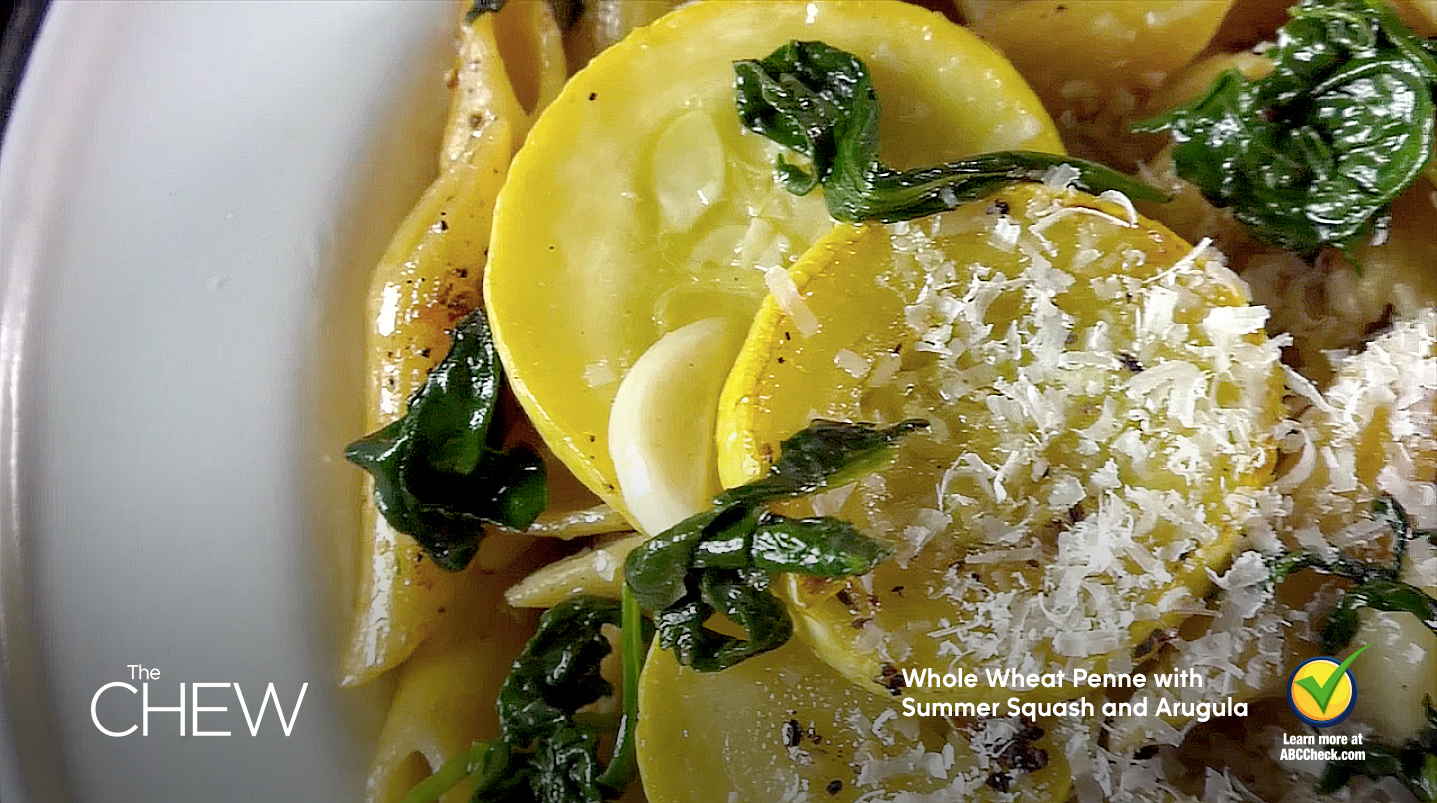 All week long, as a part of Be Your Best Week, The Chew co-hosts are sharing inspiring food stories highlighting people across the country who are creating new family traditions with fun and tasty recipes from around the world. During Tuesday's episode titled " Party in a Pinch," Carla Hall got to meet some of those people at a very special and unique dinner. In Washington D.C. Kathy Fletcher and David Simpson, the founders of All Our Kids, are shaping the hopes and dreams of kids in need just by inviting them over for dinner. They are using dinner time to make a difference. Watch as Carla Hall attends one of these dinners as a surprise guest and learns how to make Kathy's Spicy Chicken.
Carla Hall Surprises Young Artists at Dinner with All Our Kids
RECIPE: Kathy's Spicy Chicken >>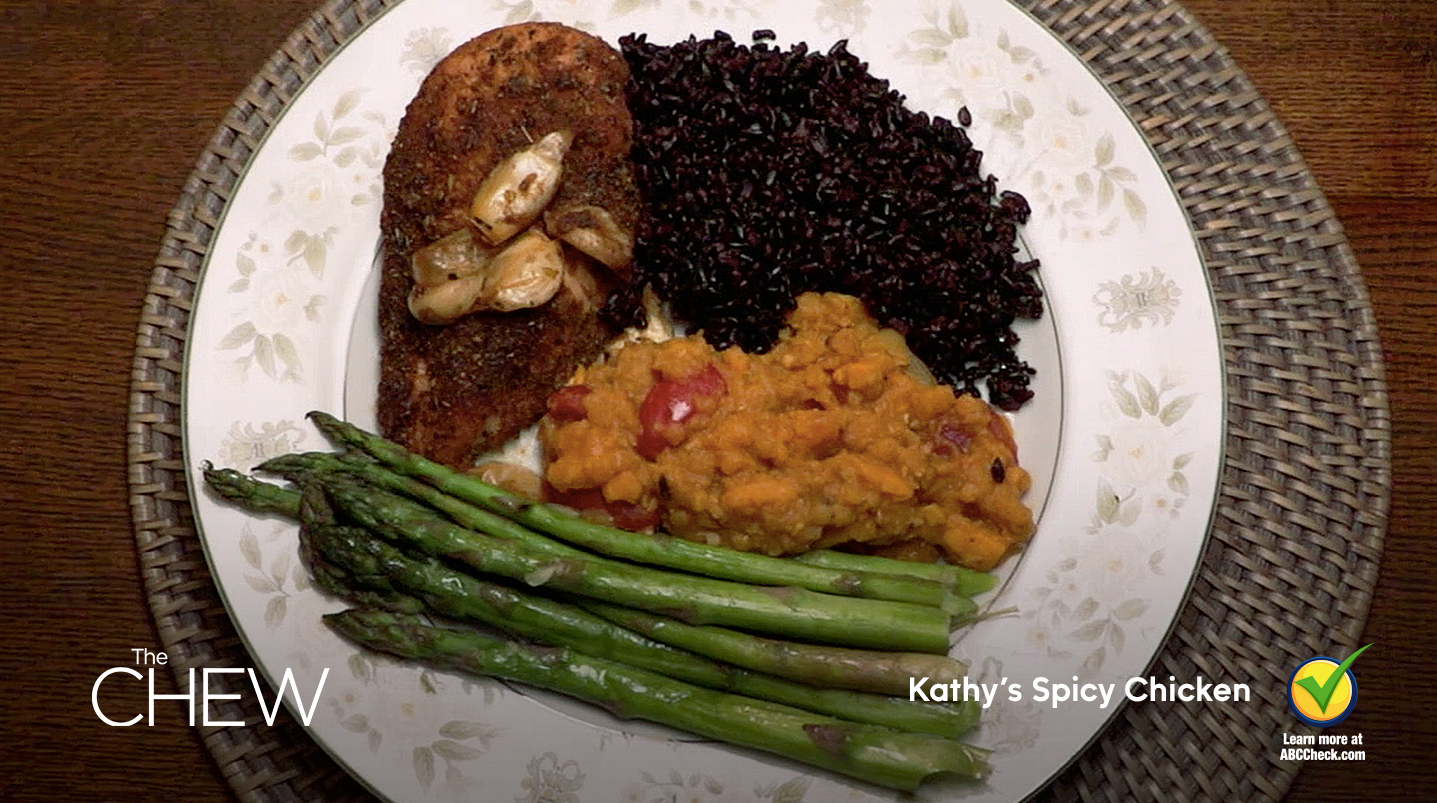 During the week the co-hosts are sharing inspiring stories of people discovering the adventure of cooking on their quest to be their best. One particular story caught their attention, a community garden that against all odds is blooming in the desert. Watch how Vegas Roots founder and director Rosalind Brooks took a sandy desert in Las Vegas and turned it into a thriving community garden. Vegas Roots is a five acre community garden that grows all kinds of fruits and vegetables. It also has chickens they lay eggs. The organization was created to give the food insecure communities of Las Vegas access to a place to plant and grow and see where they food comes from.
Founder and Director of Vegas Roots Rosalind Brooks
As a part of Be Your Best Week Rosalind Brooks, the founder and director of the amazing organization Vegas Roots, a community garden in the desert, shares gardening tips. One important note she explains is to plant the seeds only as deep as their width. They need to be closer to the surface to get much needed sunlight. Rosalind also shares how to harvest kale, beets and carrots. Rosalind is surprised when The Chew gives the Vegas Roots community garden a check for $1,000.
Vegas Roots Receives $1000
You can use Rosalind's tips to make these delicious and healthy ABC check recipes below.
RECIPE: Skordalia and Roasted Beets >>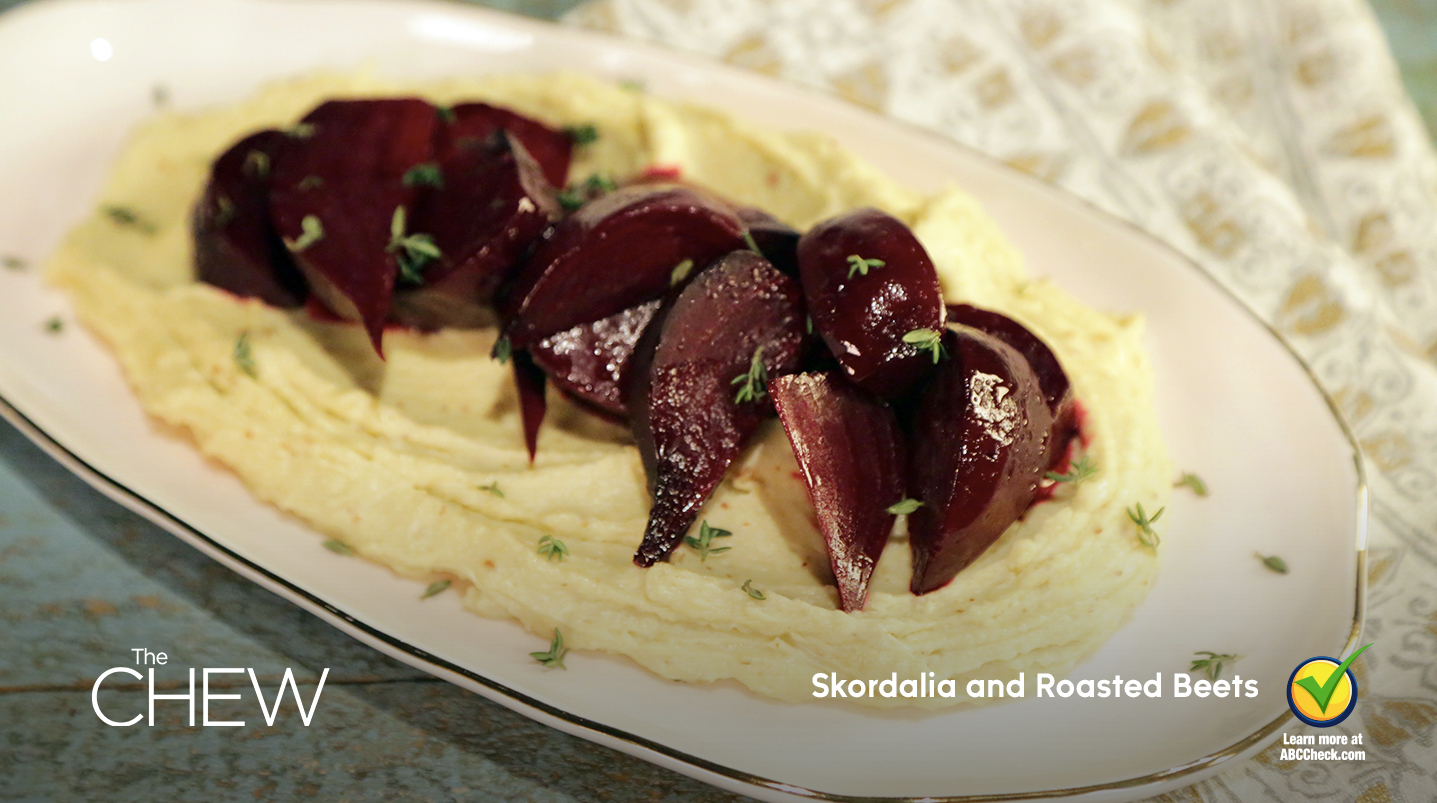 RECIPE: Pesto Chicken Cauliflower Bowl >>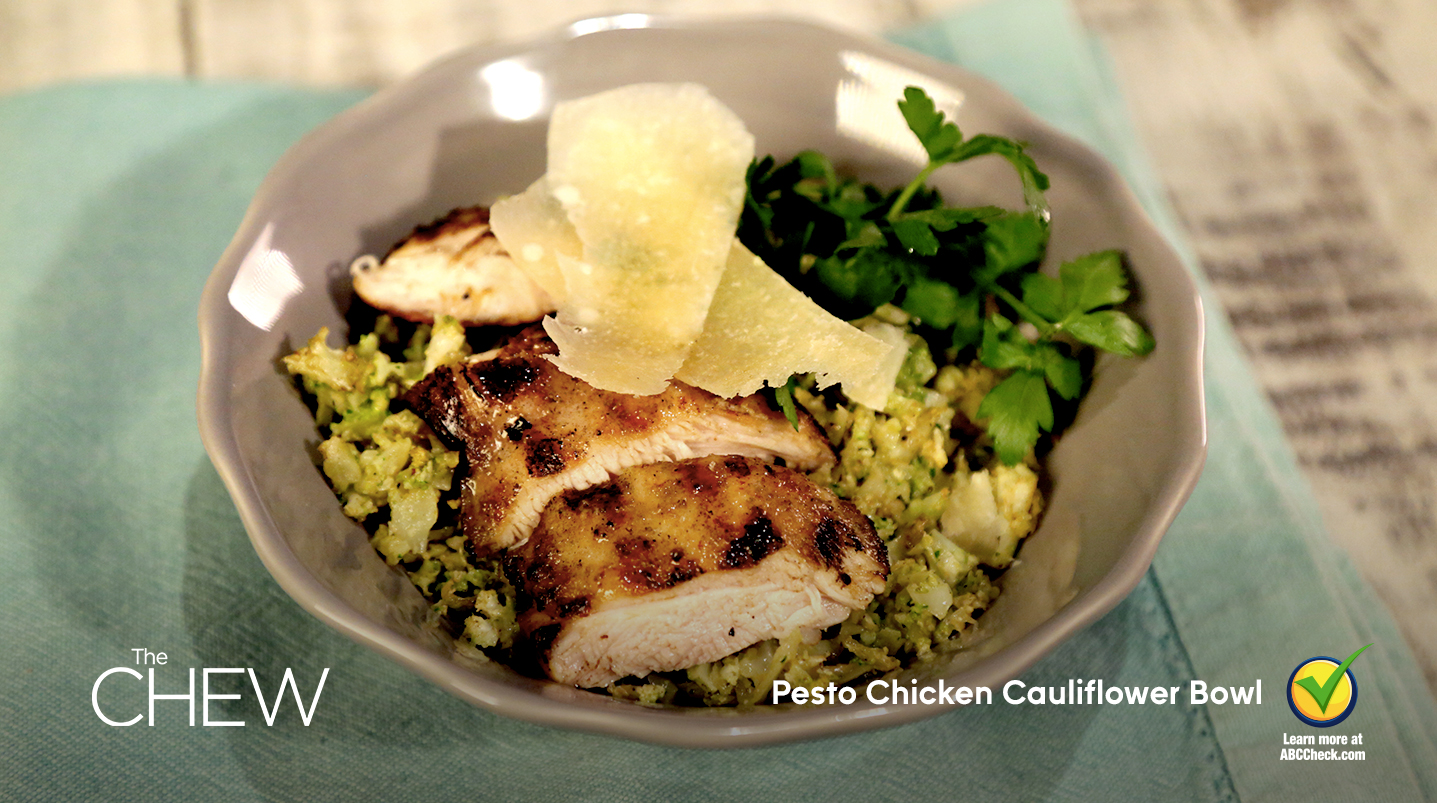 RECIPE: Shaved Carrots >>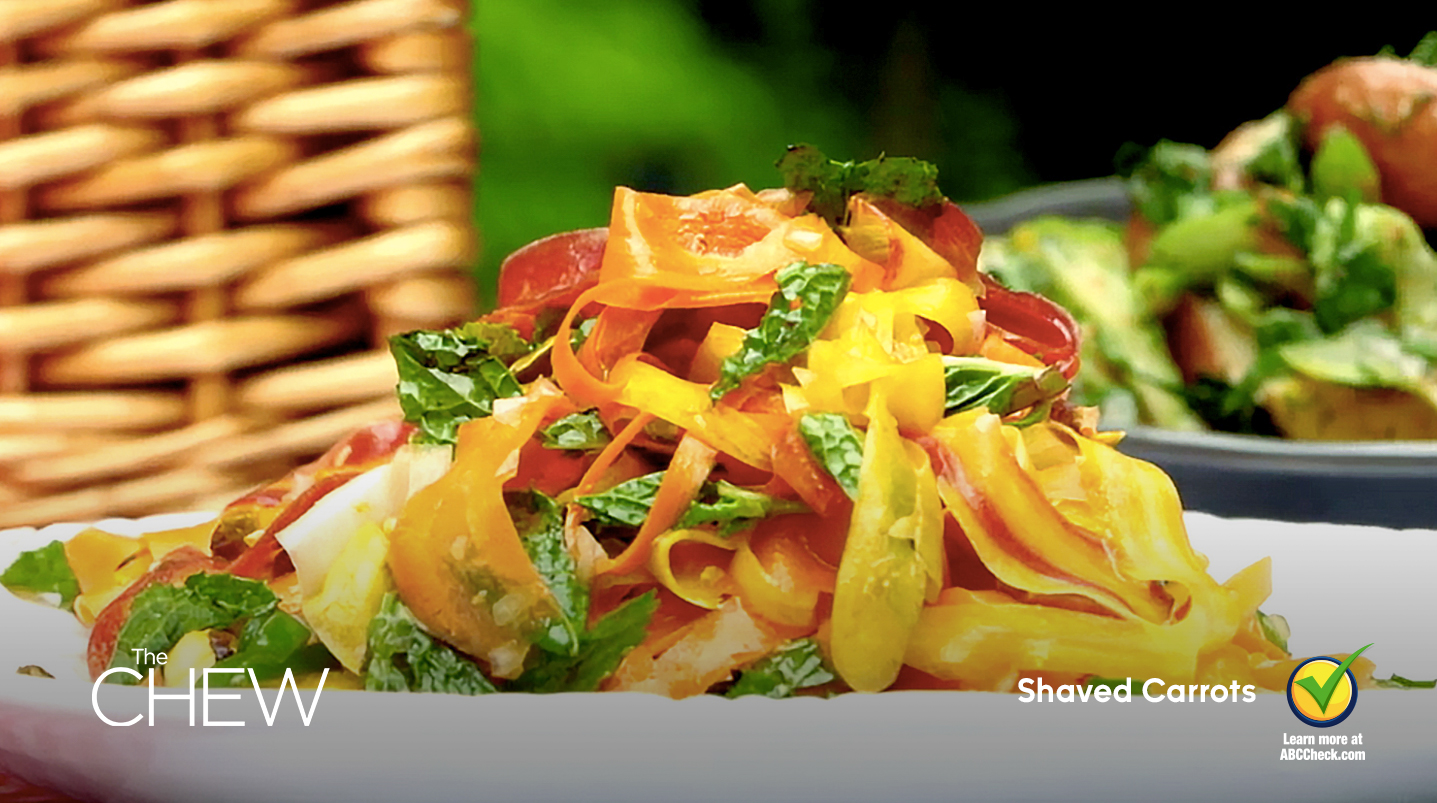 Be Your Best Week continues on The Chew with Chef Lovely on Wednesday's episode titled, "The Need to Feed." This chef is the "Queen of the Kitchen" at Glen Feliz Elementary school, where she teaches kids and their parents how to 'be their best selves' through food. Chef Lovely is teaching students life lessons one recipe at a time through an organization called Common Threads. Common Threads is a non-profit organization that instructs culinary arts to under privileged students in need. She strives to give students the tools to make healthy food choices even when their parents are not around.
Meet Chef Lovely
Chef Lovely from Common Threads, which teaches kids about healthy cooking and eating, joins Clinton Kelly in the studio. She shows viewers how to make the perfect family meal, Oven Roasted Salmon with Purple Cauliflower Puree and a Buttermilk Dill Slaw. This is a colorful dish with purple slaw and cauliflower which helps get kids excited about the meal. Chef Lovely is surprised when Clinton presents Chef Lovely with a check from The Walt Disney Company for $1000 for her organization Common Threads.
Chef Lovely Makes Oven Roasts Salmon with Clinton
Try Chef Lovely's Oven Roasted Salmon with Purple Cauliflower Puree and a Buttermilk Dill Slaw.
RECIPE: Oven Roasted Salmon with Purple Cauliflower Puree and a Buttermilk Dill Slaw >>


The Chew co-hosts have met incredible people during Be Your Best Week that have shown how they are using nutritious food to bring friends and families together. To round out the week during The Chew episode "Fall in a Flash" Michael visits Yonnette Fleming who is leading an amazing community garden, the Hattie Carthan Community Garden, in the heart of Brooklyn. In this garden neighborhood residents grow food to help feed their community. Michael gets his hands dirty in the garden with the The Urban Agricultural Youth Corps.
Michael Symon Visits Hattie Carthan Community Garden
Michael Symon makes a Fresh Veggie Frittata using ingredients from the Hattie Carthan Community Garden in Brooklyn. This garden, that was founded over 40 years ago, is led by Yonnette Fleming and harvested by the Urban Agricultural Youth Corps. After Michael puts the final touches on his frittata, Yonnette receives a surprise donation of $1000 for the Hattie Carthan Community Garden.
Yonnette Receives $1000 Donation
RECIPE: Fresh Veggie Frittata >>


Keep watching The Chew all week long for more inspiring stories and ABC Check recipes. Watch The Chew WEEKDAYS at 1e|12c|p.