Watch the First Episode of <i>The Goldbergs</i> Now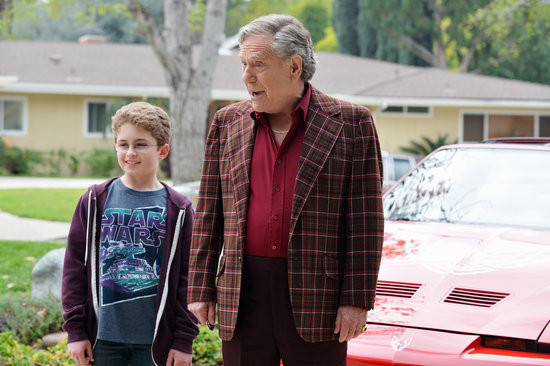 The Goldbergs (L-R): Sean Giambrone (Adam), George Segal (Pops)
You don't have to wait until the series premiere on September 24 to watch the first episode of The Goldbergs. Visit Watch ABC at the link below and you can watch the first episode of the show right now.
Watch the series premiere of The Goldbergs
Middle child syndrome in full bloom, 1980s music references galore (our fave: the Sam Goody mention) and a generally crazy but loveable family. These zany characters are more than likely to remind you of someone in your family -- if not your own self at some point in your life.
While you're there, you can also watch the pilots for other new ABC comedies Back in the Game and Trophy Wife. They're both hysterical, so watch, laugh, and thank us later.