Happy Holidays from The Middle and Black-ish
It's going to be a heckuva holiday with the Hecks on The Middle and the Johnsons on black-ish WEDNESDAY, DECEMBER 10, starting at 8|7c.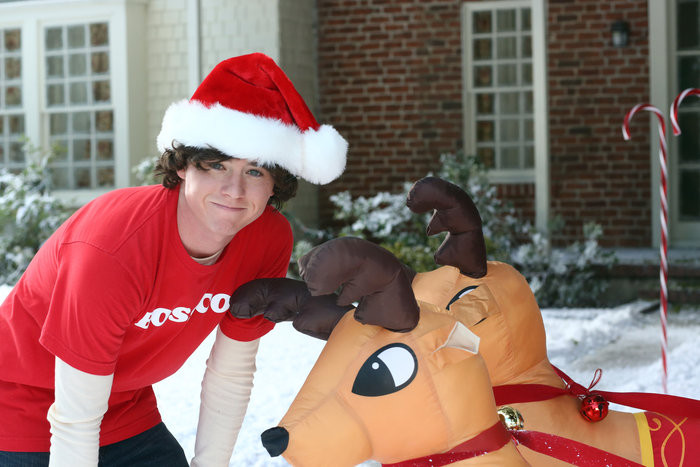 First, on "The Middle," Frankie (Patricia Heaton) has had enough of schlepping out the Christmas decorations and trying to make the perfect holiday for her family -- who she feels doesn't appreciate all that she does for them -- and decides to kick back on the couch and have a minimalist Christmas this year. Meanwhile, due to Sue (Eden Sher)'s allergy to real Christmas trees, Mike (Neil Flynn) attempts to purchase an artificial one and ends up not getting what he paid for. Axl (Charlie McDermott) puts Boss Co. back into business for the holidays as Tree Wise Men but gets into such a heated argument with Sean over a misfit toy that the two can't seem to work together, and Brick (Atticus Shaffer) becomes fascinated by a Christmas letter the family has received and attempts to write one on his own outlining the past year of the Hecks.
Don't miss all-new episodes of The Middle WEDNESDAYS 8|7c on ABC.
"I'm allergic to Christmas!" Sue freaked out when she realized she's allergic to pine trees.
Then on "black-ish," Dre (Anthony Anderson) campaigns to be the new Santa at the annual office Christmas party, but when that honor goes to Angelica, the lovely head of HR (guest star Ana Ortiz, "Devious Maids," "Ugly Betty"), he goes to great lengths to unseat her, because he's convinced Stevens & Lido needs a black Santa. Meanwhile, Bow (Tracee Ellis Ross) is tired of competing with Dre's mother Ruby (Jenifer Lewis) over who cooks the big Christmas Eve dinner.


Last time Ruby cooked for the family, Dre loved her rich down-home cooking while Bow was upset no one was eating her health-conscious food.
Don't miss all-new episodes of black-ish WEDNESDAYS 9:30|8:30c on ABC.