Sue is determined to win herself a car and enters Ehlert Motors 'Hands on a Hard Body' contest, in which the last person whose hands never leave the car wins. Meanwhile, Mike and his perpetually down-on-his-luck brother Rusty (Norm Macdonald), find time to bond again when they take a road trip to Chicago with Brick to attend his Spelling Bee, and Frankie has to travel to Axl's college dorm to help him locate a missing desk or risk losing her $200 deposit, on "The Middle," WEDNESDAY, MAY 14 (8:00-8:30 p.m., ET) on the ABC Television Network.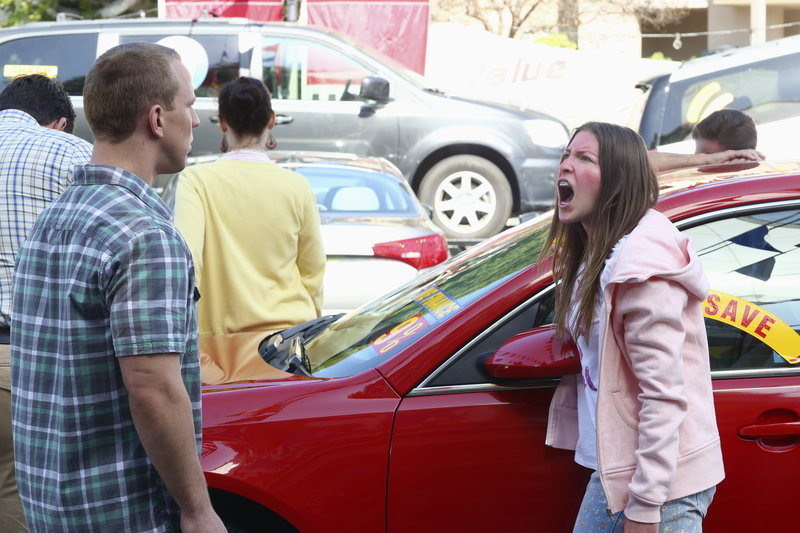 The Middle stars Patricia Heaton as Frankie, Neil Flynn as Mike, Charlie McDermott as Axl, Eden Sher as Sue and Atticus Shaffer as Brick.
Guest starring are Brian Doyle-Murray as Mr. Ehlert, Jack McBrayer as Dr. Goodwin, Norm Macdonald as Rusty, Dave Foley as Dr. Fulton, John Gammon as Darrin, Brock Ciarlelli as Brad Bottig, Josh Brener as Julian, Tommy Bechtold as Kenny, Keith Gerchak as announcer, Joy Jacobson as woman, Aaron Jaeger as Scott and Jacob Melton as Sebastian.
"Heck on a Hard Body" was written by Jana Hunter & Mitch Hunter and directed by Blake T. Evans.