The Real O'Neals Series Premiere Date Announced
ABC's new comedy The Real O'Neals series premiere date is TUESDAY MARCH 8 8:30|7:30c. The Real O'Neals is a fresh take on a seemingly perfect family whose lives take an unexpected turn when surprising truths are revealed. Instead of ruining their family, the honesty triggers a new, messier chapter where everyone stops pretending to be perfect and actually starts being real.

The Real O'Neals stars Martha Plimpton as Eileen, Jay R. Ferguson as Pat, Noah Galvin as Kenny, Matthew Shively as Jimmy, Bebe Wood as Shannon and Mary Hollis Inboden as Jodi.
The stars of The Real O'Neals (L-R): Martha Plimpton, Jay R. Ferguson, Noah Galvin, Matthew Shively, and Bebe Wood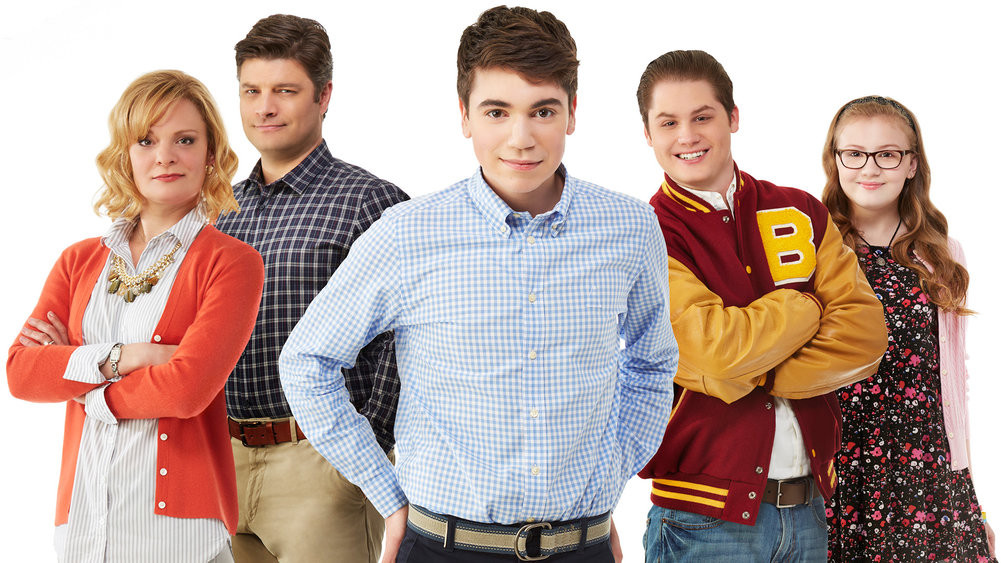 The Real O'Neals was written by David Windsor and Casey Johnson. Executive producers are David Windsor, Casey Johnson, Brian Pines, Dan McDermott, Todd Holland, Stacy Traub and Dan Savage. The Real O'Neals is produced by ABC Studios.
Follow The Real O'Neals on Facebook, Twitter, and Instagram for all the latest news from the show.