Two New Wicked City Posters Revealed
Two new posters for ABC's most thrilled true-crime drama have been released today. Check out these killer posters below!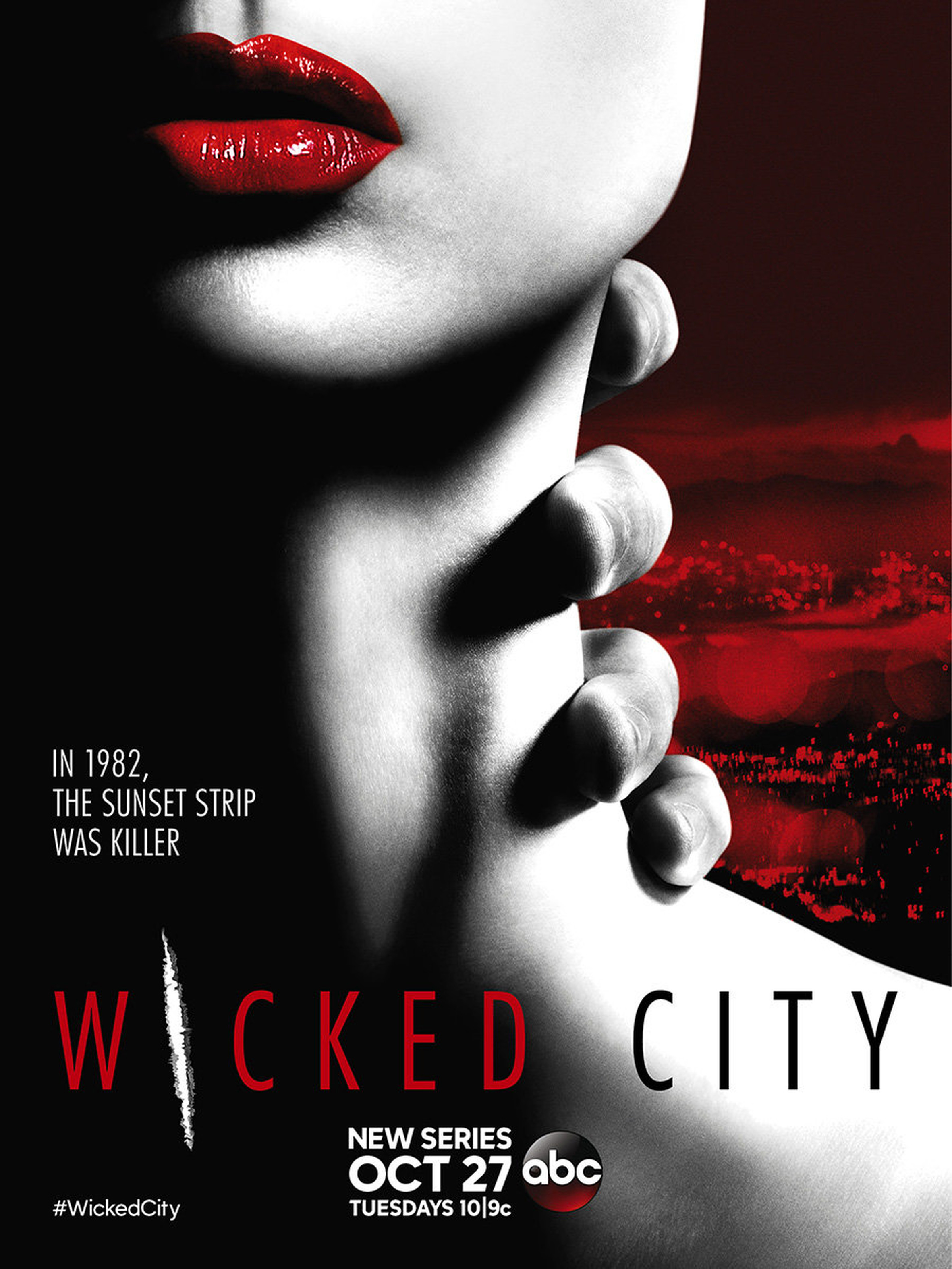 About the Show
LA's legendary Sunset Strip in 1982 was the epicenter of sex, drugs and rock and roll. Here at the Whisky A Go Go, you can be anybody you choose to be because anything goes at the most iconic club on the strip. Girls like Emily are looking for high rollers with deep pockets so it wasn't hard for club regular, Kent Galloway to pick her up. But it will be the last date for Emily; her murder is all over the news.
Two detectives, Jack Roth and his newly assigned partner, Paco Contreras, are on the case. They suspect it could be part of a bigger murder spree…after all LA is the serial killer capital of the world – the Hillside Strangler, Freeway Killer, and the Zodiac Killer.
Jack Roth's wife Liz notices his preoccupation and realizes it's a big case. Having been down this road before, she worries that he will stray again with Detective Dianne Garrett or someone else. She also worries about their 16-year old daughter, Vicki, who is dead set on going to a party with her boyfriend in the area where the Hillside Strangler attacked.
Wannabe journalist, Karen McClaren may have stumbled onto a big story when she saw Emily at the Whisky the night she died. What she doesn't know is that John, the guy she met that very night, is the same Kent Galloway who killed Emily. Desperate to jump start her career, she begins working with Diver Hawkes, a crime scene photographer who shows her the ropes.
In the meantime, Kent has picked up another unsuspecting rocker chick, Betty, whom to his dismay, is the mother of two young kids. This saves her from being his next victim and eventually, their twisted sexual connection will lead to her becoming his partner in crime a la Bonnie and Clyde.
When Jack and Paco get a lead from an anonymous caller about some evidence from the murder, Diver and Karen hear the call on the police radio band and get there as fast as they can. She talks to the detectives about what she saw at the club the night of the murder and an alliance forms between them.
This crime thriller follows a different case each season set in a different notable era of LA history. Written by Steven Baigelman (Upcoming Miles Davis biopic Miles Ahead) who executive produces with David Hoberman, Todd Lieberman and Laurie Zaks.