"Wicked City" Series Premiere Date Announced
The series premiere of new drama Wicked City will air TUESDAY, OCTOBER 27 at 10|9c on ABC. Wicked City, starring Ed Westwick and Erika Christensen, follows a unique case set in a noteworthy era of L.A. history, starting with a murder case from 1982 centered on the rock 'n' roll, cocaine-infused revelry of the Sunset Strip. Alliances are formed between detectives, reporters, drug dealers and club-goers to solve a serial murder case. Watch the Wicked City sneak peek:
Ed Westwick plays Kent, a man whose good looks and charm hide his sinister desires. It's 1982, and Kent has just picked up a woman named Emily F. at a packed club on L.A.'s Sunset Strip. He calls a local radio station to request a song for her, and they're soon alone in his car in a deserted parking lot. As Kent's dedication to Emily F. comes on the radio (Foreigner's "Feels Like the First Time"), he pulls out a knife and strikes, stabbing her multiple times.
When the police find her corpse, they make the grisly discovery that Emily F.'s killer is also a necrophiliac.
But Kent's routine is interrupted when he picks up Betty (Erika Christensen), a woman who reveals she has children. He's intrigued, and instead of murdering her, he seduces her. While these two explore their disturbing connection, detectives are realizing that they're hunting a serial killer. And though Kent's new friend changes things for him, he's not done killing.

RELATED: ABC Announces 2015-2016 Fall Series Premiere Dates
Kent (Ed Westwick) and Betty (Erika Christensen) in the new drama series Wicked City, coming to ABC TUESDAYS 10|9c this Fall.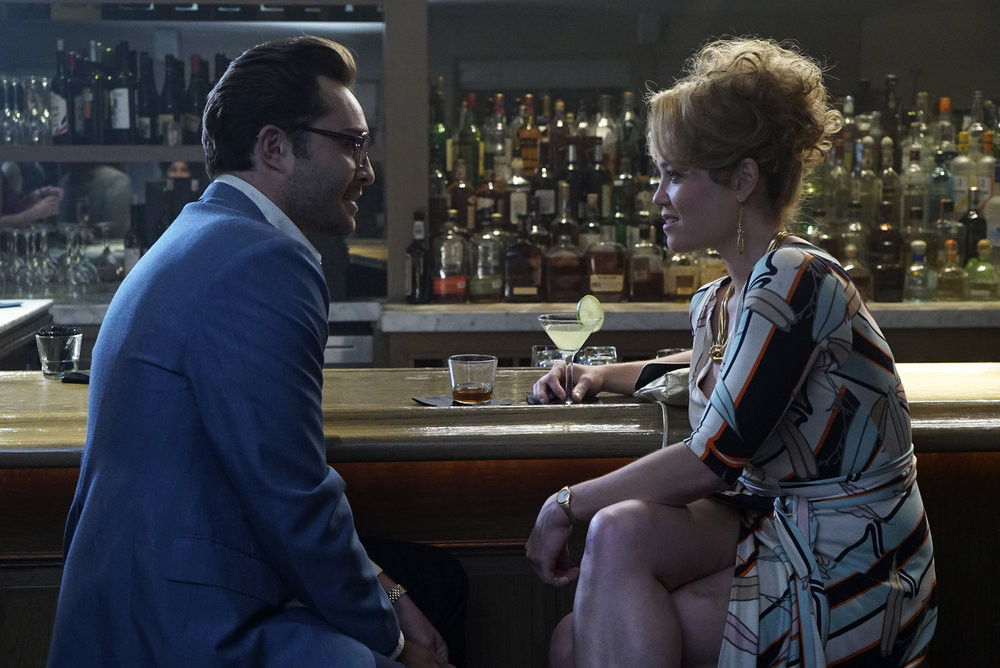 RELATED: See ABC's New Shows for 2015 - 2016 | Two New Wicked City Posters Revealed
Watch trailers for all of ABC's new dramas!
ABC's new series Wicked City stars Ed Westwick as Kent, Erika Christensen as Betty, Taissa Farmiga as Karen, Gabriel Luna as Paco, Karolina Wydra as Dianne, and Anne Winters as Vicki. Wicked City was written by Steven Baigelman. Executive producers are Steven Baigelman and Mandeville Television's Todd Lieberman, David Hoberman and Laurie Zaks. Wicked City is produced by ABC Studios.