Wicked City Series Premiere Sneak Peek: Kent and Betty's First Date
In this sneak peek, Kent (Ed Westwick) is on the hunt for his next victim. He's good looking, charming, and knows exactly what to say. Clearly Betty (Erika Christensen) thinks there's a spark. Kent thinks he's looking at his next victim, but little does he know this Clyde has just met his Bonnie. Be the first to see a scene from Wicked City's Series Premiere airing TUESDAY OCTOBER 27 10|9c on ABC.
MORE WICKED CITY: Meet the Cast of 'Wicked City' Starring Ed Westwick | Make Your Own Wicked City Dedication
About Wicked City
Welcome to Los Angeles, circa 1982, during the rock 'n' roll, cocaine-infused revelry of the Sunset Strip. But all is not glitter as there's a serial killer on the loose, and two detectives find themselves on one of the toughest cases of their careers. "Wicked City" follows a unique case set in this noteworthy era of L.A. history, with the detectives determined to track down and bring the killer to justice before another murder can occur.
Many young women come to Hollywood with dreams of becoming a star. And the Sunset Strip was totally the happening place to be seen and make some connections. But you can't come to the City of Angels without bumping into some evil, which takes the form of Kent Grainger (Ed Westwick, "Gossip Girl"), a tragic soul who craves attention and goes on a murderous rampage to obtain notoriety. Kent is a chameleon who trolls the clubs to pick out his prey and pretends to be a Hollywood VIP who could help these hapless young ladies become stars. But if he finds one special enough to call in a personal song dedication to the local radio station, they are as good as dead.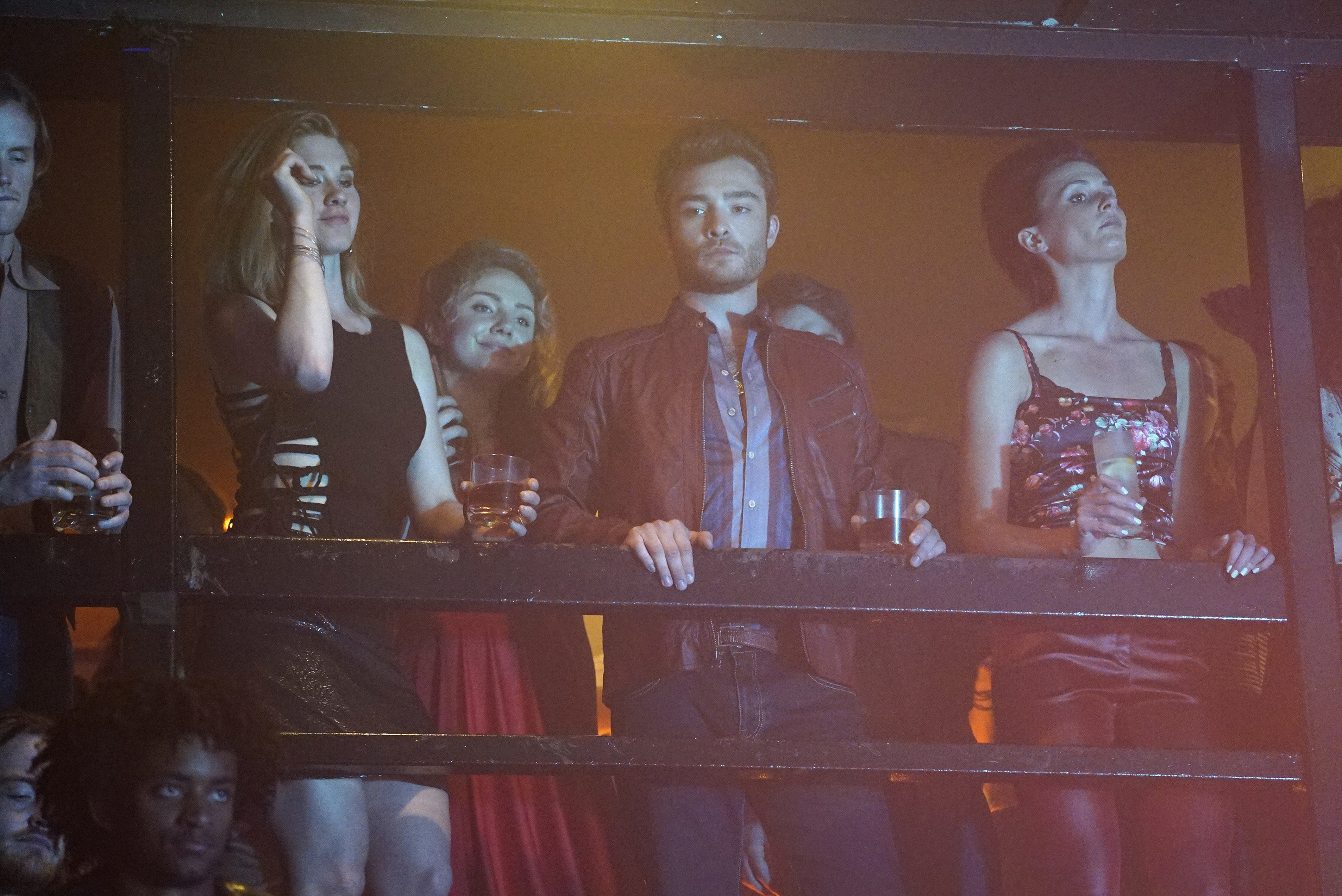 THE INVESTIGATION
Detectives Jack Roth (Jeremy Sisto, "Six Feet Under," "Suburgatory") and new partner Paco Contreras (Gabriel Luna, "True Detective") are assigned to the case, and they will definitely have their work cut out for them. Jack has worked some high-profile cases in his time and has numerous contacts on the street. One such contact is Dianne Kubek (Karolina Wydra, "True Blood," "Crazy, Stupid, Love"), an undercover cop posing as a strip club cocktail waitress/drug dealer. Having an affair with each other also puts a strain on both their working and professional relationship. And Jack still holds a grudge against Paco, who narced on his ex-partner and got him kicked off the force.
Jack and Paco get a break when they stumble upon Karen McClaren (Taissa Farmiga, "America Horror Story"), a young, struggling journalist who is trying to write a big story on the Sunset Strip and make a name for herself. Unbeknownst to her at the time, she was approached by Kent in a club and gave him her phone number. She was also a witness to one of the ladies leaving a club who was later murdered. After getting a call from Kent to meet her again at the club, Jack and Paco convince her to be used as bait to try and catch the killer. But can they protect her against this monster?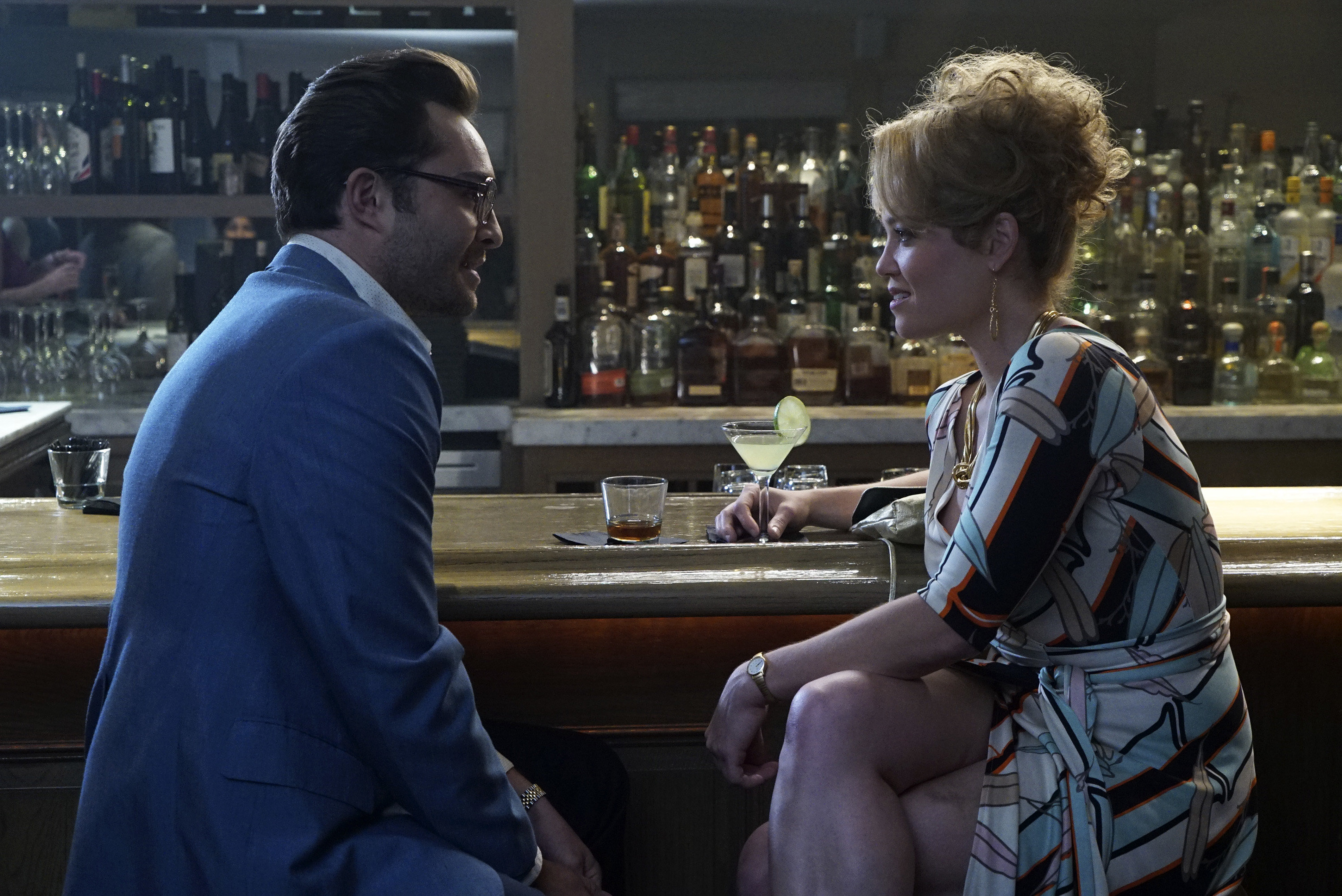 KENT & BETTY'S NEW ROMANCE
Meanwhile, Kent has found himself a young woman who may be his 'Bonnie' to his twisted 'Clyde' in the form of Betty Beaumontaine (Erika Christensen, "Parenthood"), a nurse and single mother of two with a bit of a sadistic twist. He will find himself tempted to slowly pull her into his perverted world, perhaps joining him in his murderous rampage.
Alliances will be formed between detectives, reporters, drug dealers and club-goers to help solve this case and get this nut job off the street. But the clock is ticking as Kent continues to set his sights on the innocent, and Jack and Paco will go to any means necessary to hunt down and capture this scumbag – dead or alive.
MORE WICKED CITY: Meet the Cast of 'Wicked City' Starring Ed Westwick | Make Your Own Wicked City Dedication