casting
Apply to be on your favorite ABC show!
---
The $100,000 Pyramid
Producers for The $100,000 Pyramid are now casting! We are looking for energetic and outgoing people who have a great sense of the game and are ready to put their skills to the test to compete for up to $150,000! We recommend watching recent episodes on abc.com or on the ABC app when they are available to get a feel for how the game is played. APPLY NOW!
---
The Bachelor
The search is on for eligible women who are looking for true love! Do you have the charm, style, class and culture to be our next star—or do you know someone who does? If so, APPLY NOW!
---
The Bachelorette
The search is on for eligible men who are looking for true love! Do you have the charm, style, class and culture to be our next star—or do you know someone who does? If so, APPLY NOW!
---
New Dating Show for Seniors
Now casting Seniors Looking for Love! Are you entering your golden years and looking for romance? The Producers of The Bachelor are looking for active and outgoing single men and women IN THEIR GOLDEN YEARS for a new exciting dating show! Applicants must be legal U.S. residents; other eligibility requirements apply.
If you are A SENIOR CITIZEN ready for a committed relationship apply today at: http://seniordatingshow.castingcrane.com
---
The Great Christmas Light Fight
If you or someone you know has a unique Christmas Light Display, please CLICK HERE to apply or to nominate someone else for the next season of The Great Christmas Light Fight!
---
Holey Moley
Do you want the chance to win a huge cash prize on the world's most outrageous miniature golf course? Now accepting applications nationwide at www.holeymoleycasting.com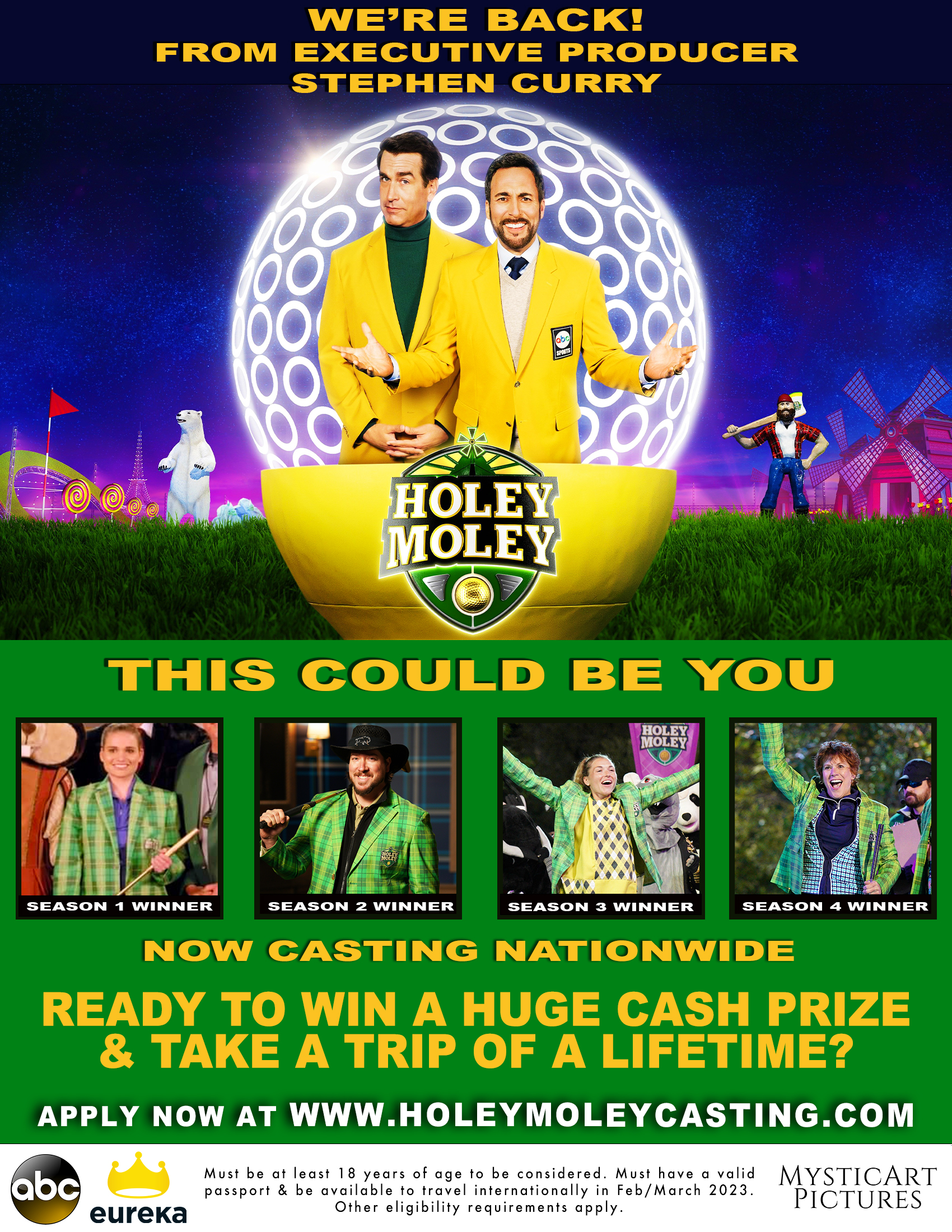 ---
Judge Steve Harvey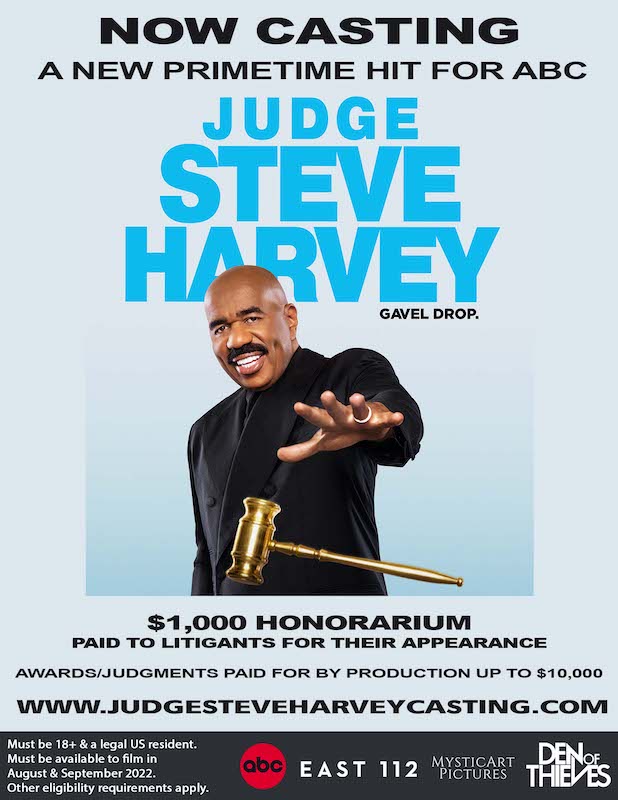 Now casting the new primetime hit for ABC, "Judge Steve Harvey." Visit www.judgesteveharveycasting.com.
---
Press Your Luck
Big bucks! No Whammies! The classic game show is back where players take big risks for big bucks. We're looking nationwide for outgoing and knowledgeable contestants that want to press their luck for the chance to win lots of money! Apply at pressyourluckcasting.com
---
Shark Tank
The producers of the ABC reality series Shark Tank are on a nationwide search to discover the next successful (and possibly wealthy) entrepreneurs, inventors, businesspersons, creators and innovators. In each episode, budding entrepreneurs are given the unprecedented chance to make their business grow immediately.
Whether you just have a fantastic idea, are a start up or already operating successfully and looking to expand, if you feel you have a lucrative business or product and could use financial backing, then Shark Tank is just the show for you. Casting is looking for entrepreneurs who can pitch their breakthrough business concepts, products, properties and services to moguls in hopes of landing investment funds. If selected, five self-made, brilliant but tough investors (the Sharks) could be willing to part with their own hard-earned cash to give you the funding you need to jumpstart your venture. But the Sharks aren't just out to invest; they too have a goal -- to own a piece.
Your business or product should be top-notch and something the Sharks will really want to sink their teeth into. It might even spark a bidding war between them. Who knows? You could be the fortunate entrepreneur who gets the Sharks to reveal their true level of interest and to bid up the price of your investment!
Apply now for your chance to enter the Shark Tank and see if your idea is good enough for a Shark investment.
There are two ways to apply.
1. Apply Online
2. Attend an Open Call
---
---