Celebrate Pride Month With Our List of LGBTQ+ TV Shows
June is Pride Month, a time to celebrate the people – and commemorate the history – of the LGBTQ+ community. TV can reflect society in vitals ways and here on ABC.com we have a range of content that you can watch that does just that, from our ABC Celebrates Pride Month Collection to our list of the most empowering LGBTQ characters on Freeform. Join us in celebrating some of our LGBTQ+ talent by watching Jake Borelli as Levi Schmitt in "Grey's Anatomy," Jesse James Keitel as Jerrie in "Big Sky," and Emily Arlook as Nomi Segal on "grown-ish". Read on to discover even more of the LGBTQ+ stories and relationships explored in shows on ABC.com!
---
Medical drama "Grey's Anatomy" has been a hugely popular show throughout its 18 seasons so you can catch up on the latest season and follow the story of Levi Schmitt (Jake Borelli), an openly gay surgical resident at Grey Sloan Memorial Hospital. Or you could check out the "Grey's Anatomy" spin-off "Station 19", which focuses on the lives of those who work at Seattle Fire Station 19. The show highlights the relationship of Maya (Danielle Savre) and Carina (Stefania Spampinato), a lesbian couple whose relationship is tested throughout the series. If you're more in the mood for a crime drama you can catch up with "Big Sky", in which actor Jesse James Keitel – who portrays singer Jerrie Kennedy – made history as the first non-binary actor to play a non-binary series regular on primetime television.
For some wholesome and moving viewing, "The Fosters" follows the journey of Stef and Lena Adams Foster and their children, four of whom are adopted. Both Stef and Lena are important figureheads in the show, raising five children and being there for them throughout the show and its spin-off, "Good Trouble". In this show, we follow two of the kids from "The Fosters," Mariana (Cierra Ramirez) and Callie (Maia Mitchell), as they navigate life post-college. It tackles a huge variety of important issues faced by members of the LGBTQ+ community including Jazmin's story, which showcases her determination and strength in the face of transphobic discrimination, and Alice (Sherry Cola), who struggles to admit she is a lesbian to her traditional Chinese parents.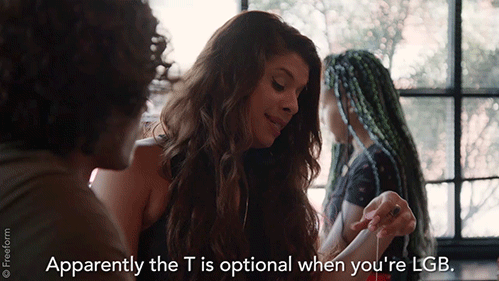 Freeform also has "grown-ish," the spin-off to ABC's family sit-com "black-ish," which follows Zoey (Yara Shahidi) as she heads off to college and into adulthood. Nomi Segal (Emily Arlook), one of Zoey's new friends, hides her bisexuality from her Jewish parents for fear of their judgement. However, Nomi is eventually convinced - by gender studies professor Paige Hewson - to come out to her parents and embrace who she really is. This storyline is a sensitive insight into the struggle that can accompany coming out in a religious community and how friends and trusted figures can support you through it. Despite an incredibly difficult journey in Freeform's teen thriller series "Cruel Summer," Kate finds solace in her close friend Mallory and their friendship soon becomes romantic. This is a great example of romance blossoming even in the darkest of circumstances between two young people who are navigating relationships for the first time.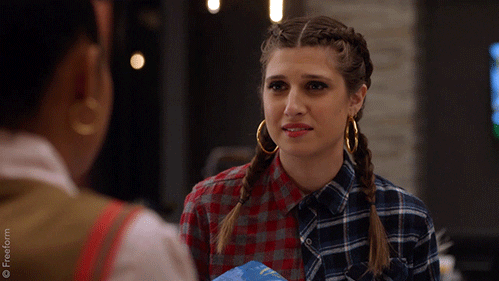 ---
All of these shows are available to watch on ABC.com and Freeform.com. For more LGBTQ+ inclusive TV shows, clips, and articles, check out our Pride Month Collection. Happy Pride!