Watch College Football on ABC and the ABC App - See the 2023 Schedule
ABC is the place to be for college football. The rich tradition of athletic competition established by ABC Sports continues with the best games each and every weekend. Next up on Saturday, September 30, be sure to watch Clemson @ Syracuse 12 pm ET/9 am PT, Kansas @ Texas 3:30 ET/12:30 PT and Notre Dame @ Duke 7:30 ET/4:30 PT on "ABC Saturday Night Football Presented by Capital One." Check back here each week for the schedule of games headed your way including the Saturday Night Game of the Week. Catch college football at its best all season long on ABC. Watch on the ABC app from your smartphone and tablet (iOS and Android), computer on ABC.com and connected devices (Roku, AppleTV and Amazon Fire TV). Check out the lineup of college football games on ABC below!
Saturday, September 30
Clemson @ Syracuse 12 pm ET/9 am PT
Kansas @ Texas 3:30 ET/12:30 PT
Notre Dame @ Duke 7:30 ET/4:30 PT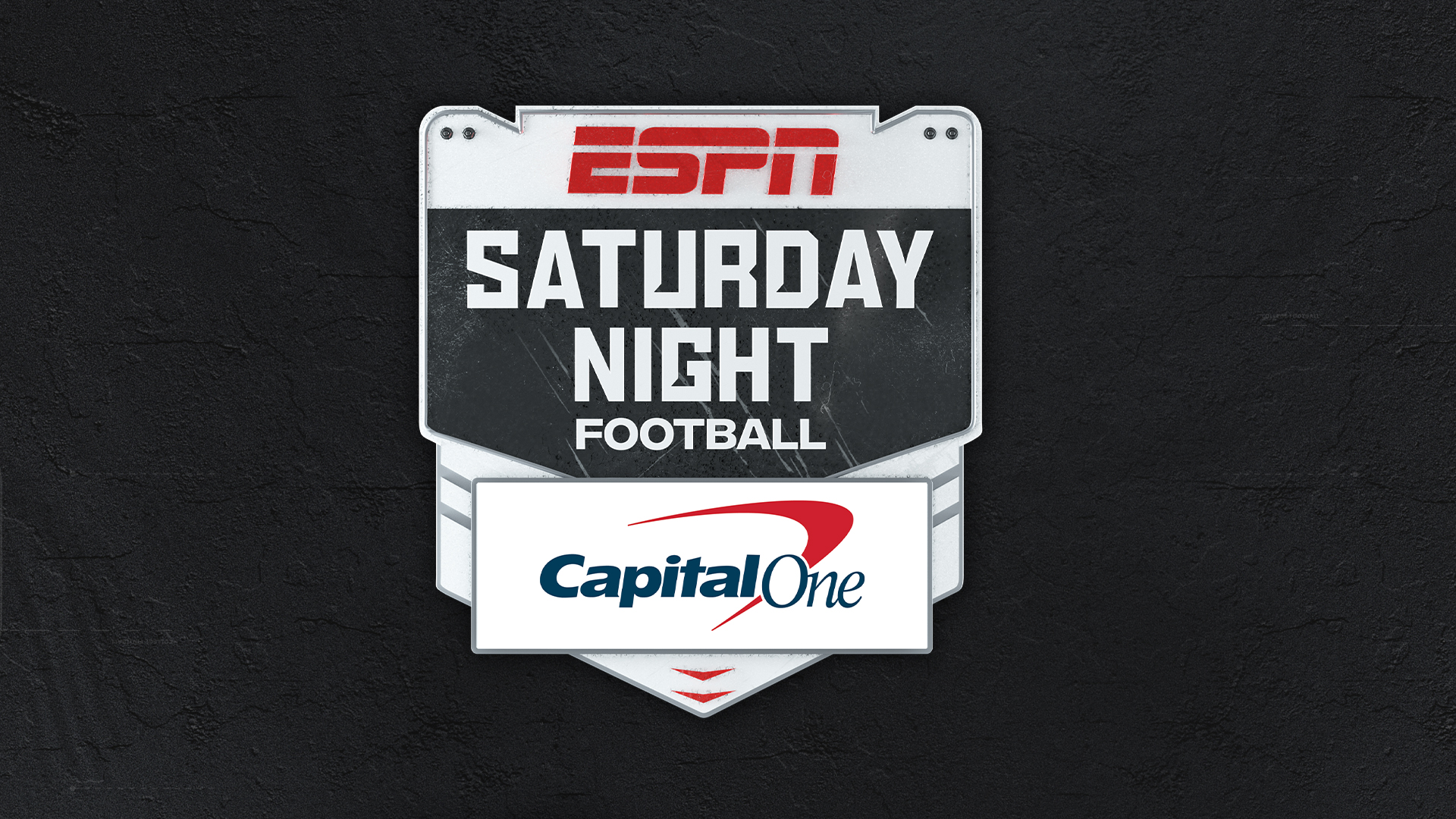 If you love football or are just in the mood for a feel-good story, you may want to check out "a different kind of football" with FX's Welcome to Wrexham!
WATCH THE SEASON 2 OFFICIAL TRAILER FOR "WELCOME TO WREXHAM"
WATCH "WELCOME TO WREXHAM" HERE
Rob McElhenney (It's Always Sunny in Philadelphia) and Ryan Reynolds (Deadpool) navigate running the 3rd oldest professional football club in the world. Welcome to Wrexham is a docuseries tracking the dreams and worries of Wrexham, a working-class town in North Wales, UK, as two Hollywood stars guide the future of the town's historic Club. In 2020, Rob and Ryan teamed up to purchase the 5th tier Red Dragons in the hopes of turning the Club into an underdog story the whole world could root for. The world took notice and change is afoot. After a painful elimination in the playoffs, season two continues to track the Club as they fight for promotion out of the National League and return to the English Football League. Dedicated staff and supporters hold on to the dream of returning the team and town to glory while bracing for the new-found challenges that fame has brought to their small community. From Hollywood to Wales, from the pitch to the locker room, the front office to the pub, Welcome to Wrexham follows Rob and Ryan's stewardship and the inextricably connected fates of a team and a town in the midst of history in the making. Welcome to Wrexham is executive produced by McElhenney, Reynolds, Josh Drisko, Bryan Rowland, Jeff Luini, Nick Frenkel, George Dewey and Boardwalk Pictures' Andrew Fried, Alan Bloom, Dane Lillegard, Sarina Roma and Jordan Wynn. Welcome to Wrexham is produced by More Better Productions, Maximum Effort Productions, 3 Arts Entertainment and Boardwalk Pictures.
Check out the lineup of upcoming college football games on ABC below:
Saturday, October 7
Oklahoma @ Texas 12 pm ET/9 am PT
Notre Dame @ Louisville 7:30 ET/4:30 PT
Saturday, November 4