NBA Finals 2023: Miami Heat vs. Denver Nuggets - Series Recap
The Denver Nuggets are NBA Champions for the first time in franchise history defeating the Miami Heat in the 2023 NBA Finals! After a Game 7 Eastern Conference Finals win over the Boston Celtics, Jimmy Butler and the Miami Heat took on Nikola Jokic and the Western Conference champion Denver Nuggets. Fans were able to watch the NBA Finals online and on air with ABC, the ABC app and connected TV as the quest for a championship concluded in Game 5 as the Nuggets defeated the Heat 94-89 to win the series 4-1 and become NBA Champions in 2023. The NBA Finals were presented by YouTube TV and aired LIVE on ABC. In what was another thrilling battle between two of the NBA's elite teams, you were able to watch every moment live on the ABC app from your smartphone and tablet (iOS and Android), computer on ABC.com and connected devices (Roku, AppleTV and Amazon Fire TV). Get a recap for each game of the 2023 NBA Finals by clicking on the links below and be sure to watch all your favorite sports with ESPN on ABC. Just sign in, select your TV provider and WATCH! Go to the menu and select "LIVE" to sign in, select your TV provider and WATCH! SIGN IN NOW to WATCH Online and all the action LIVE* on ABC.
Game 1
Game 1: Denver Nuggets 104, Miami Heat 93
Game 2: Miami Heat 111, Denver Nuggets 108
Game 3: Denver Nuggets 109, Miami Heat 94
Game 4: Denver Nuggets 108, Miami Heat 95
Game 5: Denver Nuggets 94, Miami Heat 89 (Denver wins series 4-1)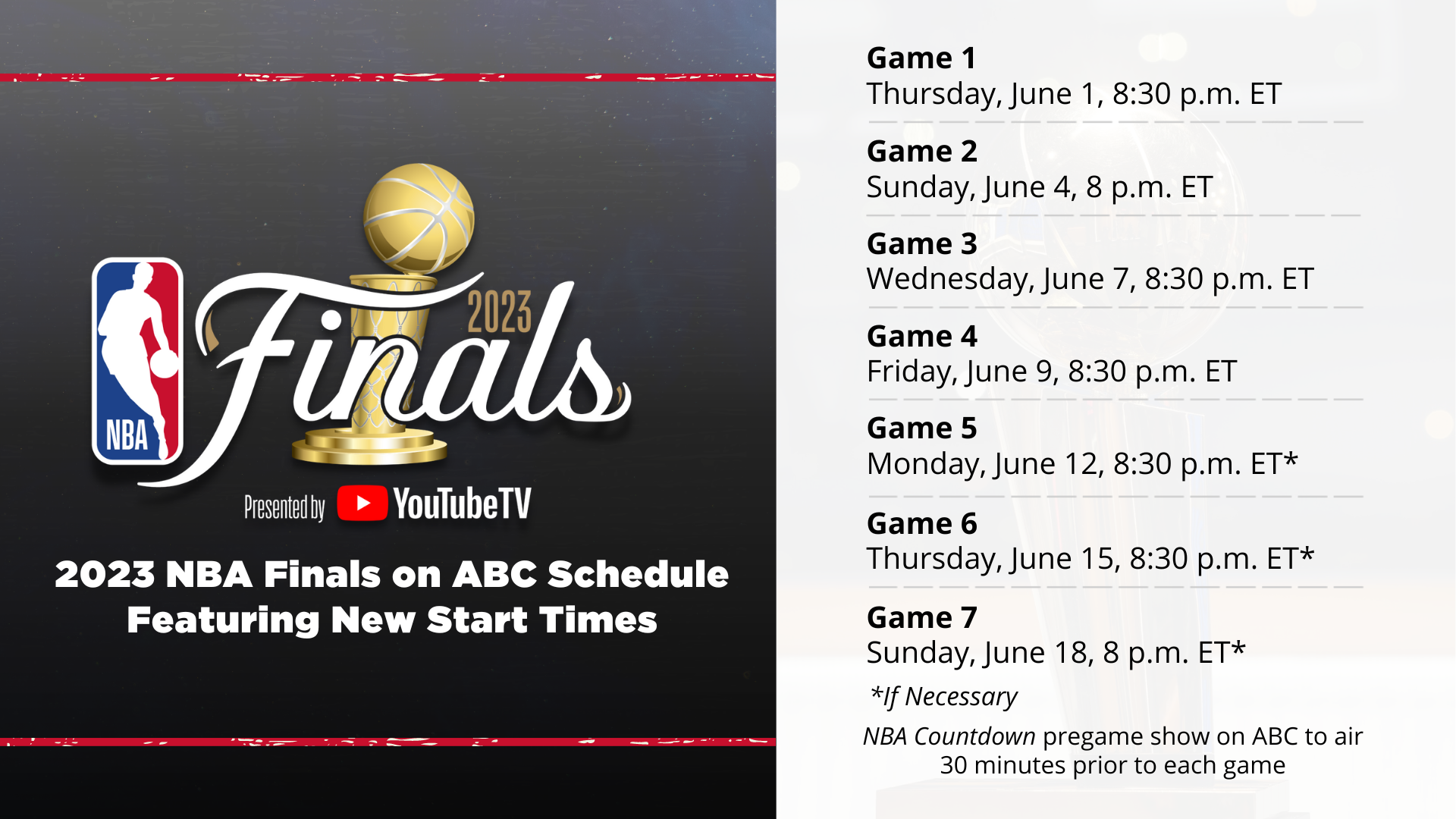 * The ABC live stream requires a participating TV provider account. Show and episode availability are subject to change.