'Good Morning America: Mississippi Strong' Coverage Raises More Than $150,000 For Tornado Relief
ABC News' "Good Morning America" coverage of "Mississippi Strong," its long-term, multiphase commitment to covering the Rolling Fork, Mississippi, community's road to reopening in the aftermath of the devastating tornado, drove donations totaling more than $150,000 for tornado relief within the first 24 hours of the broadcast. "GMA" co-anchor and Mississippi native Robin Roberts kicked off the "Mississippi Strong" initiative with live coverage from Rolling Fork on Wednesday, April 26. "GMA" featured a call to action throughout the Wednesday broadcast, leading to the donation spike across several nonprofit organizations with recovery funds dedicated to providing relief for communities impacted by tornadoes, including Rolling Fork.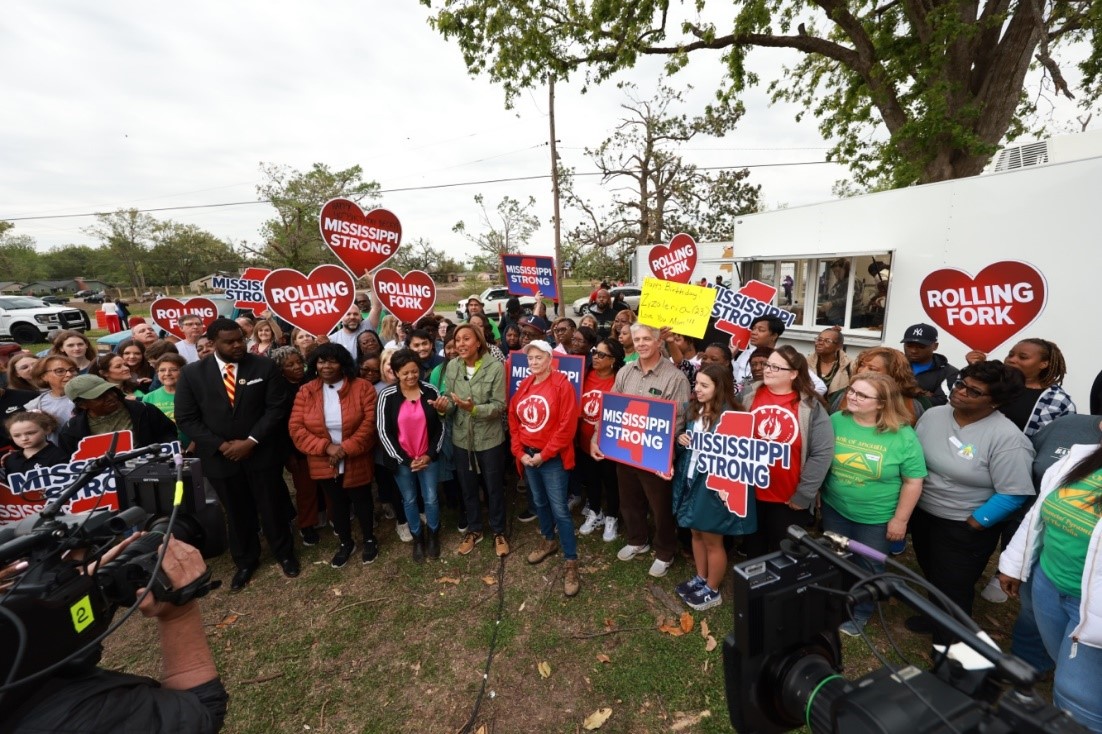 The debris-removal phase of the three-phase initiative gave an inside look at the tornado's impact on the town's people, the cleanup efforts underway in Rolling Fork, and how the community is coming together one month following the storm that flattened the small city. "GMA" continues its ongoing coverage over the coming months when the morning newscast returns to Rolling Fork to report on the town's efforts to rebuild and ultimately reopen.