ABC News Studios Announces 'The Lady Bird Diaries' to Premiere Monday, Nov. 13, Only on Hulu
ABC News Studios, in partnership with Trilogy Films, announced today that "The Lady Bird Diaries," from award-winning filmmaker Dawn Porter ("John Lewis: Good Trouble" and "Bobby Kennedy for President"), will premiere Monday, Nov. 13, on Hulu. The groundbreaking documentary looks at one of the most influential and least-understood first ladies, featuring audio from the 123 hours of personal and revealing diaries Lady Bird Johnson began recording after JFK's assassination and continued throughout her husband's administration. The film, set to stream only on Hulu, is based on Julia E. Sweig's acclaimed New York Times bestselling biography, "Lady Bird Johnson: Hiding in Plain Sight," and the eight-part ABC Audio and Best Case Studios podcast, "In Plain Sight: Lady Bird Johnson."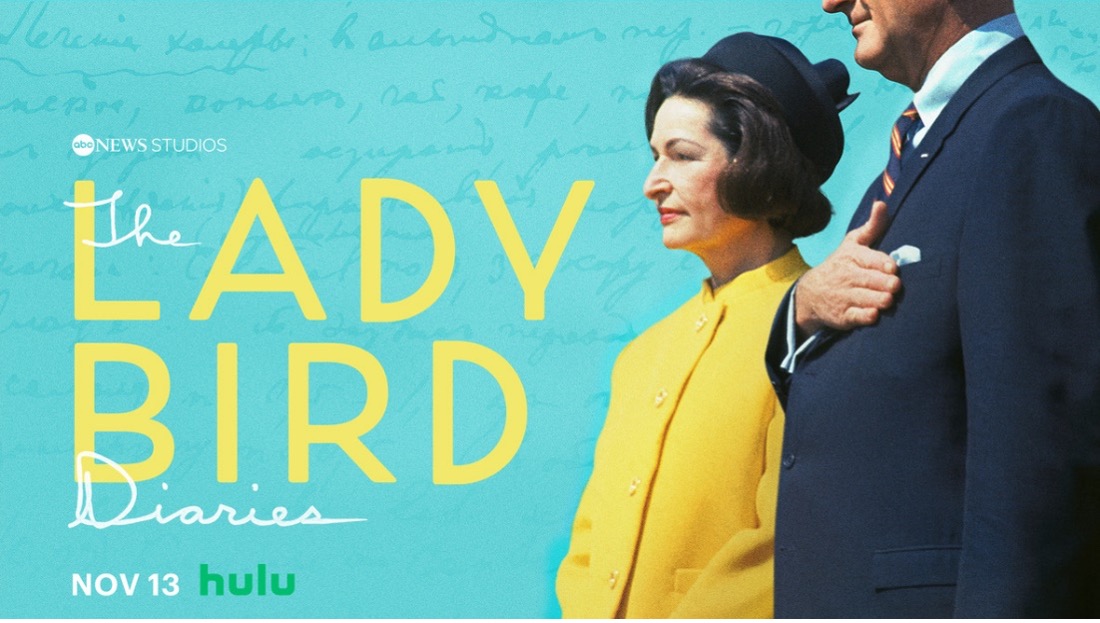 Directed and produced by award-winning filmmaker Dawn Porter and produced by Kim Reynolds, the documentary shines a new light on the former first lady, a meticulous observer, recasting her role in LBJ's presidency. Porter highlights her contributions as a savvy cultural and political strategist advising former President Lyndon B. Johnson during his toughest decisions in the White House and one of the most tumultuous periods in American history. "I learned so much making this film," said Porter. "Lady Bird Johnson's journey is familiar to so many women who work behind the scenes, accomplish the impossible, and take no credit. It was a joy to finally center the camera on her and shine a light on one of the most influential, if not well-known, first ladies of America."
"The Lady Bird Diaries" has enjoyed a celebrated festival run following its March 2023 SXSW world premiere, receiving the Louis Black "Lone Star" Award, honoring films that highlight Texas, and the Audience Choice Award at the 2023 Hill County Film Festival. "ABC News Studios is proud to partner with award-winning filmmaker Dawn Porter on her unique and timeless storytelling of a well-known period in history through Lady Bird Johnson's personal account," said Mike Kelley, head of ABC News Studios. "It's been exciting to experience the journey and momentum of this special documentary since its world premiere at SXSW, which is a testament to the talented team of storytellers."
ANNOUNCEMENT: https://bit.ly/3Zineo9
SHARE: https://hrefshare.com/e50dc