ABC Discovers Digital Talent Competition 2018 Winner Announced!
ABC Talent and Casting today announced Terry Hu, originally from Los Angeles, California, as the 2018 winner of the ABC Discovers: Digital Talent Competition in the U.S. The announcement follows a contest that garnered submissions from actors across the United States. Visit ABCDiscovers.com to view Terry's reaction to the news and an excerpt from her digital submission, as well as the other eight finalists.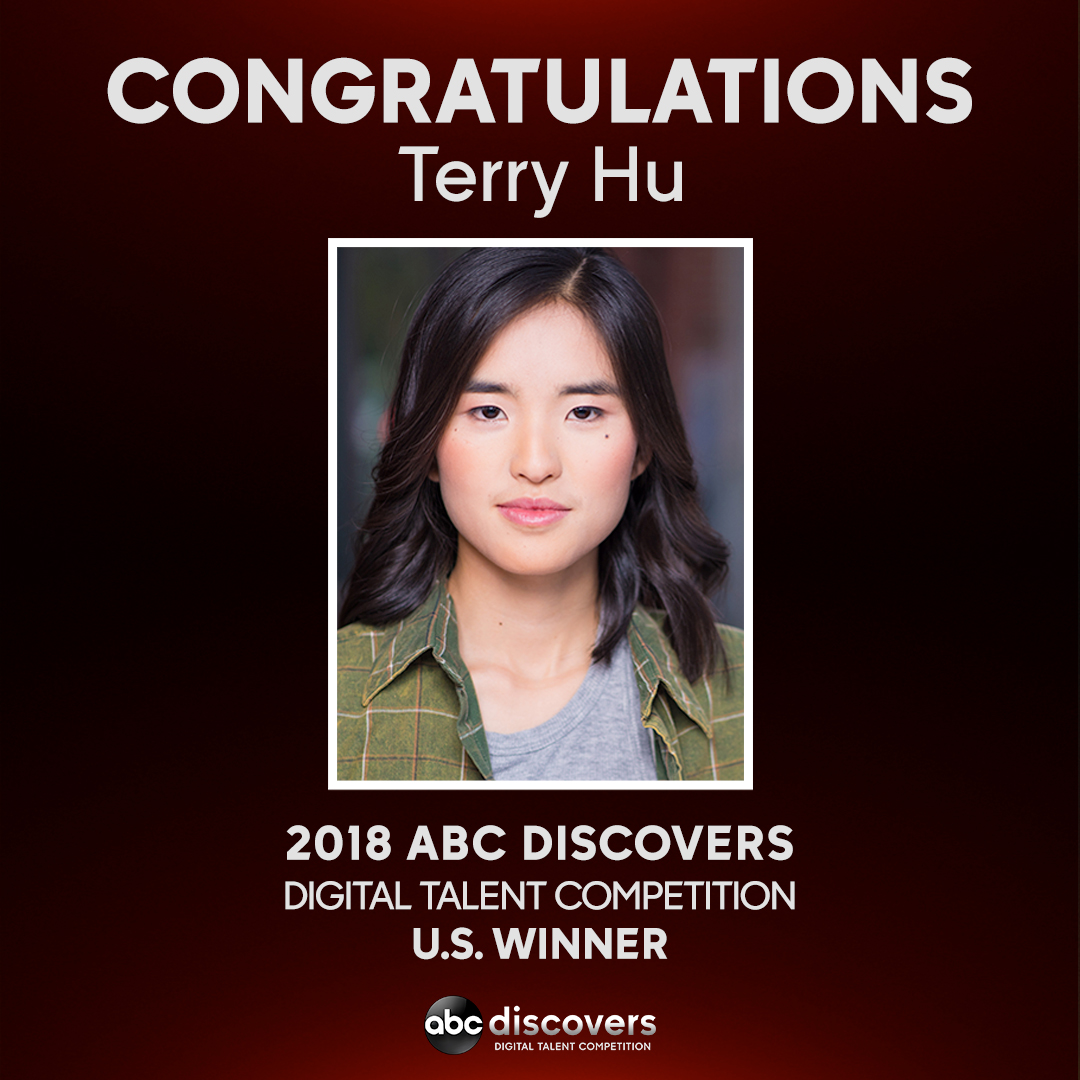 Ayo Davis, senior vice president, Talent and Casting said, "This year so many talented actors entered our ABC Discovers digital talent competition. Terry won us over with her accessible, fresh and unique qualities. We are thrilled to welcome Terry into our ABC and ABC Studios families and can't wait to see what the future holds for her."
Other finalists include Skyler Bible (originally from Sherman Oaks, California), Ryan Black (originally from Brooklyn, New York), Elia Cantu (originally from Los Angeles, California), Mia Danelle (originally from Los Angeles, California), Juliana Galofre (originally from Culver City, California), Alana Johnson (originally from Cliffside Park, New Jersey), Denis Ooi (originally from New York, New York) and Vladimir Versailles (originally from Los Angeles, California).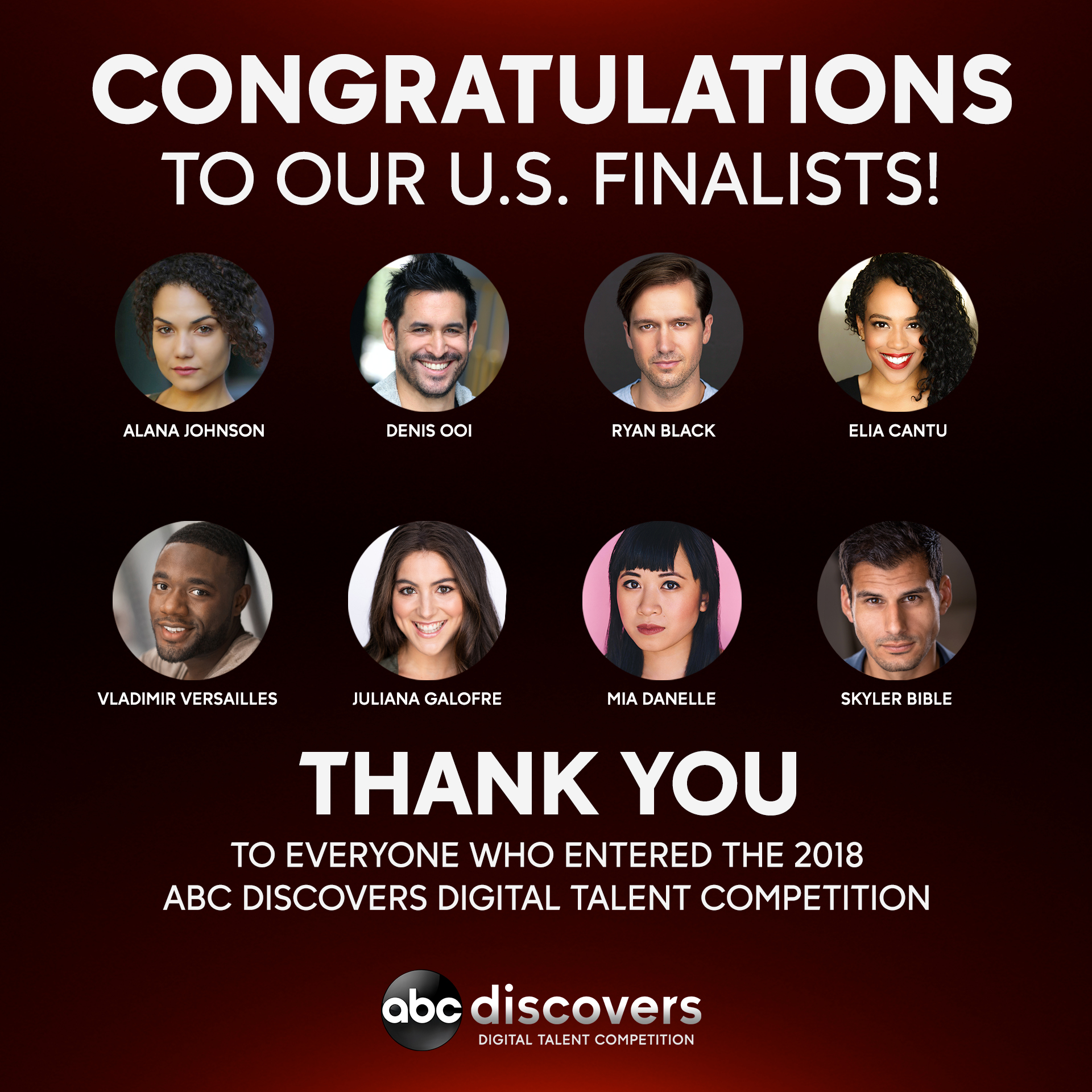 An ABC Discovers: Digital Talent Competition also took place in the U.K. The winner of the U.K. contest can be found here: ABCDiscoversUK.com.
To enter, actors were asked to create a video performing one of the comedy or drama scenes posted on the website and were judged on quality of performance, potential star power and technical skill set. The grand prize is a one-year $25,000 talent deal with ABC.
The Digital Talent Competition is part of ABC Discovers, a series of initiatives that includes the annual New York and Los Angeles Talent Showcases, Actor Audition Workshop Week, Latino/Hispanic Outreach, Asian/Pacific Islander Outreach and Global Talent Outreach. The 2014 contest winner, Cornelius Smith Jr., was a series regular on the hit drama "Scandal," and 2015 contest winner Sam Adegoke has had numerous recurring roles on series, including "Criminal Minds: Beyond Borders" and "Switched at Birth." He will continue to star in the second season of CW's reboot of "Dynasty" this fall. The 2016 Digital Talent Competition winner Beth Triffon had a recurring role in the ABC series "Ten Days in the Valley," and last year's winner Sabrina Texidor will have a recurring role on the upcoming Eva Longoria-produced ABC drama, "Grand Hotel."