ABC Home for the Holidays December 2016 Schedule and Lineup of Shows and Specials
ABC is making this a December to remember with a full lineup of very merry comedies, movies and specials. Your favorite comedies like Modern Family, American Housewife, Speechless, Fresh Off the Boat, black-ish and more are serving up a seasonal helping of big holiday laughs. Specials and movies like A Charlie Brown Christmas, Prep and Landing and movies like Mary Poppins and Frozen will warm the heart. There's also the return of seasonal favorites like The Great American Baking Show and The Great Christmas Light Fight. ABC is truly the place to go "Home for the Holidays." Below is a list of holiday-themed shows and specials rolling through to the New Year. All times are Eastern/Pacific. Check out this hilarious past Christmas clip from Modern Family and then map out your holiday viewing with the full 2016 ABC Home for the Holidays schedule below. Tis the season for ABC! Get the 2016 ABC primetime holiday schedule and lineup of shows and specials right here!
THURSDAY, DECEMBER 1
"A CHARLIE BROWN CHRISTMAS" – Celebrate the joy of the holidays with the classic animated Christmas-themed PEANUTS special, created by the late cartoonist Charles M. Schulz. In the digitally re-mastered 1965 special, Charlie Brown complains about the overwhelming materialism that he sees everywhere during the Christmas season. Lucy suggests that he become director of the school Christmas pageant, and Charlie Brown accepts, but it proves to be a frustrating struggle. When an attempt to restore the proper spirit with a forlorn little fir Christmas tree fails, Charlie Brown needs Linus' help to learn the real meaning of Christmas. (Rebroadcast - ABC OAD: 12/20/91). (8:00–9:00 p.m.) WATCH THE FULL SPECIAL RIGHT HERE WITHOUT SIGNING IN!
"THE GREAT AMERICAN BAKING SHOW" – It's going to be a Very Mary Berry Christmas when "The Great American Baking Show" returns with a two-hour season premiere. Hosts Nia Vardalos ("My Big, Fat, Greek Wedding") and Ian Gomez ("Cougar Town") return with Britain's "Royal Queen of Baking," Mary Berry, and James Beard Award-winning pastry chef and author, Johnny Iuzzini, as judges where bakers from around the country will compete for the title of "America's Best Amateur Baker." Each week these bakers will share their recipes for holiday-themed fare with everything from cakes, cookies and pies on the dessert menu. "The Great American Baking Show" is from Love Productions and is executive produced by Richard McKerrow and Joey Allen. (9:00–11:00 p.m.) WATCH FULL EPISODES RIGHT HERE, RIGHT NOW!
MONDAYS, DECEMBER 5, 12, 19
"THE GREAT CHRISTMAS LIGHT FIGHT" – It's beginning to look a lot like Christmas with ABC's hit holiday decorating competition series, "The Great Christmas Light Fight," returning for its fourth season with returning celebrity judges Taniya Nayak and Carter Oosterhouse. "The Great Christmas Light Fight" features families and neighborhoods from across America decorating their homes to the extreme for Christmas in hopes of winning a cash prize and the coveted Light Fight trophy. The series will air for three consecutive weeks with back-to-back episodes. In each of the six one-hour episodes, four families compete for the $50,000 prize, with a total of $300,000 given away for the season, as they transform their homes into a festive wonderland for the holidays. (8:00–10:00 p.m.) WATCH FULL EPISODES RIGHT HERE, RIGHT NOW!
THURSDAY, DECEMBER 8
"TOY STORY THAT TIME FORGOT" – Pixar Animation Studios' special for television "Toy Story That Time Forgot" features your favorite characters from the "Toy Story" films. During a post-Christmas play date, the "Toy Story" gang find themselves in uncharted territory when the coolest set of action figures ever turn out to be dangerously delusional. It's all up to Trixie, the triceratops, if the gang hopes to return to Bonnie's room in this "Toy Story That Time Forgot." The cast of "Toy Story That Time Forgot" includes Tom Hanks as Woody, Tim Allen as Buzz, Kristen Schaal as Trixie, Kevin McKidd ("Grey's Anatomy") as Reptillus Maximus, Wallace Shawn as Rex, Timothy Dalton as Mr. Pricklepants, Don Rickles as Mr. Potato Head and Joan Cusack as Jessie. (Rebroadcast - ABC OAD: 12/2/14). (8:00–8:30 p.m.)
"SHREK THE HALLS" – DreamWorks Animation's "Shrek the Halls,"starring America's favorite ogre and his friends and featuring the voices of Mike Myers, Eddie Murphy, Cameron Diaz and Antonio Banderas. Just when Shrek thought he could finally sit back, relax and enjoy his happily ever after with his new family, the most joyous of all holidays arrives. It's Christmas Eve, and everyone is filled with holiday cheer – except for Shrek. He isn't exactly the picture of yuletide joy, but for the sake of Fiona and the kids, he tries to get into the spirit of things as only an ogre can. Unfortunately, everyone seems to have their own ideas about what Christmas is all about, so when Donkey, Puss In Boots, Gingerbread Man and the whole gang try to join in on the fun, Shrek's plans for a cozy family celebration end up spiraling into one truly unforgettable Christmas. (Rebroadcast -- ABC OAD: 11/28/07). (8:30–9:00 p.m.)
SATURDAY, DECEMBER 10
"MARY POPPINS" – Set in Edwardian London, the film features no-nonsense nanny Mary Poppins, who flies out of the windy London skies and into the home of two mischievous children of the wealthy and strict Banks family, Jane (Karen Dotrice) and Michael (Matthew Garber). With the help of a carefree chimney sweep named Bert (Dick Van Dyke), the spirited nanny sets off on a series of fantastic adventures with Bert and the children, and teaches their parents some lessons about love along the way. Disney's beloved classic received a total of 13 Academy Award® nominations, including Best Picture, and won five, including Best Actress (Julie Andrews), Best Song ("Chim Chim Cher-ee"), Best Visual Effects, Best Film Editing, and Best Original Music Score. The movie features many classic songs, including "A Spoonful of Sugar," "Jolly Holiday," Supercalifragilisticexpialidocious," "Feed the Birds," "Chim Chim Cher-ee" and "Let's Go Fly a Kite." Released in 1964, "Mary Poppins" combines live-action and animation, and in 2013 it was selected for preservation in the United States National Film Registry by the Library of Congress as being "culturally, historically, or aesthetically significant." (8:00–11:00 p.m.)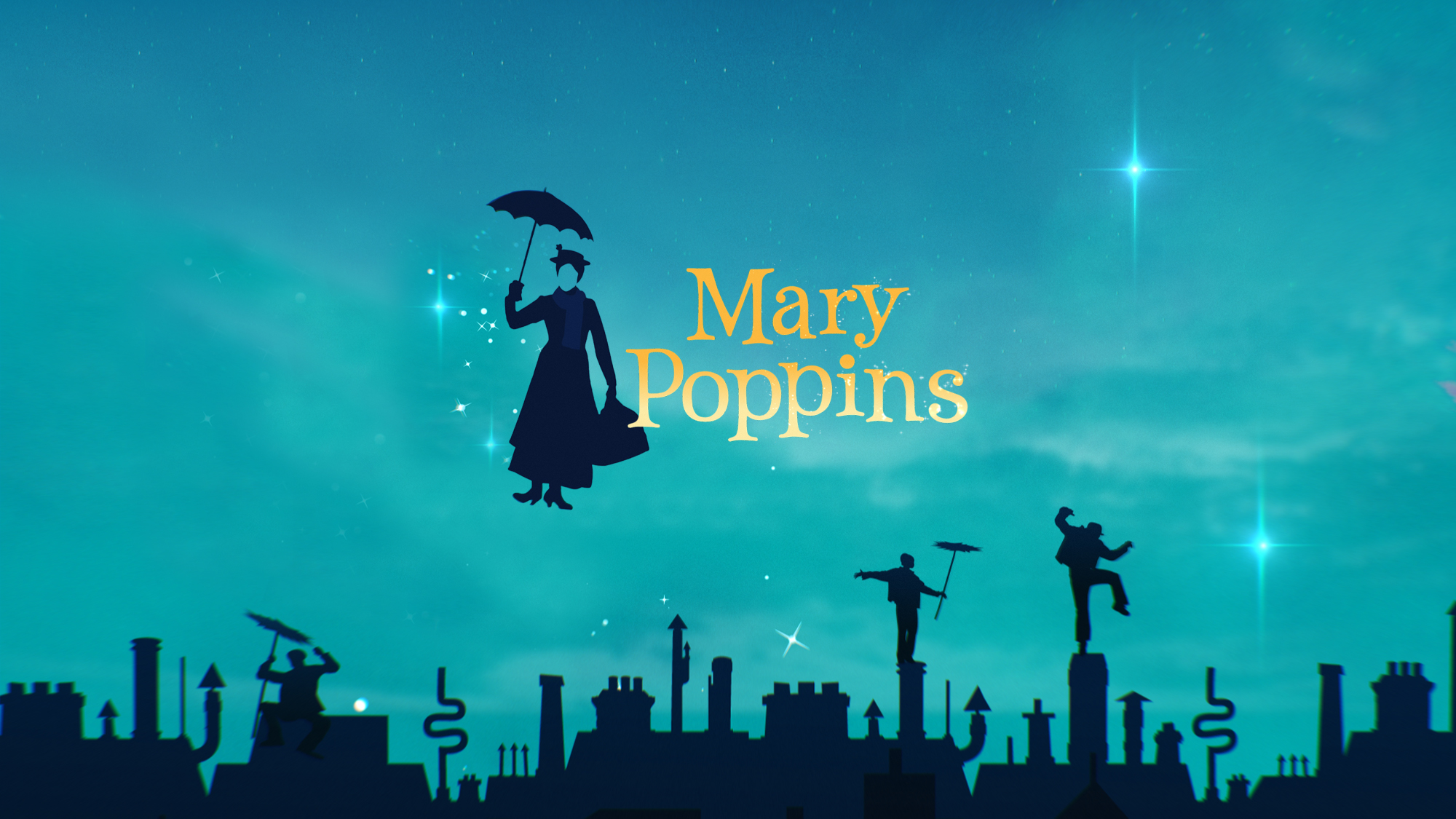 SUNDAY, DECEMBER 11
"FROZEN" – The Wonderful World of Disney presents "Frozen," Walt Disney Animation Studios' blockbuster film makes its network broadcast premiere. In "Frozen," fearless optimist Anna (Kristen Bell) teams up with rugged mountain man Kristoff (Jonathan Groff) and his loyal reindeer, Sven, in an epic journey, encountering Everest-like conditions, mystical trolls and a hilarious snowman named Olaf (Josh Gad) in a race to find Anna's sister, Elsa (Idina Menzel), whose icy powers have trapped the kingdom of Arendelle in eternal winter. Can Anna save her sister and bring sunshine back to their home? Or will Arendelle be frozen forever? (8:00–10:04 p.m.)
TUESDAY, DECEMBER 13
"THE MIDDLE" – As Christmas approaches, Sue is forced to keep a huge secret from the family; after agreeing to watch the neighbor's three kids, Brick finds himself trying to hide from them, as they had such a good time that they keep wanting to come over and play; and Mike doesn't know how to react when Bill Norwood (guest star Pat Finn) gives him a Christmas gift – something neither one has ever done before for one another. (8:00–8:30 p.m.)
"AMERICAN HOUSEWIFE" – "Krampus Katie" – Katie's holiday spirit, never great to begin with, is soured even further when Viv (Leslie Bibb) corners her into helping out with the school Christmas pageant. Greg, determined to teach Taylor and Oliver the true meaning of Christmas, takes them to a local nursing home to cheer up the residents, but things don't quite turn out the way he planned. Hal Linden ("Barney Miller") guest stars as Mr. Montez. (8:30–9:00 p.m.)
"FRESH OFF THE BOAT" – "Where are the Giggles?" – While the Huangs are out at the movies, Evan is accidentally left home alone, and Jessica vows to make it up to him. Meanwhile, Marvin (Ray Wise) takes a spill and is visited by Ghosts of Christmas Past, Present and Future. (9:00–9:30 p.m.)
"THE REAL O'NEALS" – "The Real Christmas" – Eileen will stop at nothing to win the Christmas Choir competition and gives the coveted Christmas Choir solo to their newest member Brett (Sean Grandillo), to Kenny's dismay, while Jimmy is tasked with spying on their toughest competitor, Sheila Demars (Angela Kinsey). But, when Kenny attempts to sabotage Brett's role, he finds a potential love interest. Meanwhile, Shannon accidentally gives Pat the wrong impression about a Christmas present she plans on giving to Ethan. (9:30–10:00 p.m.)
WEDNESDAY, DECEMBER 14
"THE GOLDBERGS" – "Han Ukkah Solo" – After finding out there is only going to be one Hanukkah song in the holiday pageant, Beverly convinces Erica to create the perfect song to bring some excitement to the holiday. Erica sees her shot to break into the music business, while Barry does his best to prove he too can be a hit maker with music. Meanwhile, Adam's childlike wonder with movies and entertainment is called into question when things he loved as a child aren't as good as he remembers. (8:00–8:30 p.m.)
"SPEECHLESS" – "C-H-O-CHOIR" – It's Christmas time at the DiMeos, and Maya surprises everyone by embracing a newfound holiday spirit. But her view is put to the test when the family van is stolen along with all their holiday gifts. Worrying he won't get into college, Ray joins the choir and gets a coveted solo. But when a very attractive new teacher is hired, JJ decides to join his brother and takes Ray's solo. But when everything looks bleak, the family is surprised with their own holiday miracle. Julianne Hough guest stars as Miss Bloom. (8:30–9:00 p.m.)
"MODERN FAMILY" - "SNOW BALL" - When Manny and Luke put on the school's lavish winter dance and end up over their heads due to a texting error, it is up to them to fix it before the end of the night. Meanwhile, Gloria, Claire, Mitchell and Cam all volunteer at the dance while Jay's thinly veiled guise to get out of it by pretending to want to spend time with Phil backfires. During the dance, Claire and Gloria attempt to set up Marjorie (Saturday Night Live's Vanessa Bayer), an overbearing mom, with the school's principal. Finally, Mitchell is unnerved to be back in high school and is shocked to see a lot of himself in the school bully and feels he needs a little guidance. (9:00-9:30 p.m.)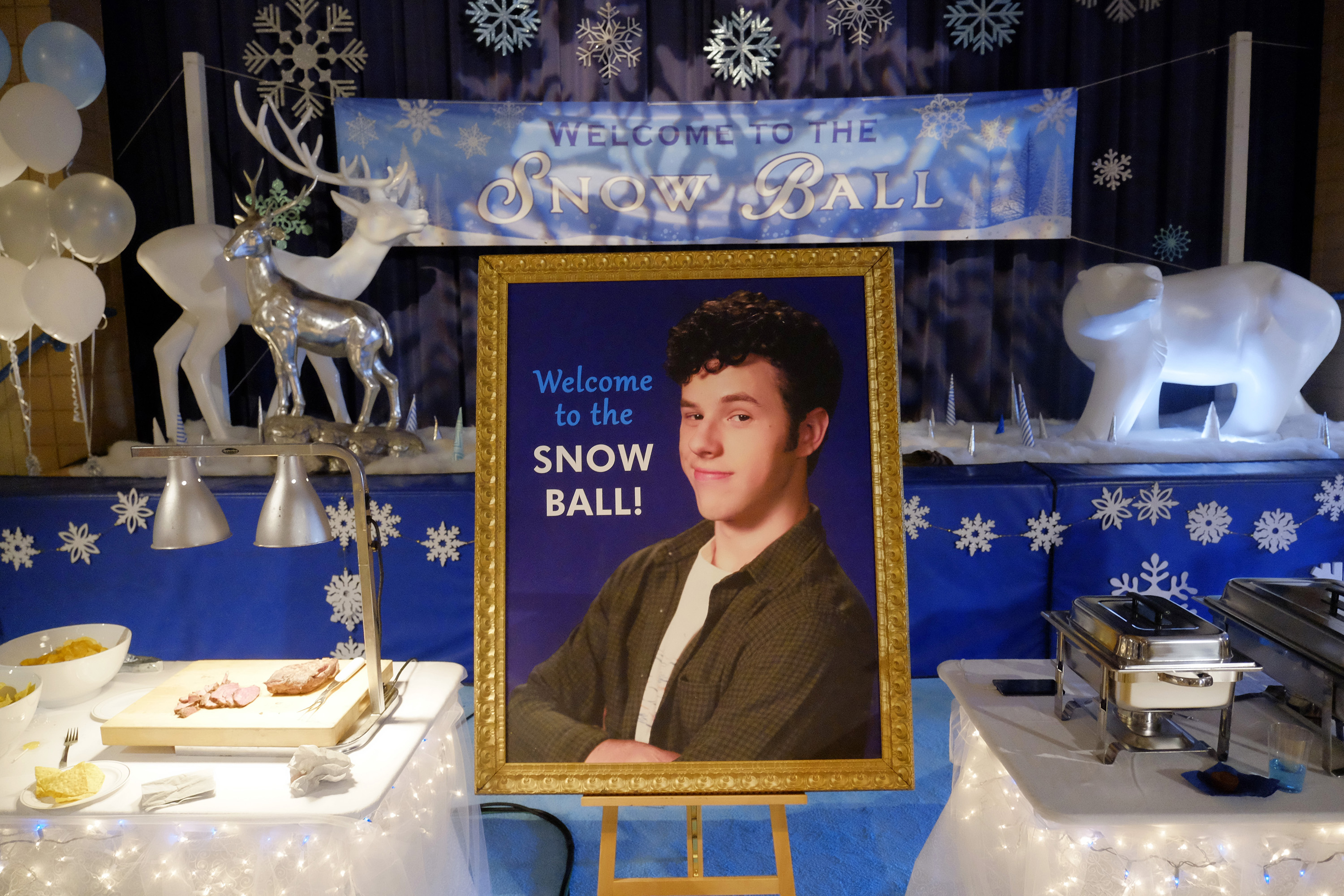 "BLACK-ISH" – "Just Christmas, Baby" – Zoey is college-bound, so Dre sets out to create the best family Christmas ever, even having Johan (guest star Daveed Diggs) and his best friend Gigi (guest star Tyra Banks) over for the celebration. Meanwhile, Bow babysits Gigi's newborn and remembers just how difficult mothering a baby is. (9:31–10:00 p.m.) Check out this clip from a black-ish Christmas-past!
THURSDAY, DECEMBER 15
"DISNEY PREP & LANDING" – Walt Disney Animation Studios brings you a holiday tale of an elite unit of Elves known as Prep & Landing. After working tirelessly on Prep & Landing for 227 years, an elf named Wayne is upset when he doesn't receive an expected promotion to be the director of Naughty List Intelligence. Instead, Magee, the North Pole Christmas Eve Command Center Coordinator (NPCECCC for short), partners Wayne with Lanny, an idealistic rookie who has an undying enthusiasm for Christmas. During their Christmas Eve mission, Wayne and Lanny encounter unexpected challenges that push them to their limits. Will the elves be able to guide Dasher, Dancer and the rest of the reindeer pulling Santa's sleigh through a raging snowstorm to ensure a Merry Christmas for all? (Rebroadcast - ABC OAD: 12/8/09). (8:00–8:30 p.m.)
"PREP & LANDING 2: NAUGHTY VS. NICE" – The yuletide adventures of Christmas elves Lanny and Wayne continue. With the Big 2-5 fast approaching, Wayne and Lanny must race to recover classified North Pole technology that has fallen into the hands of a computer-hacking Naughty Kid! Desperate to prevent Christmas from descending into chaos, Wayne seeks out the foremost Naughty Kid expert to aid in the mission, a bombastic member of the Coal Elf Brigade who also happens to be his estranged brother, Noel. (Rebroadcast- ABC OAD: 12/5/11). (8:30–9:00 p.m.)
FRIDAY, DECEMBER 16
"DR. KEN" – "A Park Family Christmas" – Allison wants to show her fun side to her Welltopia co-workers and throws an office Christmas party. But Ken would rather he and Allison just unwind and not think about work. Meanwhile, D.K. dresses up as Santa and Dave dons elf garb at the library's annual Christmas party for children. (8:31–9:00 p.m.)
SATURDAY, DECEMBER 17
"I WANT A DOG FOR CHRISTMAS, CHARLIE BROWN!" – "I Want a Dog for Christmas, Charlie Brown!" centers on ReRun, the lovable but ever-skeptical younger brother of Linus and Lucy. It's Christmas vacation and, as usual, ReRun's big sister is stressing him out, so he decides to turn to his best friend, Snoopy, for amusement and holiday cheer. However, his faithful but unpredictable beagle companion has plans of his own, giving ReRun reason to ask Snoopy to invite his canine brother, Spike, for a visit. The cast of "I Want a Dog for Christmas, Charlie Brown!" includes Jimmy Bennett as ReRun, Adam Taylor Gordon as Charlie Brown, Ashley Rose Orr as Lucy Van Pelt, Corey Padnos as Linus Van Pelt, Hannah Leigh Dworkin as Sally, Nick Price as Schroeder, Jake Miner as Pig Pen/Franklin, Kaitlyn Maggio as the little girl and Bill Melendez as Snoopy. (Rebroadcast- ABC OAD: 12/9/03). (8:00–9:00 p.m.)
SUNDAY, DECEMBER 18
"THE SOUND OF MUSIC" – "The Sound of Music," the Rodgers & Hammerstein cinematic treasure, based on the real-life von Trapp family, who fled their home to escape the Nazi's in 1938. Maria is a young woman who has left the Austrian convent to work for Navy captain Georg Von Trapp. As governess to his seven unruly children, Maria finds herself falling for their father. "The Sound of Music" stars Julie Andrews, Christopher Plummer, Eleanor Parker Trapp, Nicholas Hammond as Friedrich von Trapp, Heather Menzies as Louisa von Trapp, Duane Chase as Kurt von Trapp, Angela Cartwright as Brigitta von Trapp, Debbie Turner as Marta von Trapp, Kym Karath as Gretl von Trapp, Peggy Wood as Mother Abbess, Anna Lee as Sister Margaretta, Portia Nelson as Sister Berthe, Marni Nixon as Sister Sophia, Daniel Truhitte as Rolfe, and Ben Wright as Herr Zeller. "The Sound of Music" was directed and produced by Robert Wise, with screenplay by Ernest Lehman, from the stage musical with music and lyrics by Richard Rodgers and Oscar Hammerstein II, and book by Howard Lindsay and Russel Crouse. (7:00–11:00 p.m.)
MONDAY, DECEMBER 26
"HAPPY NEW YEAR, CHARLIE BROWN" – Ring in the new year with the animated PEANUTS special "Happy New Year, Charlie Brown," created by late cartoonist Charles M. Schulz, along with "She's a Good Skate, Charlie Brown." In "Happy New Year, Charlie Brown," the PEANUTS gang is ringing in 1986 and Marcie and Peppermint Patty are throwing a big New Year's Eve bash. Charlie Brown plans to celebrate the holiday by curling up with a big book that weighs nearly as much as he does, Tolstoy's "War and Peace." The book's weight doesn't stop him from lugging it to Lucy's pre-party dance class, where he cuts a mean rug with a rollicking Patty. With just 1,131 pages to go, Charlie Brown takes another break, this time for the party, and summons the courage to invite his true love, the little red-haired girl. She doesn't respond, but hapless Chuck shows up anyway – with Tolstoy in tow. Then, he settles down with the book – on a porch swing in a snowstorm, and in so doing, misses the evening's big surprise. In "She's a Good Skate, Charlie Brown," disaster strikes as Peppermint Patty heads to her first major ice-skating competition with coach Snoopy and faithful companion Marcie by her side. As always, the unassuming Woodstock flies in to save the day. (Rebroadcast- ABC OAD: 1/1/86). (8:00–9:00 p.m.)
"Rudolph's Shiny New Year" – It's Rudolph to the rescue when Happy, the Baby New Year, goes missing, in "Rudolph's Shiny New Year," the classic Rankin/Bass stop-motion animated holiday special. Red Skelton narrates and voices Father Time, while Frank Gorshin and Morey Amsterdam also provide voices for characters. Father Time (voiced by narrator Red Skelton) asks the most famous reindeer of all, Rudolph, to find the next Baby New Year before midnight on New Year's Eve. (Rebroadcast- ABC OAD: 12/26/06). (9:00–10:00 p.m.)
SATURDAY, DECEMBER 31
"Dick Clark's New Year's Rockin' Eve with Ryan Seacrest 2017" – A stellar line-up of the year's top musical artists perform during the biggest live-music celebration of the year. The bi-coastal celebration will include hours of special performances and reports on New Year's celebrations from around the globe. Ryan Seacrest will host the traditional countdown to midnight from Times Square in New York City and continues as an executive producer. (8:00–11:00 p.m.; 11:30 p.m. –2:13 a.m.)
MONDAY, JANUARY 2
"THE 128TH ROSE PARADE® PRESENTED BY HONDA" – Airing live from Pasadena, California, ABC's presentation of the "Rose Parade®" will be hosted by ESPN "SportsCenter" anchors Hannah Storm and John Anderson. The parade will feature floral floats in the theme of "Echoes of Success." (11:00 a.m. –1:00 p.m. EST, 10:00 a.m. –12:00 p.m. CST, 9:00 a.m.–11:00 a.m. MST, 8:00 a.m. –10:00 a.m. PST)