Holiday Highlights on ABC, Freeform, and FX
The holiday season is finally upon us! As the nights close in and the days grow colder, there's no better time to grab a steaming mug of cocoa and curl up with family and friends while enjoying a festive treat. While some might not feel like celebrating after another difficult year, ABC, Freeform, and FX have a host of great holiday films and shows on offer that are sure to make the hearts of even the grinchiest among us grow three sizes and help get you in the spirit of the season. Whether you're in the mood for a family favorite, a Christmassy competition, or a darker delight, there's something for everyone! Below is just a selection of what's on offer, but you can find the full line-ups of everything that's available to stream on ABC, Freeform, and FX!
---
As always, ABC has a sleigh full of great holiday content available to stream throughout the season for the whole family to enjoy! As part of the Home for the Holidays celebration, you and your loved ones can also take the time to catch up on a number of shows that are perfect for the season on top of a huge library of festive films.
For those searching for something that the whole family can enjoy, you can join everyone's favorite snowman in Olaf's Frozen Adventure as he sets out on a mission to save Christmas in Arendelle. Keep the Disney theme going by also checking out The Wonderful World of Disney: Magical Holiday Celebration as Derek and Julianne Hough host a musical extravaganza, including performances from Kristin Chenoweth, Jimmie Allen, and Gwen Stefani to name a few. They even have a few sneak peeks of what's coming to Disney+ this holiday season too!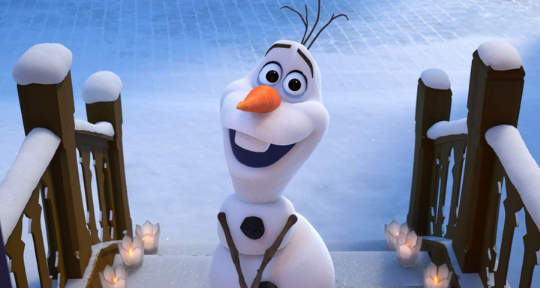 Looking for a little extra inspiration for decorating your home this year, or simply feel that your tree is lacking that much needed level of pizzazz? Catch up on all the fun from the current season of The Great Christmas Light Fight and see if you can predict who will get to take home the coveted Light Fight trophy! Alternatively, if you're growing a little weary of the same old Christmas songs playing on repeat and want that much needed hit of nostalgia, or even just a change of style, then you can check out both A Very Boy Band Holiday and CMA Country Christmas. All your favorite country musicians and boy band members are on offer to deliver their unique spin on some classic holiday tunes, including the likes of *NSYNC, Brett Eldredge, Boyz II Men, and Carrie Underwood.
---
Looking for a break from Freeform's already incredible 25 Days of Christmas line-up? Don't worry! There's a host of Freeform Originals to keep you entertained this Christmas, like Angry Angel, Ghosting: The Spirit of Christmas, and No Sleep 'til Christmas. In the mood for some classics? Gather around the fireplace and re-watch veterans of the holidays like Snow, Holiday in Handcuffs, and Christmas Every Day.
On top of those, there's also the animated classic Arthur Christmas, starring James McAvoy as Santa's youngest son, who, alongside Bill Nighy as his grandfather, sets out to save one young girl's Christmas. If you're looking for a laugh, there's also the inter-generational antics of the Cooper family in Love the Coopers. Featuring a star-studded cast including Steve Martin, Diane Keaton, John Goodman, Amanda Seyfried, and Ed Helms, the film sees four generations of Coopers reunite over the festive period as their intertwined stories unfold in this off-the-walls comedy.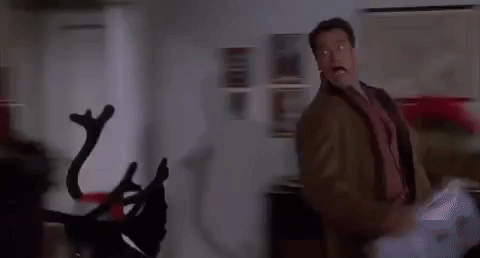 If you're in the mood for some more Christmas throwbacks that the entire family can enjoy then Freeform has you covered in that department too! There's Unaccompanied Minors, which (unsurprisingly) sees a group of unaccompanied minors band together for their own holiday festivities after being snowed in at Hoover International Airport. Alternatively, check out Jingle All the Way, starring Arnold Schwarzenegger at his family comedy best as he desperately tries to find the must-have toy of the season for his son on Christmas Eve.
---
If you're looking for a change of pace from the traditional holiday fare, then FX has some great alternatives to help shake things up a bit. Wanting something a bit more mature? Then be sure to check out Office Christmas Party, in which a manager throws the mother of all Christmas parties as he attempts to impress a potential client and save his branch from closure. Naturally, things get way out of hand, and total chaos ensues! However, if you're wanting something a little bit darker, then Krampus is for you! Adam Scott and Toni Collette star in this Christmas horror comedy as a dysfunctional family's squabbling causes a young boy to lose his holiday spirit, unleashing the wrath of the eponymous Christmas spirit.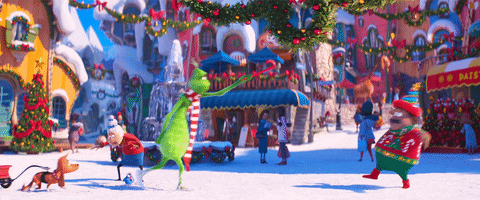 Of course, that's not to say there's not something for the whole family to enjoy though. For a spin on a family favorite, be sure to catch Dr. Seuss' The Grinch, starring Benedict Cumberbatch as the titular green grouch in an animated take on the iconic Christmas tale. Or there's also Almost Christmas, starring Danny Glover as the head of a dysfunctional family who just wants his children to get along at Christmas after the death of their mother.
---
Whatever your preference and however you choose to celebrate the festive season, you can find all these movies and more on ABC, Freeform, FX, and Hulu.