Watch the Disney Parks Magical Christmas Day Parade December 25!
It's the happiest event of the holiday season! The Disney Parks Magical Christmas Day Parade airs Christmas morning, TUESDAY, DEC. 25 (10:00 a.m.–12:00 p.m. EST, 9:00-11:00 a.m. CST/MST/PST; airtimes vary, check local listings). Watch on the ABC app from your smartphone and tablet (iOS and Android), computer on ABC.com and connected devices (Roku, AppleTV and Amazon Fire TV).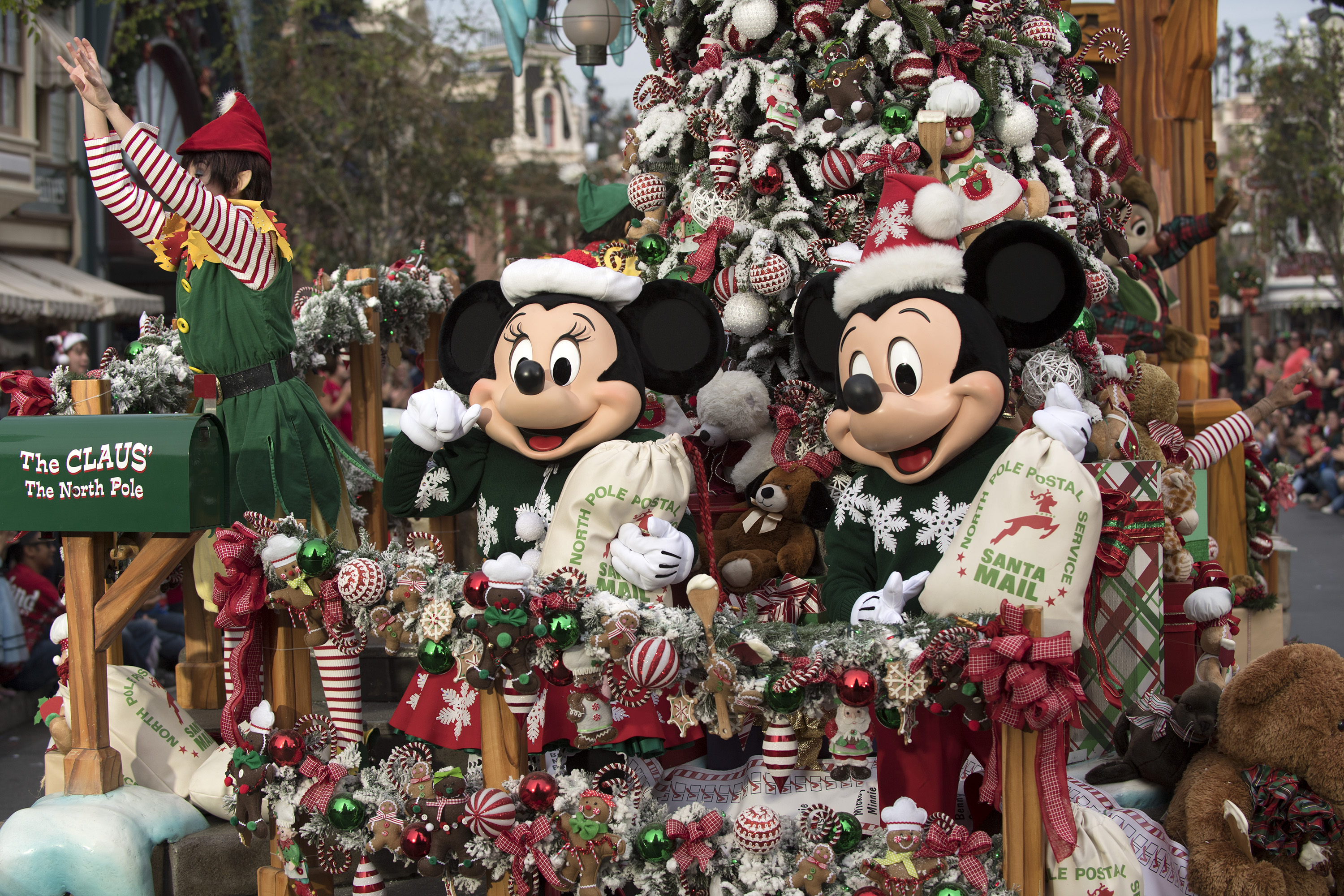 Disney Parks Magical Christmas Day Parade (Tuesday, Dec. 25, from 10:00 a.m.–12:00 p.m. EST, 9:00-11:00 a.m. CST/MST/PST; airtimes vary, check listings, on The ABC Television Network and on the ABC app) – This Christmas, Disney Parks celebrates the joy of the season as hosts Jordan Fisher and Sarah Hyland share this magical holiday tradition with families around the globe. Co-hosted by Jesse Palmer, the Christmas Day celebration will be merrier than ever before, bringing together the adored Christmas Day parade, special musical performances, surprise celebrity guests and heartwarming family stories to celebrate the most wonderful time of the year. Joining the festivities as parade correspondents are Freeform's "grown-ish" actor Trevor Jackson and star of Freeform's upcoming series "Good Trouble," Cierra Ramirez. Musical performances include the following:
Gwen Stefani performs "Winter Wonderland" from her Christmas album, "You Make It Feel Like Christmas."
Brett Eldredge sings the holiday classic "Do You Hear What I Hear?"
Andrea Bocelli sings the incredibly moving "Ave Maria"; then Andrea is joined by his son, Matteo Bocelli, to perform "White Christmas."
Host Jordan Fisher performs "This Christmas."
Aloe Blacc performs "Tell Your Mama" from his first holiday album, "Christmas Funk," out Nov. 9.
Freeform's "Marvel's Cloak & Dagger" star and Hollywood Records artist Olivia Holt sings a holiday tune.
American Idol winner Maddie Poppe celebrates the season with "Rockin' Around the Christmas Tree."
Disney's dynamic a cappella group DCappella performs the popular Christmas hit "Last Christmas."
Why Don't We performs "Kiss You This Christmas" from their holiday album, "A Why Don't We Christmas."