National Geographic's SharkFest 2021 Is Now Playing
National Geographic's SharkFest 2021 is now playing! National Geographic is making a splash this July with the ninth annual SHARKFEST! The must-sea summer event swam onto screens with the premiere of the marquee SHARKFEST special SHARK BEACH WITH CHRIS HEMSWORTH, which was preceded by the first episode of WHEN SHARKS ATTACK. SHARK BEACH WITH CHRIS HEMSWORTH follows the global movie star as he embarks on a personal mission to investigate how we can live more harmoniously with sharks. The one-hour documentary special from Nutopia ("One Strange Rock") features shark icon and conservationist Valerie Taylor, who takes Hemsworth for a shark dive to experience firsthand the awe and beauty of nurse sharks, and other preeminent shark experts who are exploring new preventative measures and the latest technology to help stave off shark-human encounters. Check out a sampling of just some of the SharkFest fun below and visit the SharkFest 2021 home for all available episodes.
EXPLORE NATIONAL GEOGRAPHIC'S SHARKFEST RIGHT HERE, RIGHT NOW!
ABC makes waves with The Ultimate Surfer, a new competition series from 11-time World surf league champion Kelly Slater. Get stoked for the two-night premiere of ABC's new summer series The Ultimate Surfer airing Monday, Aug. 23, and Tuesday, Aug. 24 (10:00-11:00 p.m. EDT). Some of the surfers you'll see on the show have experienced some close encounters with sharks while riding waves. Check out some of their craziest encounters in all of the SharkFest Stories below!
SharkFest Stories: Mason Barnes
SharkFest Stories: Juli Hernandez
SharkFest Stories: Alejandro Moreda
SharkFest Stories: Anastasia Ashley
SharkFest Stories: Koa Smith

With a super-sized six weeks of fin-tastic programming, featuring over 21 hours of new premieres, 60 hours of enhanced content and a treasure trove of archival footage, SHARKFEST continues to highlight the captivating science and stunning cinematic visuals of the apex predators. For the first time ever as its biggest shark celebration, not only will the premium content continue to be available on National Geographic, Nat Geo WILD and Nat Geo Mundo, but National Geographic will also make select series and specials available post-premiere on Disney XD and Disney+ the following Fridays after linear premiere beginning July 9.
National Geographic's jaw-dropping originals take viewers up close and personal with one of nature's most feared and often misunderstood creatures. Other marquee special events include SHARK ATTACK INVESTIGATION: THE PAIGE WINTER STORY, where experts unpack the details of Winter's attack and the inspirational story of how the teen remains an advocate for sharks, and the action-packed six-part series SHARK ATTACK FILES, which investigates bizarre and fascinating shark behavior. Featuring footage from actual attacks, interactions and behavior captured by both professionals and observant bystanders, every twist and turn leaves viewers sitting on the edge of their seats.
Additional highlights on National Geographic include six new episodes of fin-favorite WHEN SHARKS ATTACK, which takes a look at why there are spikes in shark attacks; find out what happens when two of the deadliest predators face off in CROC THAT ATE JAWS; SHARK GANGS reveals what is behind the shark behavior of hanging out in groups; and ROGUE SHARK? explores a series of shark attacks in Australia.
WATCH EVERY AVAILABLE EPISODE OF SHARKFEST 2021 RIGHT HERE, RIGHT NOW
World's Biggest Tiger Shark?: Searching for one of the largest tiger sharks on record. Marine biologist Kori Garza and Emmy Award-winning underwater cinematographer Andy Casagrande capture hunting tactics between two tiger sharks.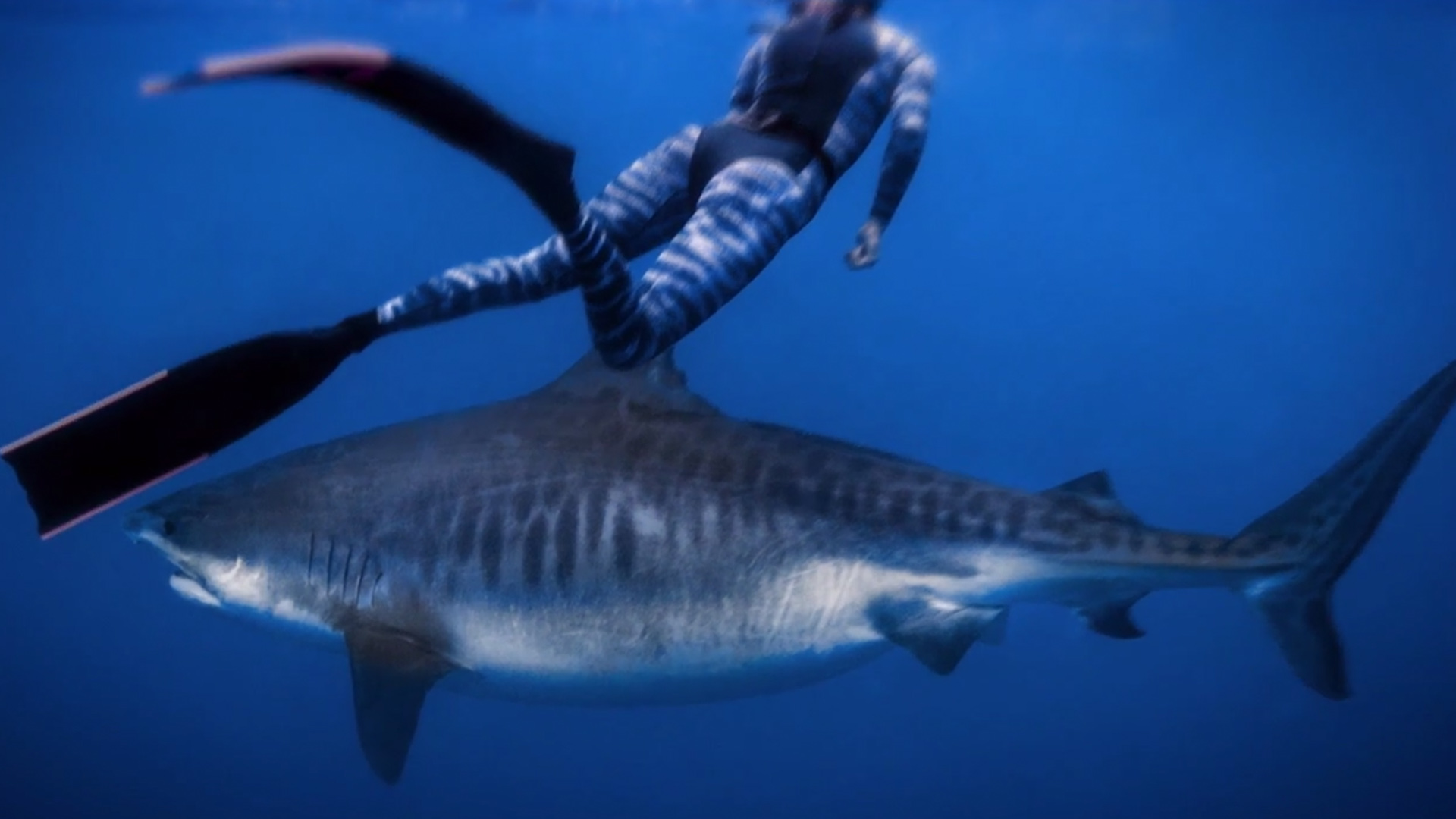 Sharkcano: The mysterious connection between sharks and volcanoes. World-renowned shark scientist Dr. Michael Heithaus is on a mission to reveal the mysterious connection between sharks and volcanoes.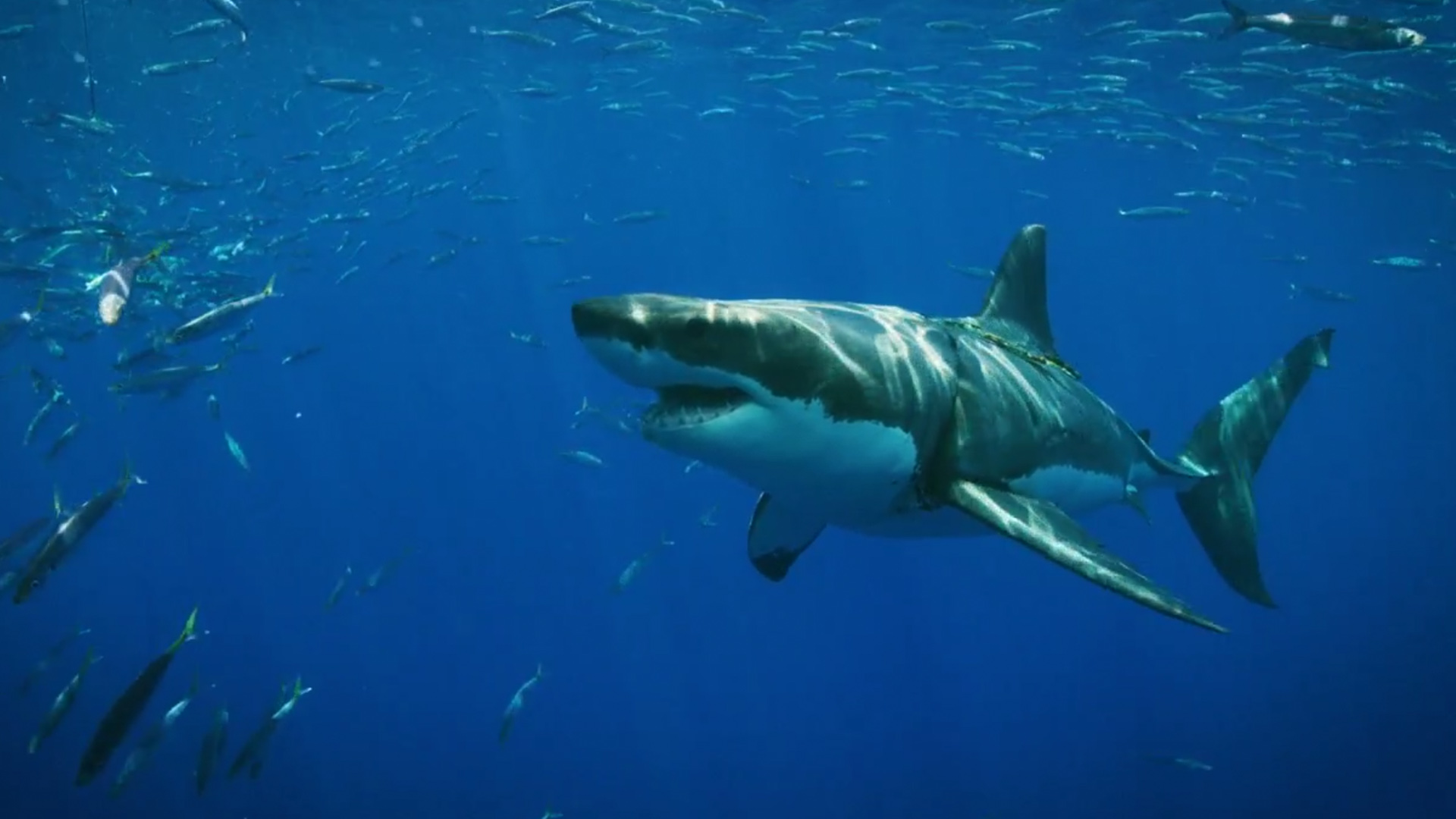 Raging Bull Shark: Exploring why the territory of bull sharks is spreading. Bull sharks are going head to head with the more fearsome great white and tiger sharks to prove they're the new champion of the chomp.
EVERY AVAILABLE EPISODE OF SHARKFEST 2021 RIGHT HERE, RIGHT NOW
Not all sharks live in the ocean. Some can be found in a tank making multi-million dollar deals with enthusiastic entrepreneurs. Check out full episodes of Shark Tank all summer long on ABC.com and the ABC App.