Olaf's Frozen Adventure Is Coming to ABC Sunday, December 10
Olaf's Frozen Adventure is back with everyone's favorite warm huggin', summer lovin' snowman and his Frozen friends airing Sunday, December 10 @ 7:30/6:30c. In Olaf's Frozen Adventure, Olaf teams up with Sven on a merry mission. It's the first holiday season since the gates reopened, and Anna and Elsa host a celebration for all of Arendelle. When the townspeople unexpectedly leave early to enjoy their individual holiday customs, the sisters realize they have no family traditions of their own. So, Olaf sets out to comb the kingdom to bring home the best traditions and save Anna and Elsa's "first Christmas in forever." "Olaf's Frozen Adventure" features the original cast of Arendelle characters, including Olaf, voiced by Josh Gad (Broadway's "Book of Mormon," "Little Monsters"); Anna, voiced by Kristen Bell ("The Good Place," "Veronica Mars"); Elsa, voiced by Idina Menzel (Broadway's "Rent" and "Wicked"; "Uncut Gems"); and Kristoff, voiced by Jonathan Groff (Broadway's "Spring Awakening" and "Hamilton," "Mindhunter"). "Olaf's Frozen Adventure" airs TUESDAY, DEC 13 (8:30-9:00 p.m. EST), on ABC. Watch on the ABC app from your smartphone and tablet (iOS and Android), computer on ABC.com and connected devices (Roku, AppleTV and Amazon Fire TV).
WATCH OLAF'S FROZEN ADVENTURE NOW STREAMING ON DISNEY+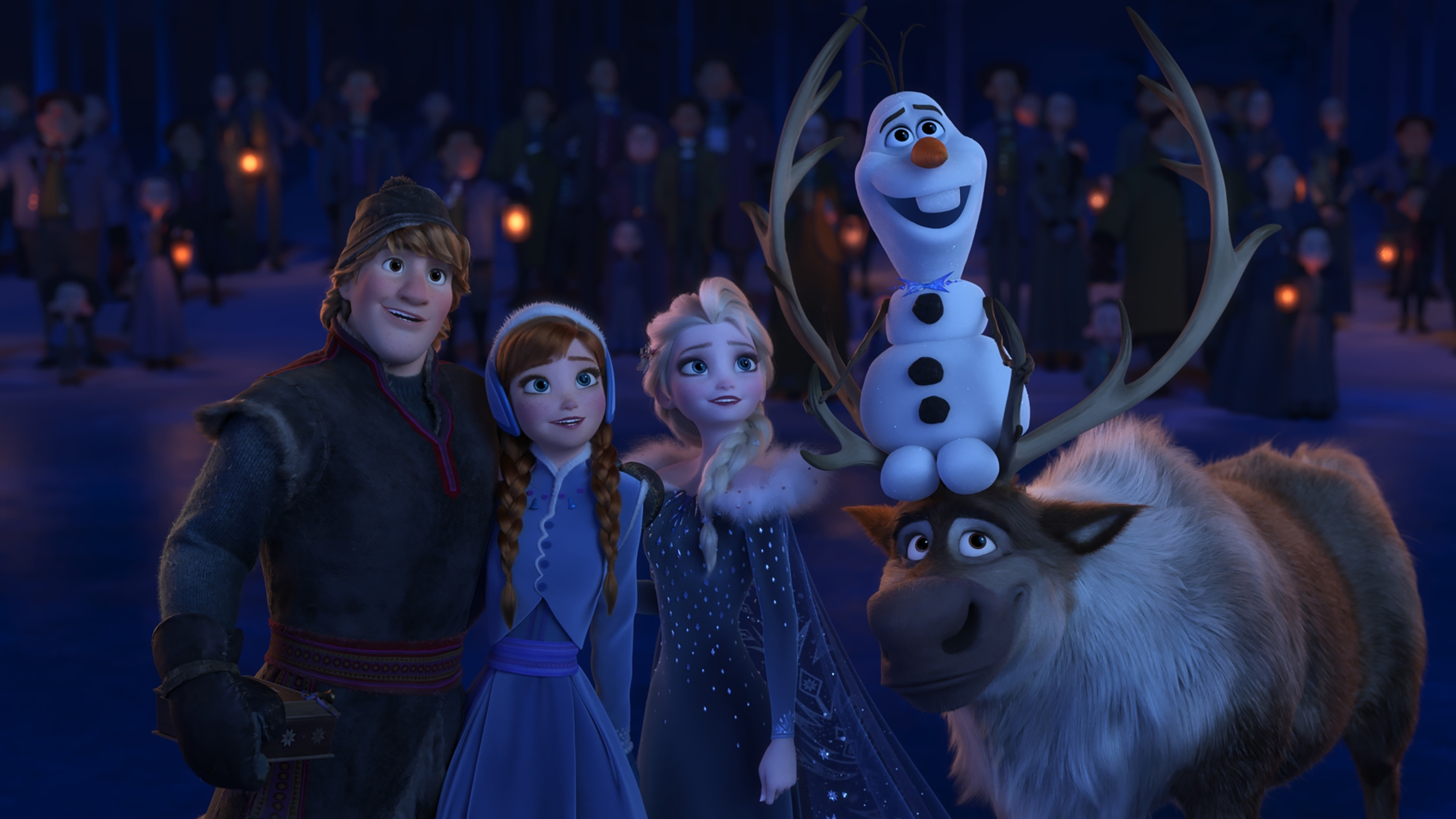 WATCH THE ORIGINAL FROZEN STREAMING NOW ON DISNEY+
In Frozen, fearless optimist Anna (voice of Kristen Bell) sets off on an epic journey—teaming up with rugged mountain man Kristoff (voice of Jonathan Groff) and his loyal reindeer Sven—to find her sister Elsa (voice of Idina Menzel), whose icy powers have trapped the kingdom of Arendelle in eternal winter. Encountering Everest-like conditions, mystical trolls and a hilarious snowman named Olaf, Anna and Kristoff battle the elements in a race to save the kingdom.