"American Idol" Disney Night Turns Top 10 Into Top 7
It's time for an "American Idol" fan favorite -- Disney Night! As the Top 9 get to experience the magic of Walt Disney World, one of the ten Comeback Contestants prepares to reenter the competition to make it a Top 10! Not only that but joining host Ryan Seacrest and judges Katy Perry (who dressed like Tinkerbell this year), Lionel Richie, and Luke Bryan are two guest performers ("Descendants" star Sofia Carson singing "A Whole New World" from "Aladdin" with the Top 9 and newly minted Oscar-winner Jon Batiste singing "It's All Right" from "Soul") and guest mentor John Stamos of Disney's "Big Shot" to make the night extra magical.
After Sofia's performance to kick off the episode, it is revealed the 2020 Idol runner-up Arthur Gunn has earned the Comeback spot and rejoins the competition, performing for a live audience for the first time since the Top 40 last year.
Here's a breakdown of each contestant's song choice in order of performance:
Caleb Kennedy - "Real Gone" from "Cars"
Willie Spence - "Circle of Life" from "The Lion King"
Deshawn Goncalves - "When You Wish Upon A Star" from "Pinocchio"
Casey Bishop - "When She Loved Me" from "Toy Story 2"
Chayce Beckham - "Baby Mine" from "Dumbo"
Alyssa Wray - "A Dream Is A Wish Your Heart Makes" from "Cinderella"
Arthur Gunn - "Remember Me" from "Coco"
Cassandra Coleman - "Go The Distance" from "Hercules"
Hunter Metts - "You'll Be In My Heart" from "Tarzan"
Grace Kinstler - "Into The Unknown" from "Frozen II"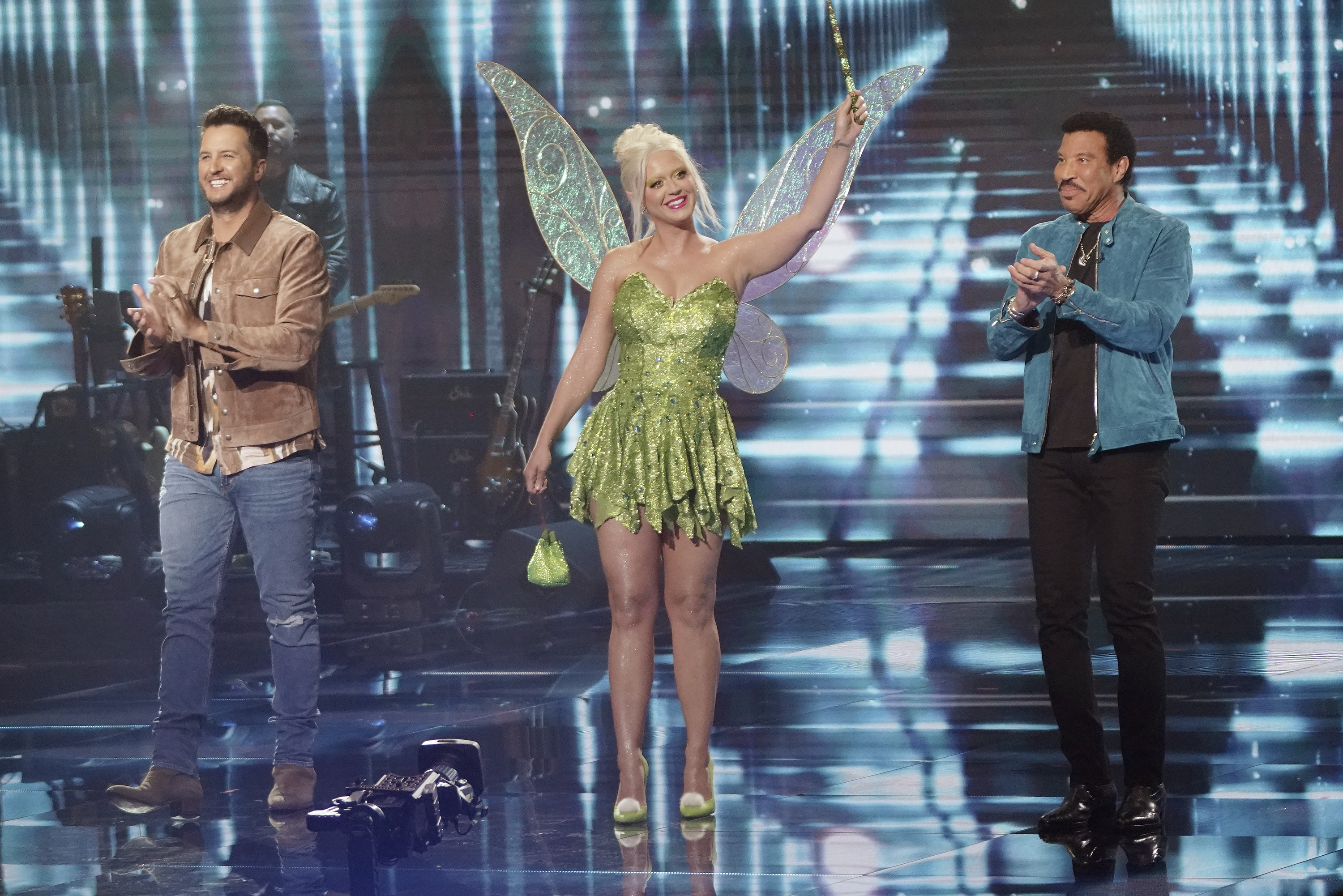 As with previous live coast-to-coast episodes, eliminations are revealed after all the performances at the end. Revealed in no particular order, the first six to make it into the Top 7 are Chayce Beckham, Casey Bishop, Willie Spence, Hunter Metts, Caleb Kennedy, and Grace Kintsler. This leaves Alyssa Wray, Deshawn Goncalves, Arthur, and Cassandra Coleman on the verge of elimination.

The last contestant to make it into the Top 7 is Arthur, meaning Alyssa, Deshawn, and Cassandra are all going home.
With the Top 7 set, they must prepare for two unique performance -- one to commemorate Mother's Day and another from guest performers Coldplay's songbook (they'll also perform their latest single for the first time!). Don't miss this and your opportunity to vote for your favorite contestant LIVE COAST-TO-COAST on the next "American Idol" SUNDAY May 9 at 8pm E/5pm P on ABC!
Follow "American Idol" (#americanidol) on Instagram, Twitter and Facebook.