American Idol 2022 Episode 12 Recap: Who Made it to the Top 14?
We have reached the Top 14 of this season of "American Idol"! The American audience has spoken, and host Ryan Seacrest announced that 10 contestants automatically made it into the Top 14 thanks to your votes. It was up to judges Katy Perry, Lionel Richie, and Luke Bryan to decide, based on the night's performances, which other four singers deserved to continue on in the competition. So, who got an automatic seat in the Victory Zone, and who had to battle it out for a chance to get out of the Danger Zone and become a Judges' Pick? Read on to find out!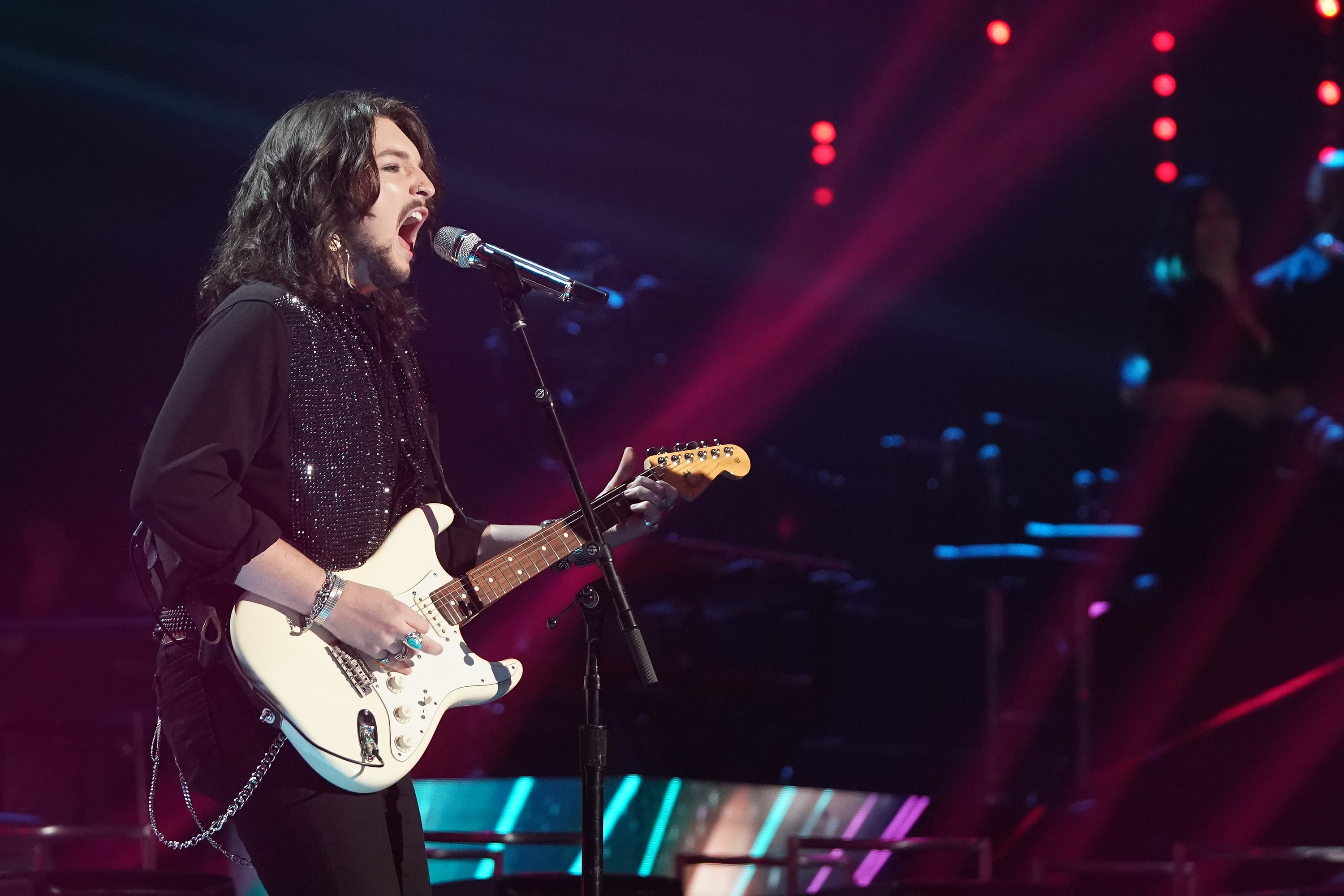 Tristen Gresset takes on a Lenny Kravitz hit
The contestants were able to pick which songs they wanted to bring to the main stage, either by reprising an old performance or choosing something new. As a result, we were treated to a wide range of styles. The following contestants got the audience's pass to go straight into the Top 14:
The following contestants were vying for the Judges' Picks and the last four spots to the next round:
After deliberating on their performances, the judges chose Allegra, Jay, Mike, and Tristen to continue their "American Idol" journey, which meant it was the end of the line for Cameron, Katyrah, Cadence, Sage, Jacob, and Elli.
Be sure to tune in SUNDAY at 8/7c on ABC as the Top 14 faces the first coast-to-coast vote of the season!
Follow "American Idol" (#americanidol) on Instagram, Twitter and Facebook.