American Idol 2022 Episode 19 Recap: The Grand Finale!
Season 20 of "American Idol" went out with a bang last night as the Top 3 battled it out for the audience's votes. There wasn't a dull moment - from the opening shot of the Top 3 performing on the roof with Flo Rida, to host Ryan Seacrest announcing that the Top 2 were being gifted a Disney Wish cruise! The contestants (Leah, Noah and HunterGirl) were tasked with performing more songs for the judges, with the first round dedicated to hits from "The Boss" himself, Bruce Springsteen. This special night also featured performances from judges Luke Bryan, Katy Perry and Lionel Richie as well as incredible guest performers such as Earth, Wind & Fire, Ben Platt, Michael Bublé and Deana Carter. These iconic artists collaborated with both the Top 3 and previously eliminated finalists from the Top 10 to provide us with some unforgettable moments. So, what did the finalists sing to win the public's vote? And who is the 2022 winner of "American Idol?" Read on to find out!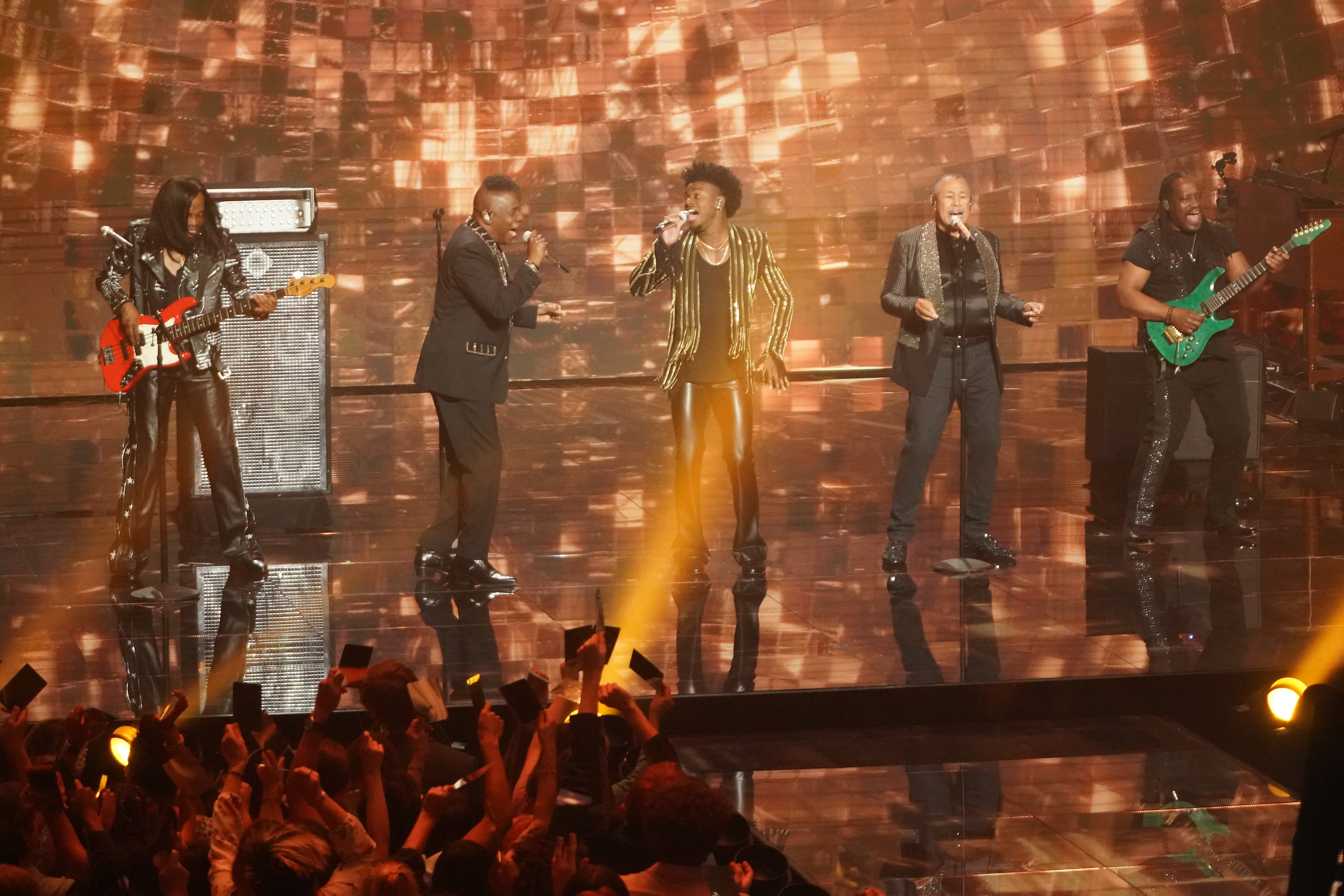 Earth, Wind & Fire perform with Jay
The first round of performances saw the Top 3 paying homage to Bruce Springsteen:
• Leah sang "Cover Me" by Bruce Springsteen
• HunterGirl went for "Dancing in the Dark" by Bruce Springsteen
• Noah followed with "I'm On Fire" by Bruce Springsteen
Next, the hopefuls sang a song of their choice:
• Leah performed "Flowers," an original song
• Noah also sang an original song called "One Day Tonight"
• HunterGirl performed the third original song of the night with "Red Bird"
After the competitors performed, we were treated to some incredible guest performances:
• Earth, Wind & Fire wowed with their song "Shining Star," before being joined by Jay to sing "Let's Groove" and "September"
• Deana Carter performed "Strawberry Wine" with Mike Parker
At this point the first results from the audience votes were in and Ryan Seacrest announced that Leah had been eliminated.
After this result was revealed, the star-studded performances continued:
• Ben Platt was joined by Lady K to sing "Take Me To The Pilot" by Elton John
• Gabby Barrett, who came third on "Idol" in 2017, sang her song "Pick Me Up" before Emyrson Flora joined her to perform "The Good Ones" (which Emyrson had previously covered on the show)
• Tai Verdes took to the stage with Mike Parker, Lady K, Christian and Jay to sing his song "A-O-K"
• Nicolina, who was eliminated last week, joined Sara Bareilles for a moving performance of "She Used To Be Mine" from the musical "Waitress"
• Katy Perry took to the stage with Thomas Rhett to perform their song "Where We Started"
• Fritz returned after last week's elimination to perform "Can I Be Him" with James Arthur
• Michael Bublé joined Top 7 contestant Christian Guardino to sing "Smile" by Charlie
• Top 2 finalist Noah performed "I'm The Only One" with Melissa Etheridge
• This year's Top 10 took to the stage with Lionel Richie to perform his hit "You Are"
• Ben Platt and Sara Bareilles returned to sing Platt's song "Grow As We Go"
• Eliminated Top 3 finalist Leah sang "Firework" with Katy Perry
• HunterGirl, still in the Top 2, performed "I Told You So" by Randy Travis with Luke Bryan
• Noah reprised his song from Hollywood week for his final performance of the competition, choosing to sing "Stay" by Rihanna
• For her final performance, HunterGirl sang "Riot" by Rascal Flatts, the same song she used in her first audition
After this night of unforgettable performances, almost 16 million audience votes were counted and Ryan Seacrest announced that Noah is the winner of "American Idol" 2022! Noah spoke about how much this win meant to him before treating us to one final performance of his original song "One Day Tonight."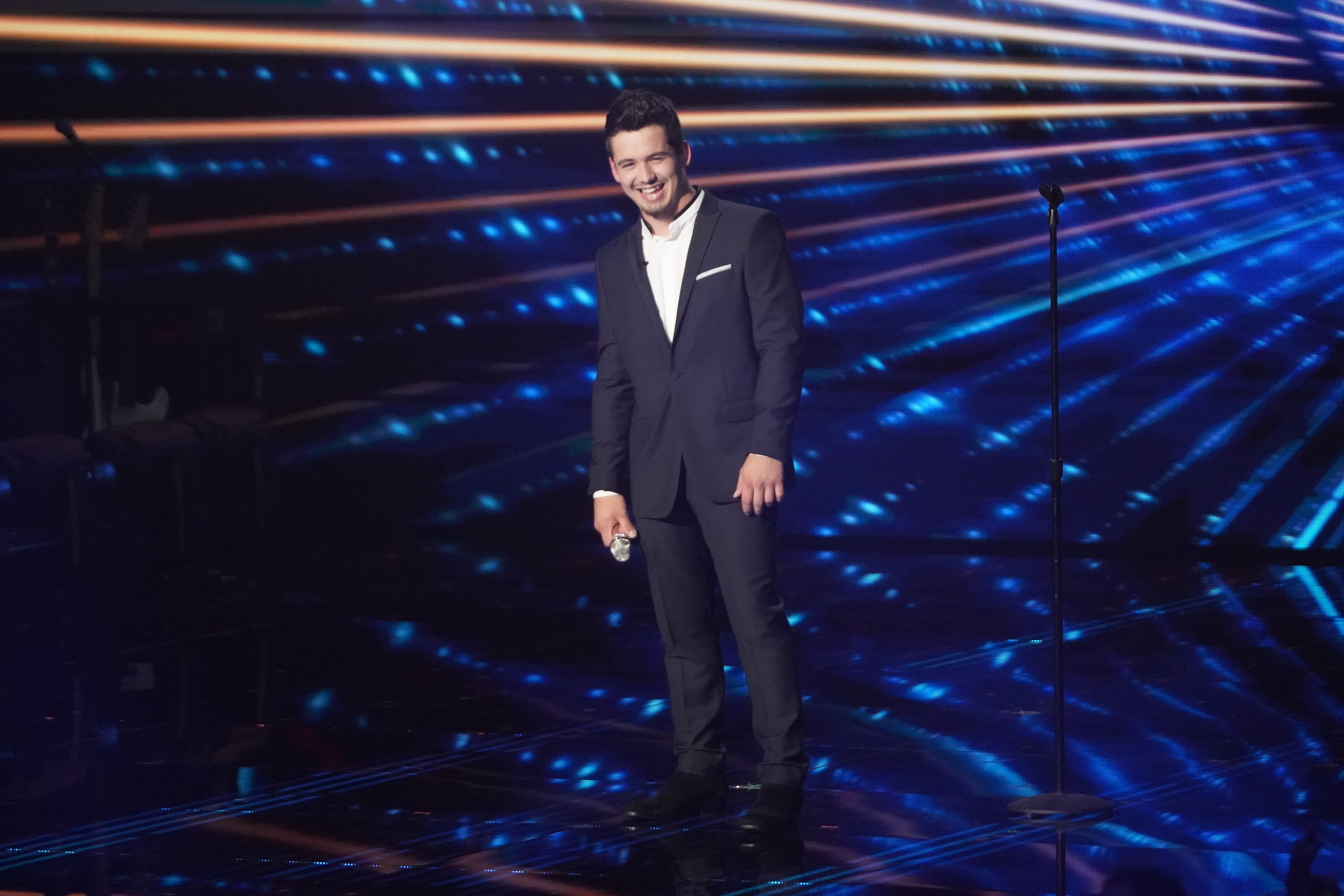 Noah is announced as the winner of "American Idol"
Follow "American Idol" (#americanidol) on Instagram, Twitter and Facebook.