American Idol 2023 Episode 11 Recap: Top 26 at Disney's Aulani Resort in Hawaii Part 2
Get ready to be wowed from the second half of the Top 26 contestants from "American Idol" bringing their A-game to the magical Disney Aulani Resort! With Katy Perry, Lionel Richie, and Luke Bryan at the judges' table, these performers have to bring their best to impress. But don't worry, they're not alone! Noah Cyrus is on deck as a special guest mentor and performer, bringing her own brand of talent and charm to the stage. And of course, our beloved host Ryan Seacrest kicks things off with his infectious energy and enthusiasm. It's going to be a night of unforgettable performances, heartwarming moments, and fierce competition, all in the stunning backdrop of Hawaii.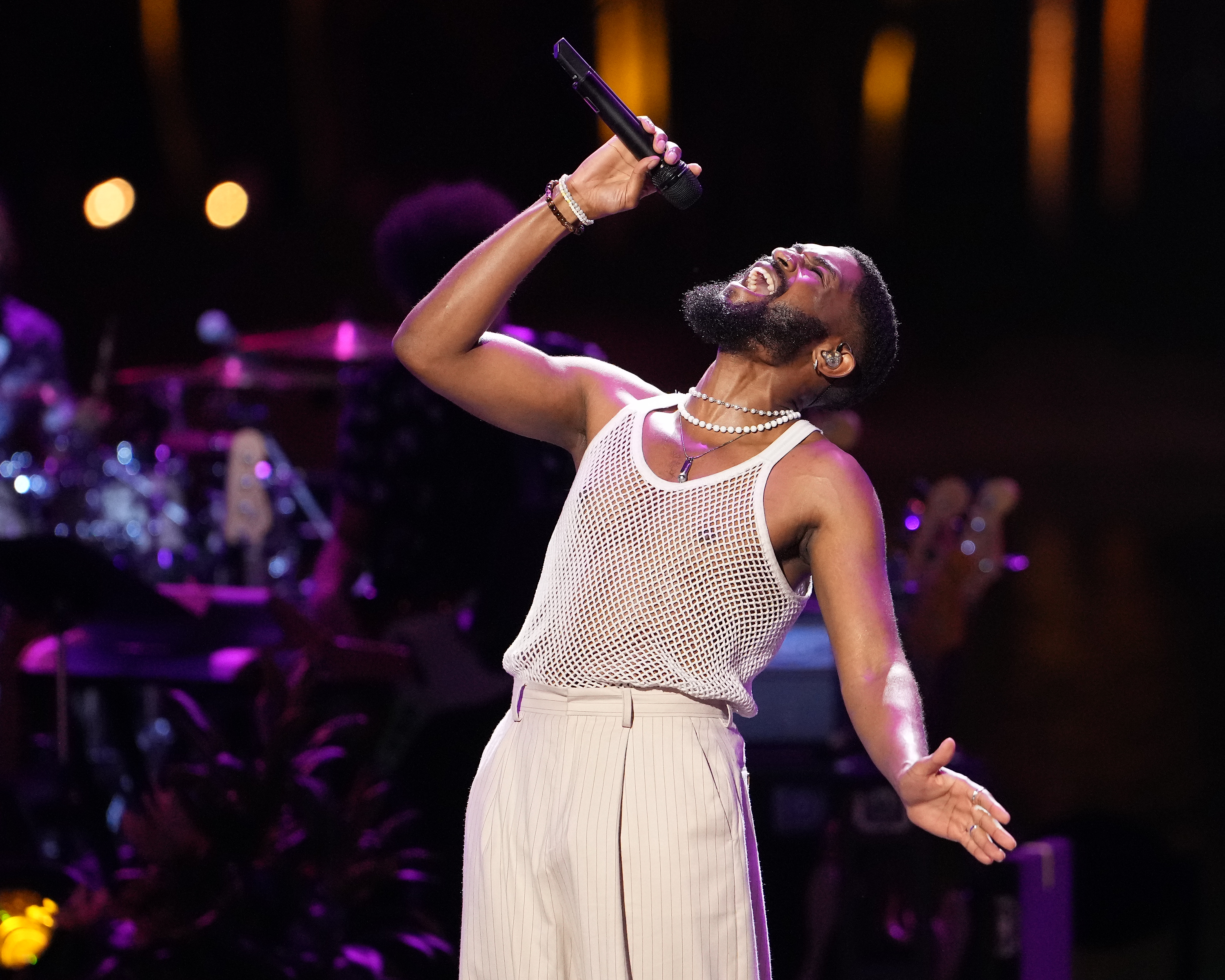 Malik Heard brings big energy to the Aulani stage.
This episode of "American Idol" continued where Night 1 left off - with more fantastic performances:
• Elijah Mccormick kicked things off with the upbeat "Good Vibes" by Chris Janson
• Paige Anne made a strong comeback with "Wrecking Ball" by Miley Cyrus
• Marybeth Byrd also impressed with "Heart Like A Truck" by Lainey Wilson
• Wé Ani showed her bad chick side with "Midnight Sky" by Miley Cyrus
• Michael Williams melted everyone's heart with the emotional "Tuesdays" by Jake Scott
• Dawson Wayne tried something new with "COPYCAT" by billie ellish
• Hannah Nicolaisen showed off her vocal range with "Glitter in the Air" by Pink
• Megan Danielle effortlessly tackled "The Chain" by Fleetwood Mac
• Malik Heard got the crowd clapping with the upbeat "Ain't It Fun" by Paramore
• Olivia Soli showcased her vocal prowess with "Emotions" by Mariah Carey
• Born with music in her blood, guest mentor Noah Cyrus wowed us with her new song "Everybody Needs Someone"
• Colin Stough rocked the stage with "Midnight Train to Memphis" by Chris Stapleton
• Tyson Venegas connected with the audience with "It Will Rain" by Bruno Mars
• Nutsa put her own spin on "Paris (Ooh La La)" by Grace Potter and The Nocturnals
Don't forget to support your favorite contestants by casting your vote! Mark your calendars for SUNDAY at 8/7c on ABC and get ready to witness special guests musical legend Smokey Robinson and 2022 Idol winner and runner-up Noah Thompson and HunterGirl, a fresh new set, and the reveal of your Top 20 contestants on "American Idol"!
Follow "American Idol" (#americanidol) on TikTok, Instagram, Twitter and Facebook.