American Idol 2023 Episode 12 Recap: Top 20!
Welcome back, Idol fans! The contestants return to Hollywood (now on the shiny new Idol stage) to learn the results of America's first votes for the Top 20, performing again in hopes of securing a spot in the Top 12. The anticipation was through the roof as our beloved host Ryan Seacrest announced the safe contestants one-by-one, leaving the audience on the edge of their seats. The Top 20 contestants put on an incredible show that amazed judges Katy Perry, Lionel Richie, and Luke Bryan. As if there wasn't already enough excitement, we were also treated to guest performances by "American Idol" 2022 winner Noah Thompson and runner up HunterGirl as well as "King of Motown" Smokey Robinson.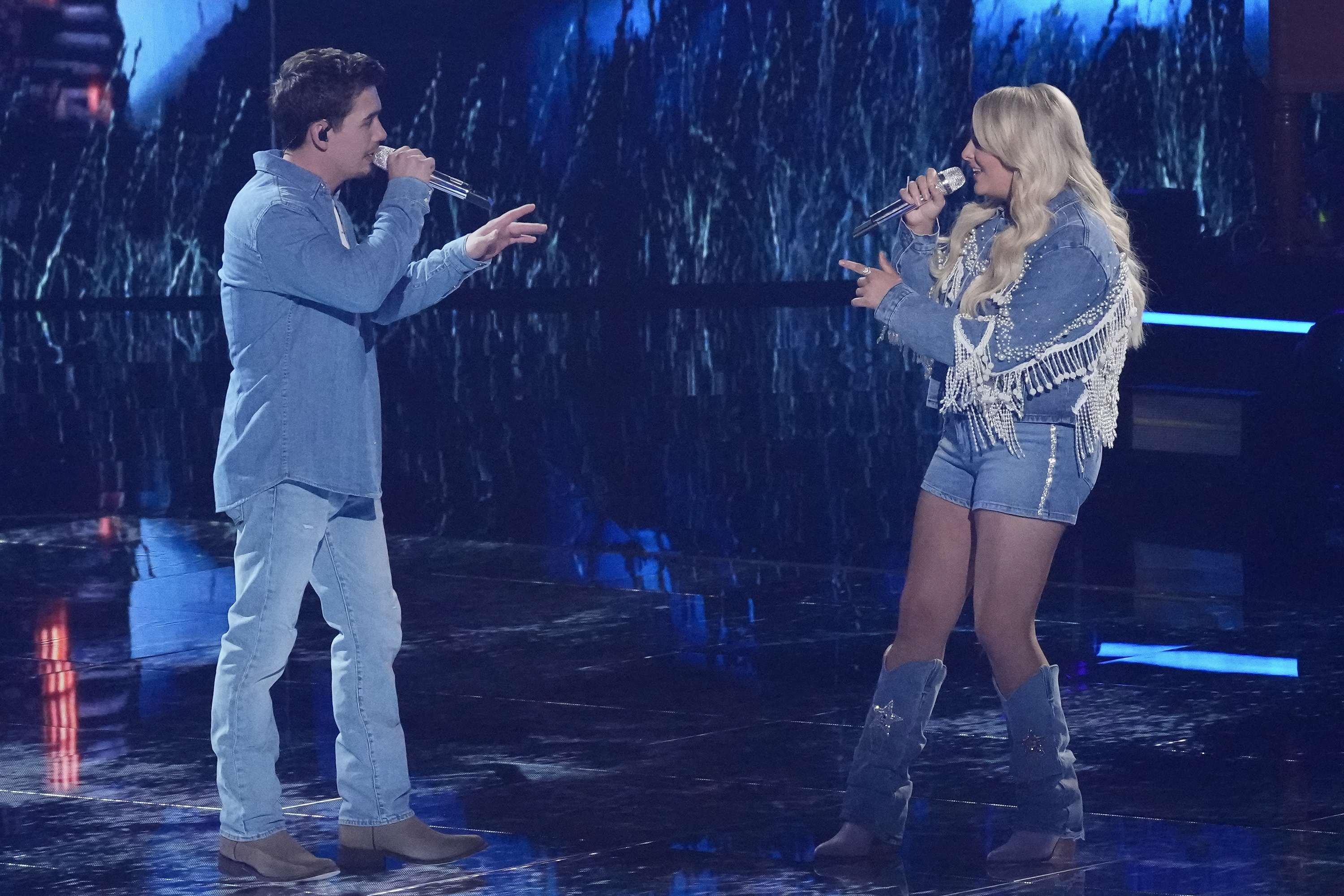 Noah Thompson and HunterGirl returned to the American Idol stage, raising the bar for the new season with their standout performances.
The episode of "American Idol" was packed with mesmerizing performances and heartwarming stories that kept the audience cheering for more:
• Zachariah Smith sang his heart out to show love for his hometown with his performance "I Want To Know What Love Is" by Foreigner
• Matt Wilson transmitted joy and inspiration with his rendition of "Say You Won't Let Go" by James Author
• Nailyah Serenity ignited the stage with "Baby Love" by Mother's Finest
• Warren Peay strummed his way into our hearts with a twang-tastic performance of "Up There Down Here" by Zach Williams
• Kaeyra left the audience in awe with her piano and vocal performance of "Bruises" by Lewis Capaldi
• Mariah Faith got the audience feeling every raw emotion with her soulful performance of "Cry to Me" by Solomon Burke
• Guest performer and musical icon Smokey Robinson showcased his signature smooth vocals and dynamic stage presence with the crowd-pleasing classic "I Second That Emotion" and his new song "If We Don't Have Each Other"
• Iam Tongi left a lasting impact on the audience with his emotional and powerful rendition of ABBA's "The Winner Takes It All"
• Haven Madison delivered a stunning performance of "Mean Girls" by Leanna Crawford, captivating the audience with her vocals and stage presence.
• Oliver Steele's stunning performance of his original song "Too Soon" was amplified by his mesmerizing guitar skills
• Lucy Love showcased his songwriting skills and vocal range with her original song "Boulders"
• Hannah Nicolaisen rocked the stage and hit all the right notes with a Queen-worthy performance of "Somebody To Love" by Queen
• Olivia Soli's performance of "I Surrender" by Celine Dion captivated the audience
• Marybeth Byrd performed her original song "People Pleaser" that was truly a crowd-pleaser
• Michael Williams delivered a performance of "Lose You To Love Me" by Selena Gomez that left the audience spellbound
• 2022 Idols Noah Thompson and HunterGirl made a triumphant return to the Idol stage and rocked the crowd with their electrifying performance of "One Day Tonight", proving that they are truly a force to be reckoned with in the music industry
• Paige Anne delivers an emotionally charged rendition of "Say Something" by A Great Big World, bringing tears to her eyes as she poured her heart out on stage.
• Nutsa earned a well-deserved standing ovation for her emotionally charged delivery of "Un-Break My Heart" by Toni Braxton
• Tyson Vegegas serenaded the audience with his magical fingers dancing on the ivory keys as he performed his original tune "180"
• Megan Danielle delivered a soul-stirring performance of "Holy Water" by We The Kingdom
• Colin Stouch delivered a delectable serving of country music with his rendition of "Pretty Heart" by Parker McCollum
• Wé Ani soared to new heights with her stunning and soulful rendition of Skyfall' by Adele
Unfortunately, Elijah Mccormick, Dawson Wayne, Emma Busse, PJAE, Elise Kristine and Malik Heard had to say goodbye to the "American Idol" stage.
After a night full of stellar performances, it will be difficult to see anyone go. Who earned enough votes to move on to the next round? The Top 12 of this season will be revealed TONIGHT!
Be sure to tune in TONIGHT at 8/7c on ABC to see who will continue on their path to becoming the next Idol!
Follow "American Idol" (#americanidol) on TikTok, Instagram, Twitter and Facebook.