American Idol 2023 Episode 13 Recap: Top 12 Reveal
The Top 20 contestants of "American Idol" took to the stage to deliver unforgettable LIVE performances, taking our breath away with each note. After an intense overnight voting session, host Ryan Seacrest revealed 10 of America's favorite Idol contestants to move one step closer to their dreams. But there's two more spots left and it's up to judges Katy Perry, Lionel Richie, and Luke Bryan to carry out the daunting task of choosing who from the remaining 10 contestants will form this season's Top 12.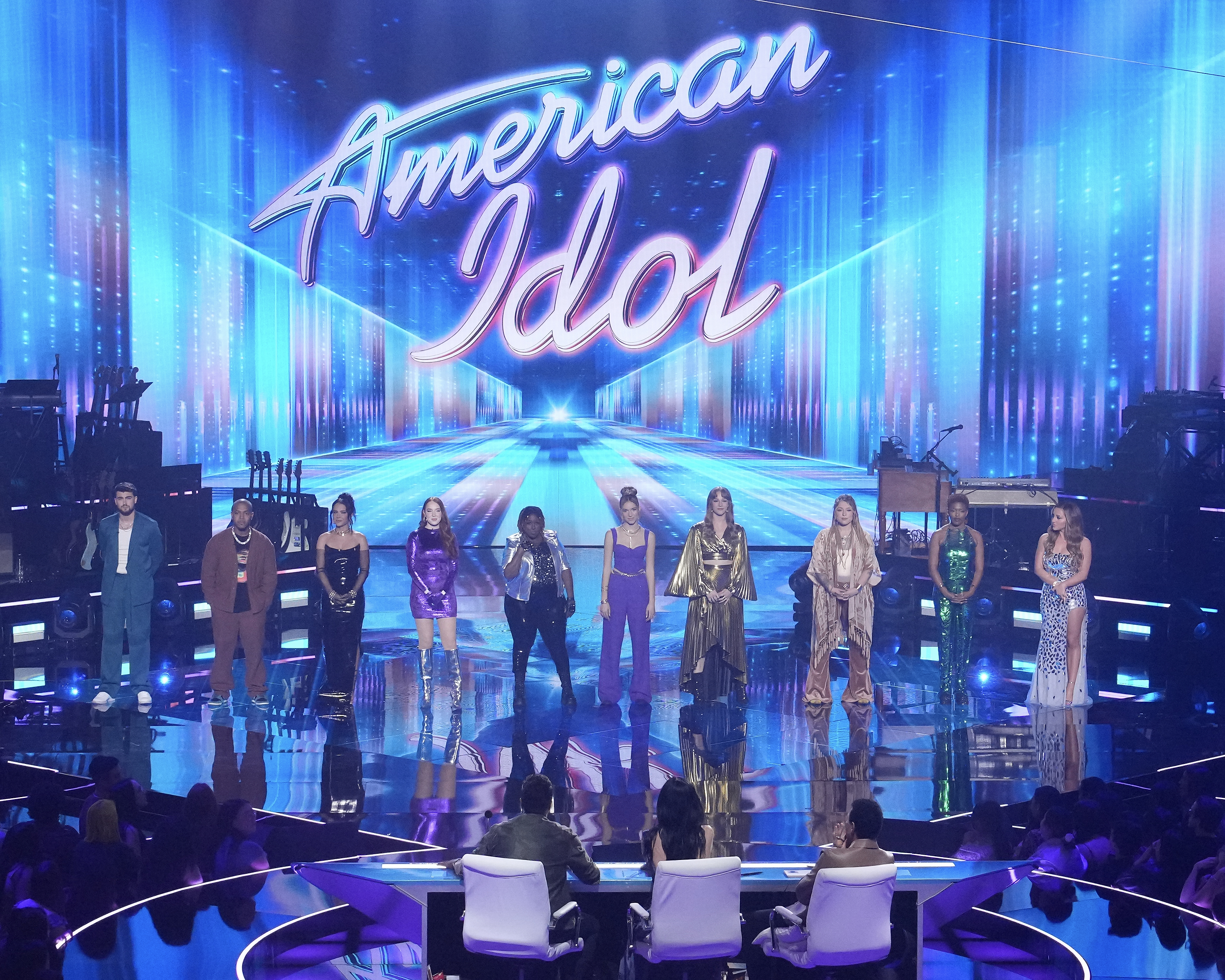 The judges faced a tough decision as they had to select two contestants to save and propel into the Top 12.
Whether a victory performance or an appeal to the judges, the Top 20 lit up the stage with top notch performances:
• Wé Ani gave a show-stopping performance of "This Is Me" from "The Greatest Showman"
• Michael Williams delivered a golden performance with his rendition of JVKE's "golden hour"
• Hannah Nicolaisen ruled the stage with her stellar performance of "Royals" by Lorde
• Haven Madison's performance of her heartfelt original song "15" left the audience in awe
• Warren Peay commanded the stage with his captivating performance of "It's Not My Time" by 3 Doors Down
• Mariah Faith nailed her performance of "If It Hadn't Been For Love" by The Steeldrivers
• Nailyah Serenity brought the house down with a stunning rendition "Alive" by Sia
• Paige Anne delivered an outstanding performance of P!nk's "I Am Here"
• Matt Wilson was on fire with his rendition of "For Tonight" by Giveon
• Tyson Venegas shone like the sun with his impressive performance of the classic "Don't Let The Sun Go Down On Me" by Elton John
• Colin Stough delivered a stunning country rendition of "Dancing On My Own" by Robyn
• Marybeth Byrd showcased raw emotion in her performance of "Cover Me Up" by Jason Isbell
• Kaeyra delivered an outstanding performance with her rendition of "If I Were A Woman" by Gladys Knight & The Pips
• Oliver Steele's guitar and heartstrings aligned to win over the audience with his performance of "You're Still The One" by Shania Twain
• Olivia Soli mesmerized the audience with her exceptional vocals during her performance of "God Is A Women" by Arian Grande
• Iam Tongi had everyone grooving and clapping as his put his personal spin on "Stuck On You" by Lionel Richie
• Zachariah Smith blew the audience away with his killer vocals and stage presence in his cover of Toto's "Hold The Line"
• Lucy Love sent shockwaves through the audience with her strong stage presence and electrifying performance of "Radioactive" by Imagine Dragons
• Megan Danielle's cover of Lauren Daigle's "Thank God I Do" left the judges and audience praising for her heavenly vocals and divine stage presence
• Nutsa blew the audience away with her amazing vocal performance of "And I Am Telling You I'm Not Going" by Jennifer Holliday
After much deliberation, the Katy, Luke, and Lionel chose Lucy and Nutsa to fill the last remaining spots and complete the Top 12. Unfortunately, that means Matt, Nailyah, Kaeyra, Mariah, Hannah, Olivia, Paige Anne, and Michael had to say goodbye to the "American Idol" stage.
Don't miss out on your opportunity to support your favorites with the first LIVE VOTE of the season! Mark your calendars for SUNDAY LIVE at 8/7c on ABC to see who makes this season's Top 10.
Follow "American Idol" (#americanidol) on TikTok, Instagram, Twitter and Facebook.