American Idol 2023 Episode 14 and 15 Recap: Rock and Roll Hall of Fame Night & Judges Song Contest
The first LIVE Coast-To-Coast votes of this season of "American Idol" have arrived! In this recap, we'll cover Episode 14 (where theTop 12 contestants battled it out for a spot in the Top 10) and Episode 15 (which widdles the Top 10 down to a Top 7). With the help of superstar judges Katy Perry, Lionel Richie, and Luke Bryan, and our charming host Ryan Seacrest revealing America's votes live, the tension was high both nights as was the quality of the performances.
Episode 15 wasn't just any ordinary night, it was the highly-anticipated Rock and Roll Hall of Fame Night! Guest mentor Adam Lambert returned to help the contestants pay tribute to some of the greatest rock and roll legends of all time.
With such a wide range of artists to choose from, it was hard for some of the contestants to narrow down their song selections. Fortunately, Adam provided great support and feedback to help them shine:
• Tyson Venegas earned cheers from the crowd with his powerful rendition of "For Once In My Life" by Stevie Wonder.
• Warren Peay breathed new life into the classic song "House Of The Rising Sun" by The Animals with his impressive guitar skills and vocals.
• Haven Madison captivated the audience with her powerful vocals in "Livin' on a Prayer" by Bon Jovi.
• Lucy Love brought big energy to the stage with recent Hall of Fame inductee Lionel Richie's "All Night Long".
• Oliver Steele plucked his way into our hearts with his cover of "Georgia On My Mind" by Ray Charles.
• Colin Stough set the stage on fire with his guitar skills and powerful vocals in his performance of "Midnight Rider" by The Allman Brothers.
• Marybeth Byrd electrified the stage with her dynamic performance of the iconic hit "Dancing Queen" by ABBA.
• Adam Lambert lit up the American Idol stage and brought down the house with his new song "I Can't Stand The Rain", a fitting choice as it is a cover of Hall of Famer Tina Turner's classic.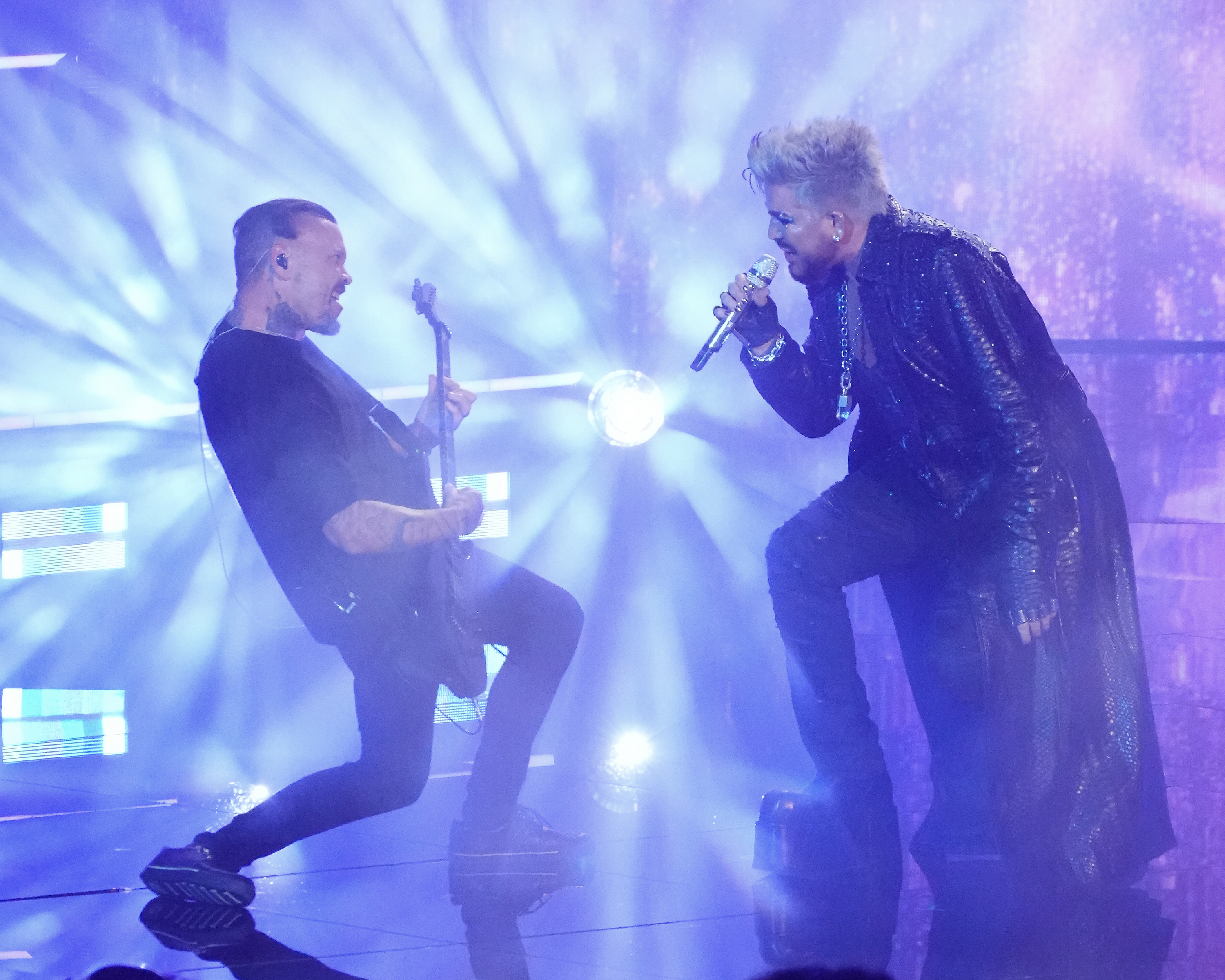 Idol legend Adam Lambert brings the thunder with "I Can't Stand The Rain".
Unfortunately, Nutsa and Lucy Love were eliminated and had to say goodbye to the "American Idol" stage.
In Episode 15, the annual Judge's Song Contest has arrived! The Top 10 contestants were presented with a choice of three songs picked by Katy, Lionel, and Luke. Whichever judge had the most picks at the end of the night won.
From electrifying performances to nail-biting suspense, episode 16 had it all:
• Zachariah Smith showcased his commanding vocals with his spellbinding performance of "Wanted Dead or Alive" by Bon Jovi. (Song was chosen by judge Lionel Richie)
• Haven Madison delivered an emotional rendition of Paramore's "The Only Exception", showcasing her raw and vulnerable vocals. (Song was chosen by judge Katy Perry)
• Chayce Beckham made a triumphant return to the American Idol stage, delivering an unforgettable performance of his new single "Till The Day I Die". He also got presented with a plaque for going Gold!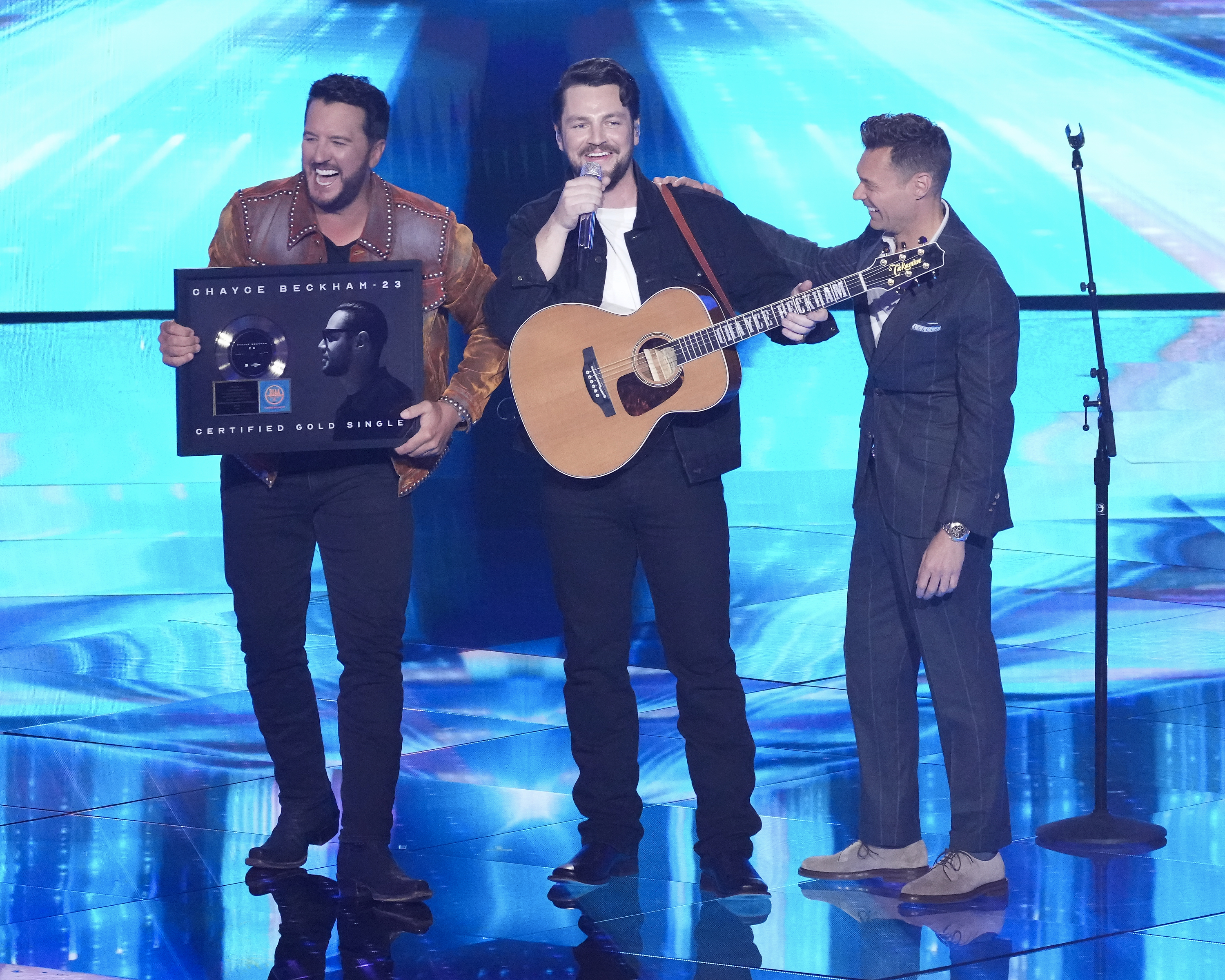 Chayce Beckham made a grand return to reunite with his American Idol family.
The bottom three were revealed to be Oliver Steele, Tyson Venegas, and Marybeth Byrd. However, as Katy got the most picks and was the winner of the Judge's Song Contest, she received the opportunity to save someone and turn the Top 7 into the Top 8! Choosing to confer with Lionel and Luke, they decided to save Oliver, which unfortunately means it is the end of Tyson and Marybeth's Idol journey.
Next up, the Top 8 contestants battle it out for a spot in this season's Top 5! To help them reach new heights, music icons Ed Sheeran and Alanis Morissette will be joining Luke Bryan as guest judges and mentors as they tackle Alanis' legendary songbook and pair up for some Sheeran Duets. Don't miss out on the action! Tune in and cast your vote LIVE COAST-TO-COAST this SUNDAY at 8/7c on ABC. Let's make it a night to remember!
Follow "American Idol" (#americanidol) on TikTok, Instagram, Twitter and Facebook.