Bachelor in Paradise 2019, Week 6, Part 1 Recap: Demi Struggles, Caelynn Makes Her Choice
Last week on Bachelor In Paradise, we ended on a pretty dramatic cliffhanger as Dean returned to Paradise to re-woo the now-attached Caelynn—who's been dating Connor in Dean's absence—and asked her to leave Paradise with him immediately. Just as we would have a difficult time diagramming that sentence, we didn't have the slightest clue who Caelynn would choose. Watch Bachelor In Paradise Week 6, Part 1 right here on ABC.com or in the ABC app, and read on for the highlights!
The Dean Van Wrinkle
So we already knew Caelynn's dilemma: Dean or Connor? She fell head over heels for Dean, but always knew he had a rep for promising more than he could deliver when it came to commitment. And as she feared, Dean decided he wasn't ready for a relationship and took off in his van. In the meantime, she struck up a relationship with Connor, who's been kind and dependable. She says Connor is the good man she's been looking for...but with Dean back in the picture, things are complicated. So here she goes:
Connor was crushed. Just a couple hours earlier he was thrilled by the possibilities of their relationship, but here he is after Caelynn's brief and abrupt goodbye: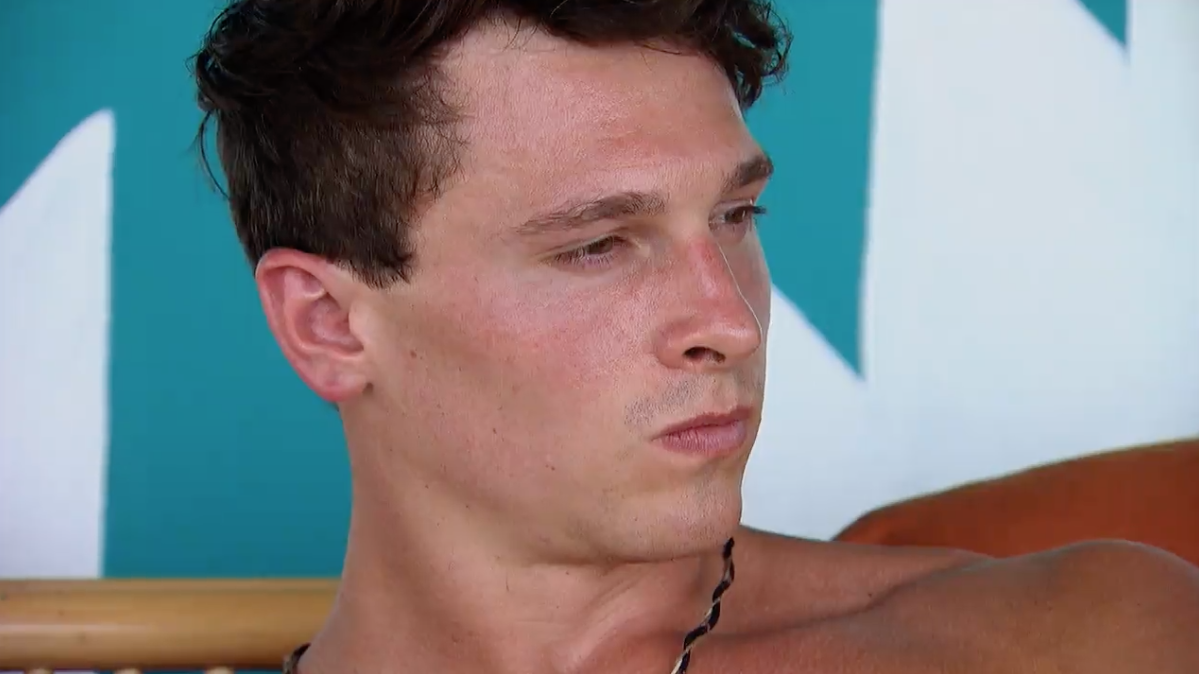 Dean was pretty pumped though: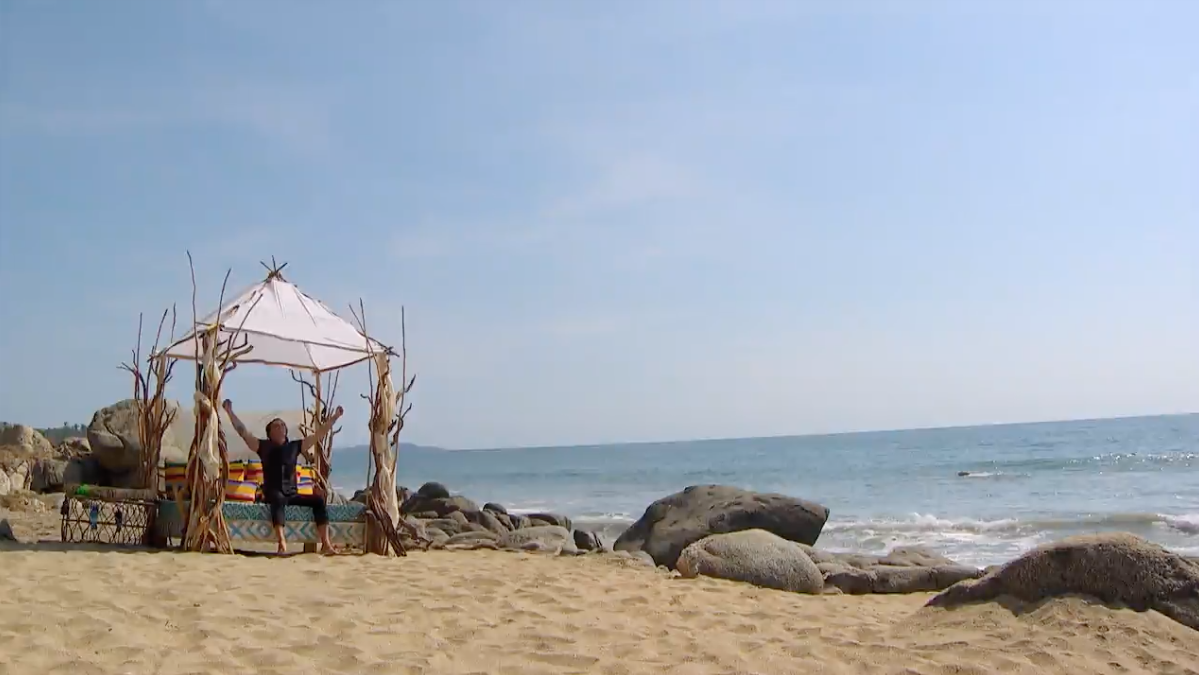 Romance on the Beach Is Complicated
Even when it seems the stars have aligned in Paradise, it's not easy. Everyone feels like Katie and Chris are one of the most stable couples under the palapa, but Katie can't shake the feeling that Chris isn't giving her 100%. When they get a chance to discuss it on their 1-on-1 date, Chris confirms her fears, and agrees that he's not giving 100%:
Okay, so that ended up being waaaay cuter than we led on, but hey, what's life without a little suspense? You're welcome.
Meanwhile, new-ish arrival Matt suddenly finds himself in the middle of a love triangle with Sydney and Bri. This from the guy who needed the entire beach to help him kiss Sydney last week. Chase decides to help him out by having him practice kissing a pineapple, because of course that's the solution:
And it almost gets even worse, as Revian from Colton's season arrives AND IMMEDIATELY PULLED MATT ASIDE FOR A CHAT. He tells her things were already pretty complicated for him in Paradise, which was probably for the best because he also couldn't remember her name to save his life. Revian asks the newly single Connor, and they seem to have a good time, making out a bit as well.
Demi's Struggles
But making out all over the place in Paradise isn't always as easy as it seems. Demi confides that she's not very comfortable with PDA, and doesn't really like to be kissy and touchy in public. Kristian, however, is rather physical, and Demi has oft found Kristian doing what Demi considers flirting with the rest of the ladies on the beach—playful leg pats and arm grabs and the like.
Demi's biggest fear is that Kristian is touchy/flirty because Demi isn't giving her enough physical affection. Demi says she's still nervous about "being gay around people," and that's inhibiting her even more than usual.
But what's the fix here? Demi's nervous and uncomfortable about something that Kristian enjoys. As it turns out, like many relationship issues, communication is key:
So sweet. Kristian telling Demi she IS enough is some life goals stuff right there.
The Ups...and the Downs
If you've watched Bachelor In Paradise at all this season, you're probably aware that John Paul Jones likes Tayshia. And this week, he wanted to do something special for her. He recently found out she didn't attend her high school prom, so to make up for lost memories, JPJ asks her to Paradise Prom, which he creates on the beach:
Between this, Chris & Katie, and Demi & Kristian the cute meter on this episode is just blowing up.
But of course, in Paradise, the heartbreak never stays away for long. Blake and Kristina recently decided to give love another shot, but on this night, Kristina decides that she's just not going to be able to get there, and that she's leaving Paradise. Blake does the same.
Such are the stakes of Paradise. Those who remain will find their relationships tested, but the reward is a partner in life. Tomorrow, Paradise as we know it is over:
Which couples will last? Find out TONIGHT, and then come back for the Bachelor In Paradise SEASON FINALE TUESDAY SEPT 17 8|7c on ABC!