KIMMEL INTERVIEW: Anthony Accuses Tracee of Farting on Stage
Anthony Anderson (Dre), Tracee Ellis Ross (Rainbow) and Laurence Fishburne (Pops) were guests on Jimmy Kimmel Live and the black-ish stars dished all sorts of hilarious news. Jimmy Kimmel revealed the toilet selfie he tricked Anthony into texting him, while Anthony revealed that Tracee initially hated him when they first hosted the Vibe awards together years ago. Anthony also accused Tracee of farting on stage:
RELATED: See Jimmy Trick Anthony Anderson Into a Texting a Toilet Selfie

Tracee Ellis Ross: Anthony Anderson has a heart of gold that's covered in shards of glass.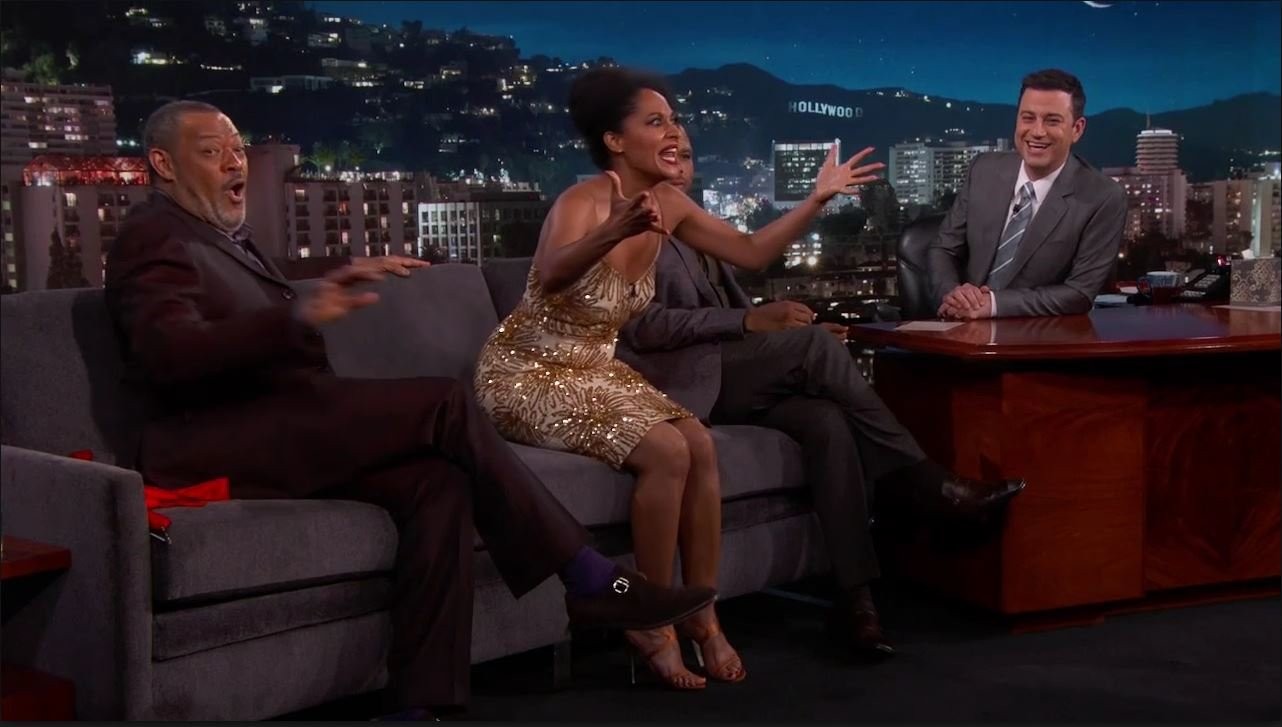 Laurence Fishburne Was an Old Man at 18
Laurence and Anthony talk about playing father and son even though they're close in age and Tracee discusses one of her alter egos:
Cast of black-ish Talks About Disciplining Children with Hot Wheels Tracks
Laurence Fishburne, Tracee Ellis Ross and Anthony Anderson talk about a unique way of disciplining kids:
Anthony Anderson is Keeping His Mom Away from Tracee Ellis Ross' Mom
Tracee tries to get to the bottom of why Anthony has been keeping his mom away from her mom:
Watch black-ish ABC WEDNESDAYS 9:30|8:30c.