Dancing with the Stars: By the Numbers
We all know Dancing with the Stars can be a bit of a numbers game. The judges must decide which digits to raise on their paddles after each dance. Fan votes are tallied each week to see who gets to move closer to that coveted Mirrorball Trophy. Then there are those numbers you don't always think about – like how many times Bruno gets overexcited. Okay, we can't count that high. But we do have some other fun Dancing stats to share. Check it out!
DWTS Factoids:
● Number of times Carrie Anne Inaba has cried: 31
● Number of DWTS: Live! Tour Tickets Sold: 1.3 Million
● Number of costumes made across the 24 Seasons: 12,500
● Number of rhinestones used in a season (average): 856,000
● Number of celebrities that have done the show: 274 (including Season 25)
● Celebrity that has trained the MOST number of hours in a season: 362 hours - Rashad Jennings & Emma Slater - Season 24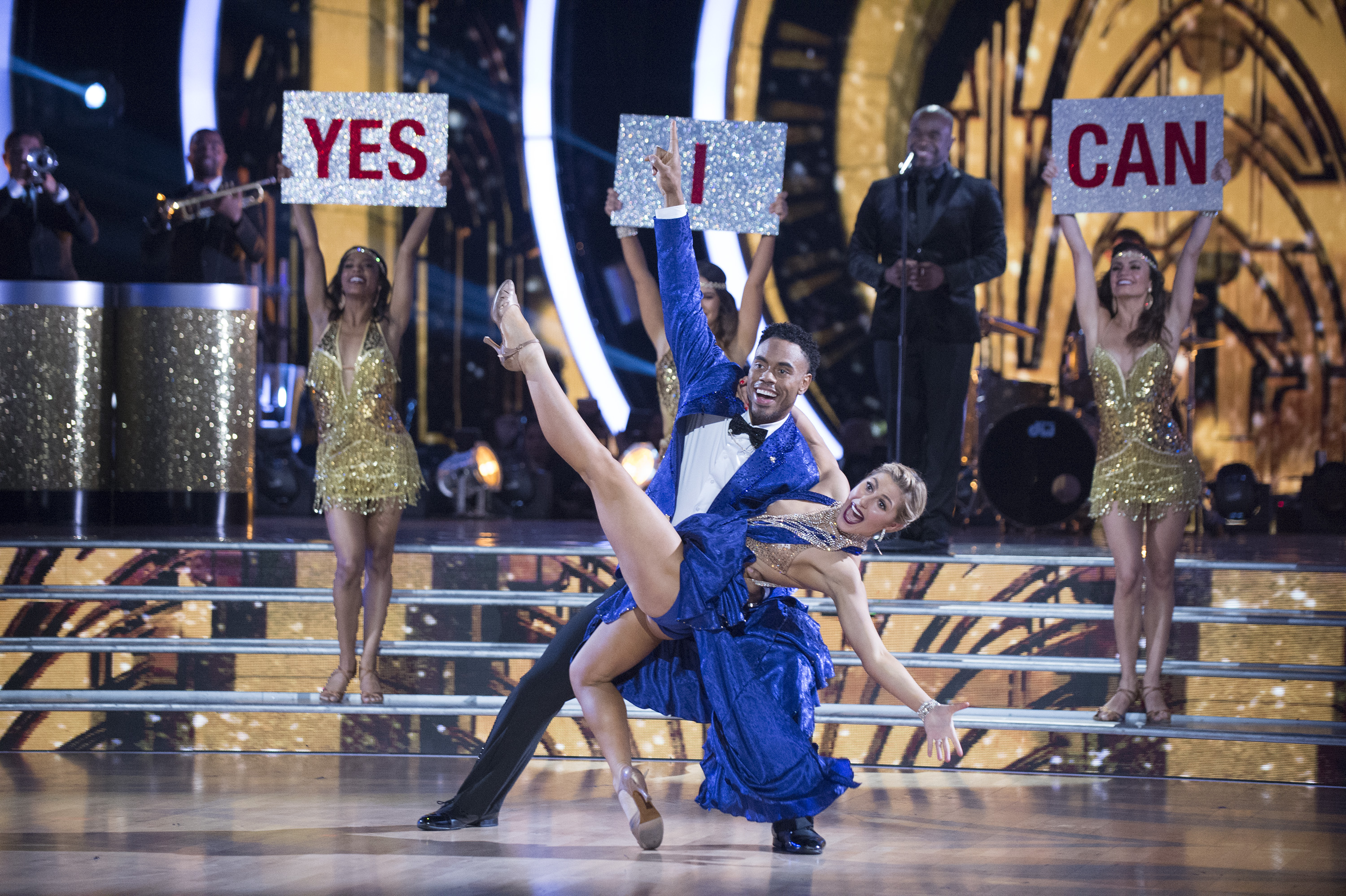 ● Dance Style that has been performed the most: Cha Cha (238 times)
● Song that has been used the most: Tie between "Crazy in Love" by Beyonce & "I Wanna Dance with Somebody" by Whitney Houston at 10 times each
● Judge who has given the most "10s" – Bruno Tonioli
● Judge who has given the least "10s" – Len Goodman
● Highest and Lowest scoring celebrity of all time: HIGHEST: Three-way tie between Rumer Willis (Season 20), Riker Lynch (Season 20) and Laurie Hernandez (Season 23). LOWEST: From a single dance: Master P - Season 2 - Received a total score of 8 on week 4 and was eliminated (Carrie Ann: 4 Len: 2 Bruno: 2)
● Number of times Tom's butt has been pinched (by Maks alone) - 137
● Number of Pro Dancers that have done the show - 28
● Number of NFL Players: 13
Get ready for Dancing with the Stars Fall 2017! ABC's #1 hit reality competition returns with an all-new season on MONDAY SEPTEMBER 18, 2017. Springtime saw Rashad Jennings bring home the coveted Mirrorball Trophy after an exciting and surprising Season 24. The DWTS Season 25 premiere kicks off the biggest dance party on the planet with more glamour, glitter and unforgettable routines. Check back often for the Dancing with the Stars cast announcement and let us know who you'd like to see in the ballroom this season in the comments below. See the full list premiere dates for every ABC show headed your way this fall!
Prep for the Season Premiere by visiting Bruno's Writers' Room!
ABC's Dancing with the Stars returns on MONDAY, SEPTEMBER 18 (8:00-10:01 p.m. EST). Dancing with the Stars, produced by BBC Worldwide Productions, prepares for more glitz, glamour and sequins. With an all-new cast of celebrities ready to take on the competition and hit the ballroom floor, it will be another season full of surprises and unforgettable dances.
Dancing with the Stars is the hit reality series in which celebrities perform choreographed dance routines, which are judged by a panel of renowned ballroom experts and voted on by viewers.