Ken Jeong Talks Prior Medical Career & 'Dr. Ken'
Star of Dr. Ken, Ken Jeong, had a medical career before making his switch to acting. Ken told critics at ABC's Summer Press Tour that he was "very happy" as a general practicioner before launching his acting career. His acting career started after he finished his medical degree from University of North Carolina at Chapel Hill. Ken had a thirst for performing and would do stand-up comedy when he wasn't in the hospital working. Jeong described himself as a intense doctor and always stressed. His own patients wouldn't believe he did stand-up comedy on the side. Ken's breakout role came when he played a doctor in 'Knocked Up'. Ken took a week off from work to on the film. His role from the 2007 film has lead to his roles in The Hangover and Community. Ken now serves as excutive producer and star of ABC's Dr. Ken.

Related: Dr. Ken Series Premiere Date Announced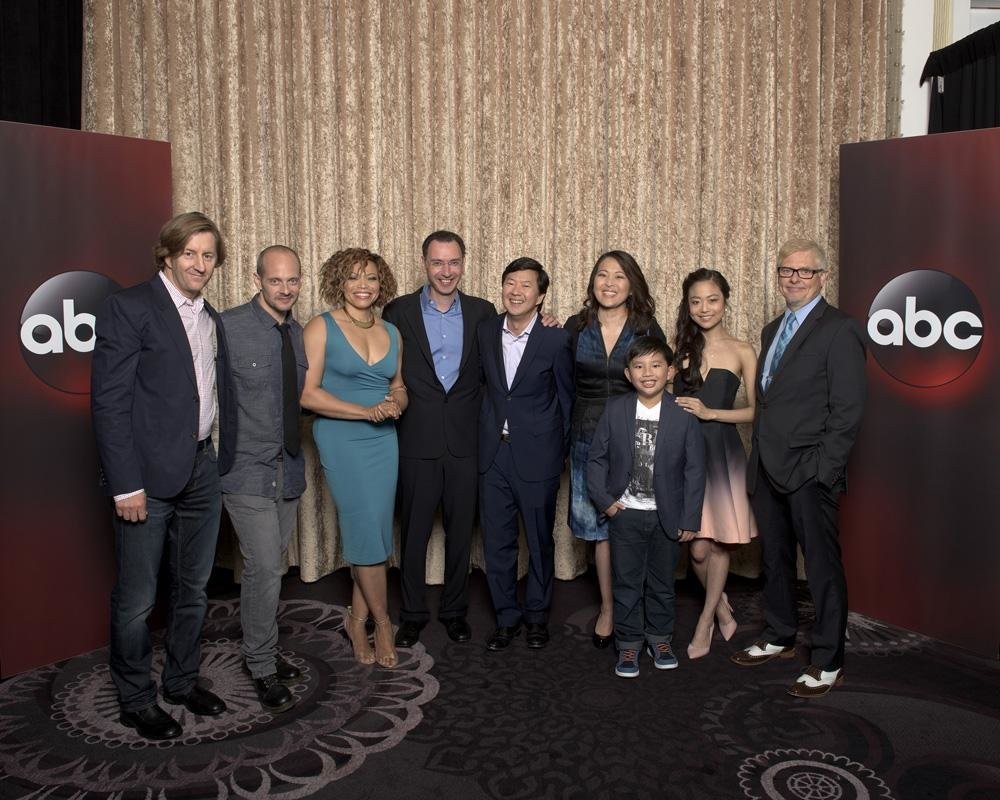 CLmVofiWEAAa88d|||1000|800|0
The cast of 'Dr. Ken' with ABC's President, Paul Lee.



At the Summer Press Tour Event, Ken described his new show as "an ensemble show" that features him playing a doctor. Ken's focus is now on getting his show off the ground. He stated, "I'm going to do everything in my power to make this succeed."

Watch Ken on Jimmy Kimmel Live talking about his past as a doctor:


Ken Jeong on Being a Doctor Who Became an Actor|Ken recalls how some of his fellow doctors reacted.|Ken recalls how some of his fellow doctors reacted when he decided to go into acting.
Ken tells Jimmy that he was a doctor for seven years before leaving the profession to pursue comedy and acting. A lot of his colleagues thought he would never make it but it looks like Ken gets the last laugh as he now has his own tv show.
Dr. Ken Premieres October 2nd at 8:30|7:30c right after Last Man Standing. Doctor turned actor/comedian Ken Jeong (Community, The Hangover), plays Dr. Ken, a brilliant physician with no bedside manner. He is always trying to be a good doctor as well as a good husband and dad to his two kids. However, these good intentions have a way of driving everyone crazy at work and at home. Luckily, his therapist wife, Allison is just the right partner to keep things sane. The rest of ABC's New Fall Lineup and New Fall Schedule for 2015 - 2016 are listed below.