What to Expect from the Grey's Anatomy Season 12 Premiere
On the Grey's Anatomy Season 12 Premiere, "Sledgehammer", the doctors of Grey Sloan Memorial must move quickly to save the lives of two young girls with traumatic injuries. Their powerful story will force some of the doctors to revisit the effects of bullying on their own pasts. Dr. Bailey, who is vying for the Chief of Surgery job, meets her only competition for the job, Dr. Tracy McConnell (guest star Joey Lauren Adams), an impressive doctor and Catherine Avery's candidate for the position.
Season 12 Premiere Sneak Peek: Bailey Meets Her Competition
Dr. Bailey feels insecure when she and Dr. Webber run into Dr. McConnell (Joey Lauren Adams) and Richard rattles off Dr. McConnell's impressive resume. Bailey is not pleased to learn that McConnell requested a tour of the hospital from Richard, and endeavours to get herself invited along. Bailey is prepared to fight for the Chief of Surgery job.
RELATED: Count down to the premiere with the Grey's Anatomy Countdown Calendar »
Meredith, who is embarking on a new phase of life, is struggling to adjust to changes at home with her new roommates. She isn't used to living with people who don't know her well enough to know her likes and dislikes.
Meredith is trying to adjust to big life changes in the Season 12 premiere, "Sledgehammer."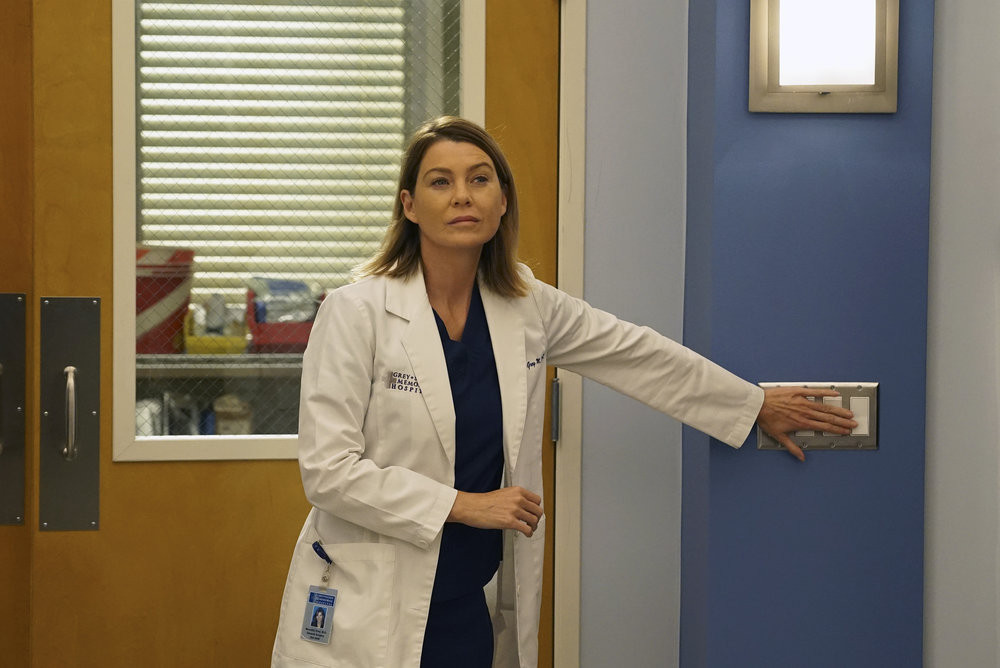 And Jackson must prepare himself for April's return to Seattle from practicing medicine in the combat zone. In the Season 11 finale, "You're My Home," trouble was brewing for their marriage after Jackson realized April wanted to go back to Jordan with the Army.
Season 11 Finale Moment: The End of April and Jackson?
Is this beloved couple really over? They've been through so much together... While we wait to find out what Season 12 has in store for Jackson and April, relive these 15 Unforgettable Jackson and April Moments!
RELATED: Watch video highlights from Season 11 or get a refresher with a recap of the events of the Season 11 finale episode »
And what does the future hold for Alex and Jo? Season 11 ended with Jo making a grand gesture: she used all of her savings to buy a warehouse for them to live in, AND told Alex she loved him for the first time. Remember that romantic moment? Look forward to more classic Alex and Jo scenes in Season 12!
Season 11 Finale Moment: Jo Declares Her Love for Alex
Don't miss the Season 12 premiere, "Sledgehammer," THURSDAY SEPTEMBER 24 8|7c on ABC and get ready for the return of TGIT, everyone's favorite Thursday night line up!
GREY'S ANATOMY CHARACTER 101s