GAME DAY: Modern Family's Funniest Football Fumbles
Thanksgiving isn't just about the Butterball -- it's also about the football, and you can get your kicks by reliving the funniest gridiron-related moments from Modern Family, from Phil's inadvertent flirting with Matthew Broderick to Coach Cam motivating his team with the inspiring words, "Sassy Granny." After you've tackled all the best football moments from Modern Family, scroll to the bottom of the page to preview pics from the ALL-NEW Thanksgiving episode of Modern Family airing on WEDNESDAY, NOVEMBER 19 9|8c on ABC.

Manny Practices Making a Field Goal
Coach Cam (Eric Stonestreet) helps Manny (Rico Rodriguez) practice his kicking for the big football game. Kick after kick, Manny is unable to connect with the ball, while Cam is hesitant to connect with Jay (Ed O'Neill) and Gloria (Sofia Vergara) because he's afraid of sharing the bad news with the proud parents. From Episode 3 of Modern Family Season 6, "The Cold."

Phil Leads on Matthew Broderick
Phil becomes fast friends with Dave (guest star Matthew Broderick) and invites him over for a guys' night of watching football while the family is away. Phil and Dave misread one another, and Dave thinks Phil is romantically interested in him. From the Season 4 episode of Modern Family, "Mistery Date."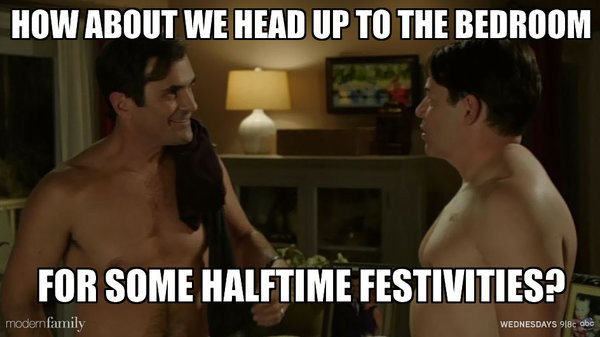 Mitchell Hates Coach Cam's Superstitions
Coach Cam is very superstitious because of the upcoming football game, but sports-hating Mitchell (Jesse Tyler Ferguson) doesn't believe all his rituals are necessary. From Episode 4 of Modern Family, "Marco Polo."

Luke Announces the Big Game
Cam coaches Manny (Rico Rodriguez) in a football game against a team whose coach just passed away. Luke (Nolan Gould) is the announcer for the game, while Haley (Sarah Hyland) manages to reconnect with Dylan (Reid Ewing) off field. From the Season 5 episode of Modern Family, "The Big Game."

Cam's Team of Sassy Grannies
At the school fair, Coach Cam is having trouble motivating his team. He finally puts the hammer down (literally) at the strong man game to inspire them to be more than "Sassy Grannies." From the Season 5 episode of Modern Family, "A Fair to Remember."
SNEAK PEEK: ALL-NEW THANKSGIVING EPISODE WEDNESDAY, NOVEMBER 19 9|8c
"Three Turkeys" – Phil is cooking Thanksgiving dinner this year with Luke as his sous chef, and Claire (Julie Bowen) has no confidence in them and prepares a secret turkey of her own as backup.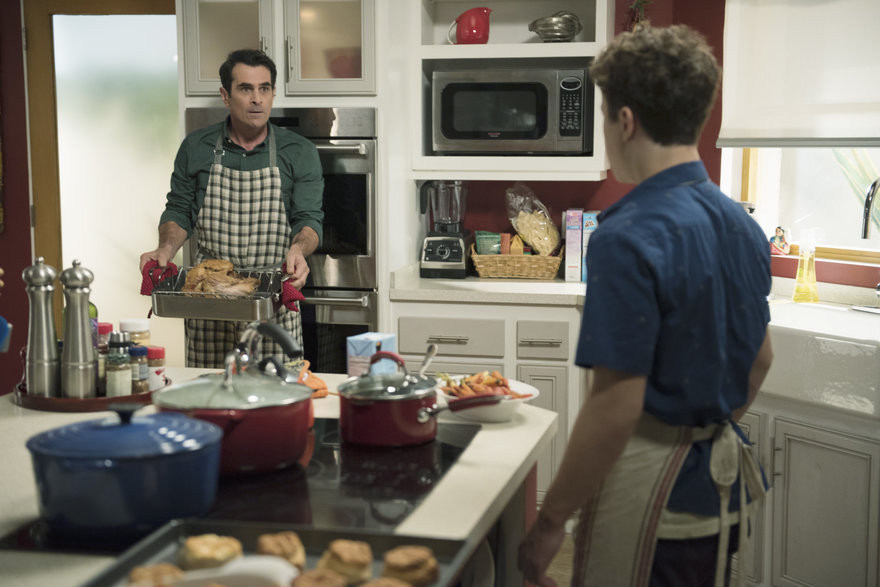 Meanwhile, Jay and Gloria had plans to spend the holiday away but when the trip gets canceled last minute, they decide not to tell anyone which quickly becomes the worst idea ever since the family dinner gets suddenly moved to their house and it turns into a mad scramble to cover their tracks.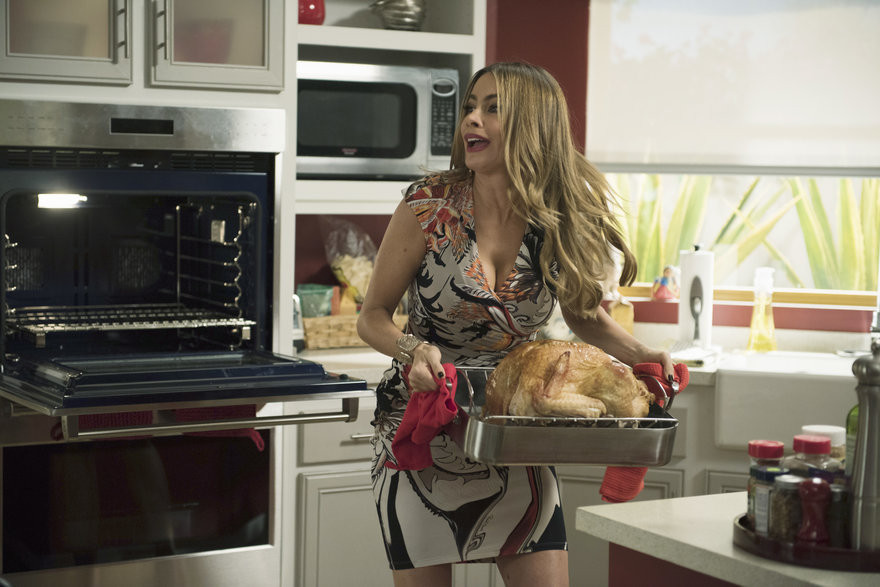 And, Mitch is tired of always being the bad cop so when Lily (Aubrey Anderson-Emmons) refuses to wear a nice dress to dinner, he forces Cameron to deal with it who then comes up with a very unconventional approach.