Valentine's Day Shocker: Gloria's Sister is Hot for Jay!
On the February 11 Modern Family episode "Twisted Sister," Gloria (Sofia Vergara)'s sister Sonia (guest star Stephanie Beatriz) visits and it's clear she's got her eye on Jay (Ed O'Neill). At least, that's what Jay thinks: Gloria laughs off the idea but soon she's laid up with a twisted ankle. Is it all part of a sinister plot?
Jay gets nervous when he ends up having a candlelit dinner alone with Sonia.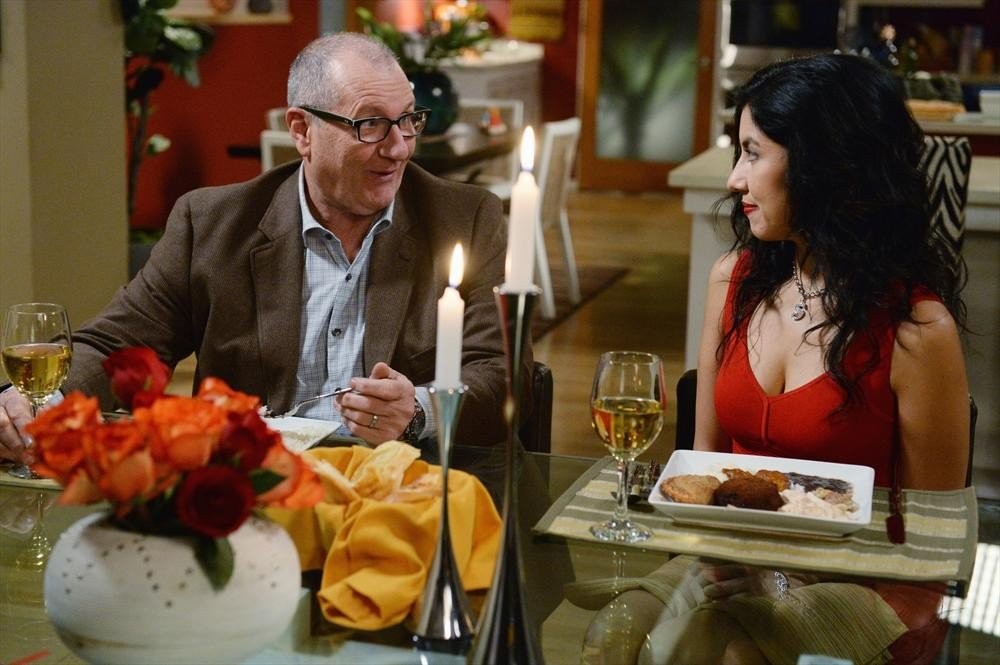 It's just like when DeDe's sister groped Jay's leg. Women can't resist him!
Also in this episode: Clive Bixby and Julianna -- Phil (Ty Burrell) and Claire (Julie Bowen)'s sexy alter egos -- make a reappearance but Claire realizes Phil may be more into Julianna than her.
Watch Modern Family WEDNESDAYS 9|8c.