5 Reasons You Need to Watch the Modern Family Season 6 Finale
Season 6 of Modern Family ends on ABC WEDNESDAY, MAY 20 9|8c with the episode "American Skyper." Get a preview of what's in store with the 5 reasons you need to watch this season's finale!

1. Robot Phil
Phil (Ty Burrell) is stuck out of town but, with the help of Andy (Adam DeVine), he's able to roam around the house via Skype thanks to a tablet mounted on some remote-controlled wheels.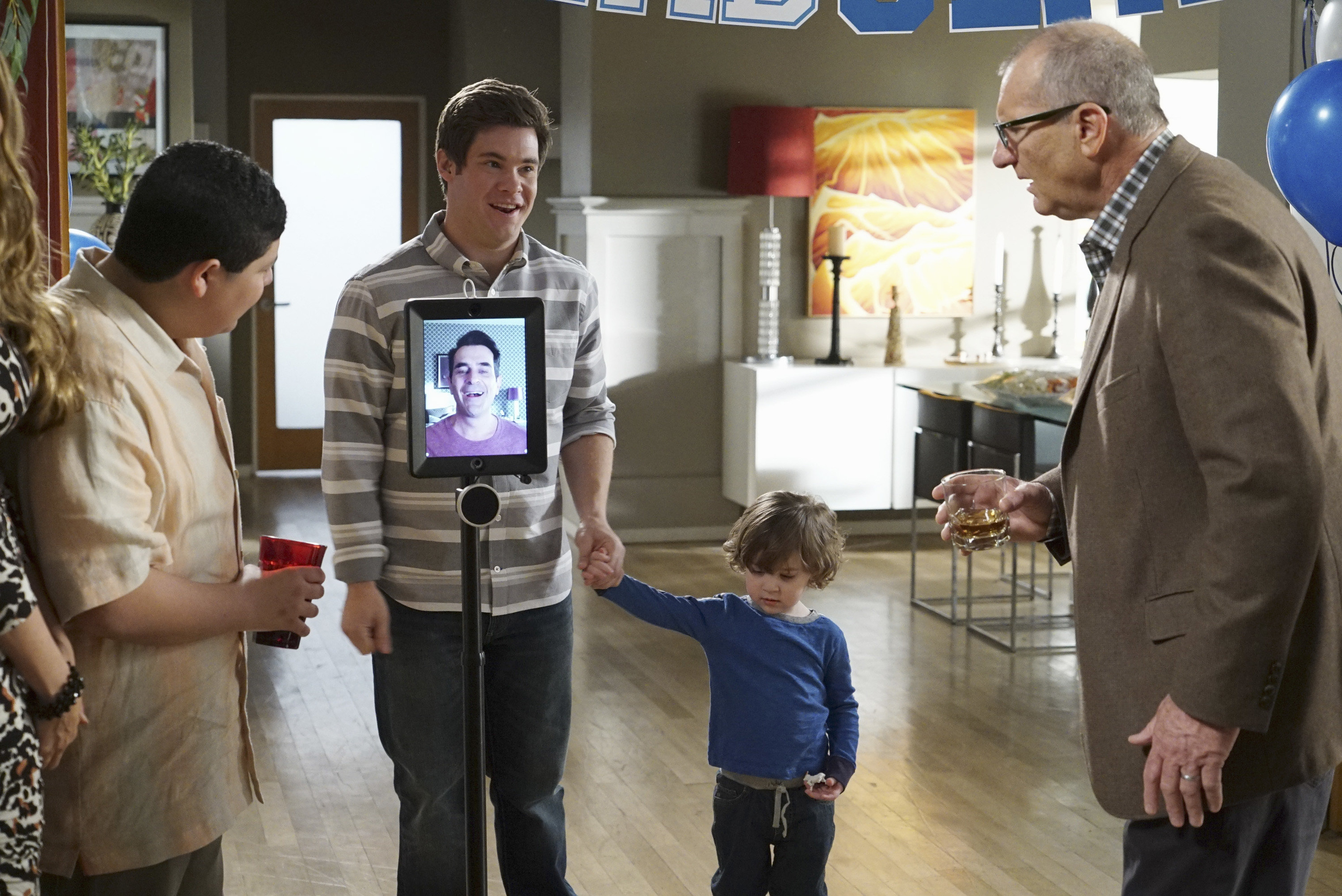 2. The Haley-Andy-Beth Love Triangle
Andy's girlfriend Beth (guest star Laura Ashley Samuels) is in town and she seems to be causing a lot of tension. At first, Haley (Sarah Hyland) didn't believe that Beth existed, but then she finally met her when Andy was in the hospital. Watch Haley's first meeting with Beth from the episode "Closet? You'll Love It!" below, because in the finale, their encounters won't be as civil:

3. Horatio Sanz Guest Stars
Saturday Night Live alum Horatio Sanz guest stars as Gloria's (Sofia Vergara) layabout cousin, and he's driving Jay (Ed O'Neill) nuts.
4. Alex Graduates
Alex (Ariel Winter) has always been focused on college, and the episode takes place on her graduation day. It wasn't an easy journey, as this clip from Season 5's "Under Pressure" shows:

5. Mitchell Loses His Job and Tries to Keep It a Secret
When Mitchell (Jesse Tyler Ferguson) gets laid off, he doesn't tell Cam (Eric Stonestreet) and that quickly spirals out of control. Secrets aren't something that work well for either Cam or Mitch -- just watch this clip from the Season 5 episode "iSpy" when Mitchell tries to keep some gossip secret from Cam:

Watch Modern Family ABC WEDNESDAYS 9|8c.