SEASON 6 FINALE: Haley & Andy's Star-Crossed Cliffhanger
Will Haley and Andy ever be together? The Season 6 finale of Modern Family, "American Skyper," intensified the Andy love triangle when his longtime girlfriend Beth (guest star Laura Ashley Samuels) makes it clear she wants Haley (Sarah Hyland) to back off from her man. Since his first meeting with Haley in Season 5's "The Help," Andy (Adam DeVine) has had a great flirtatious relationship with Haley and over the past season, their connection has been deepening yet neither is aware of the other's true feelings. Only Phil (Ty Burrell) has pieced it together that Haley loves Andy and Andy loves Haley, but the episode ends in a cliffhanger with Andy ready to propose to Beth and with Haley accepting this is how things have to be.

Where will Season 7 take star-crossed lovers Haley and Andy when Modern Family returns this fall? Until then, here are the highlights of Haley and Andy from the Season 6 finale leading up to their climactic farewell embrace and Phil's realization that they're both in love with one another.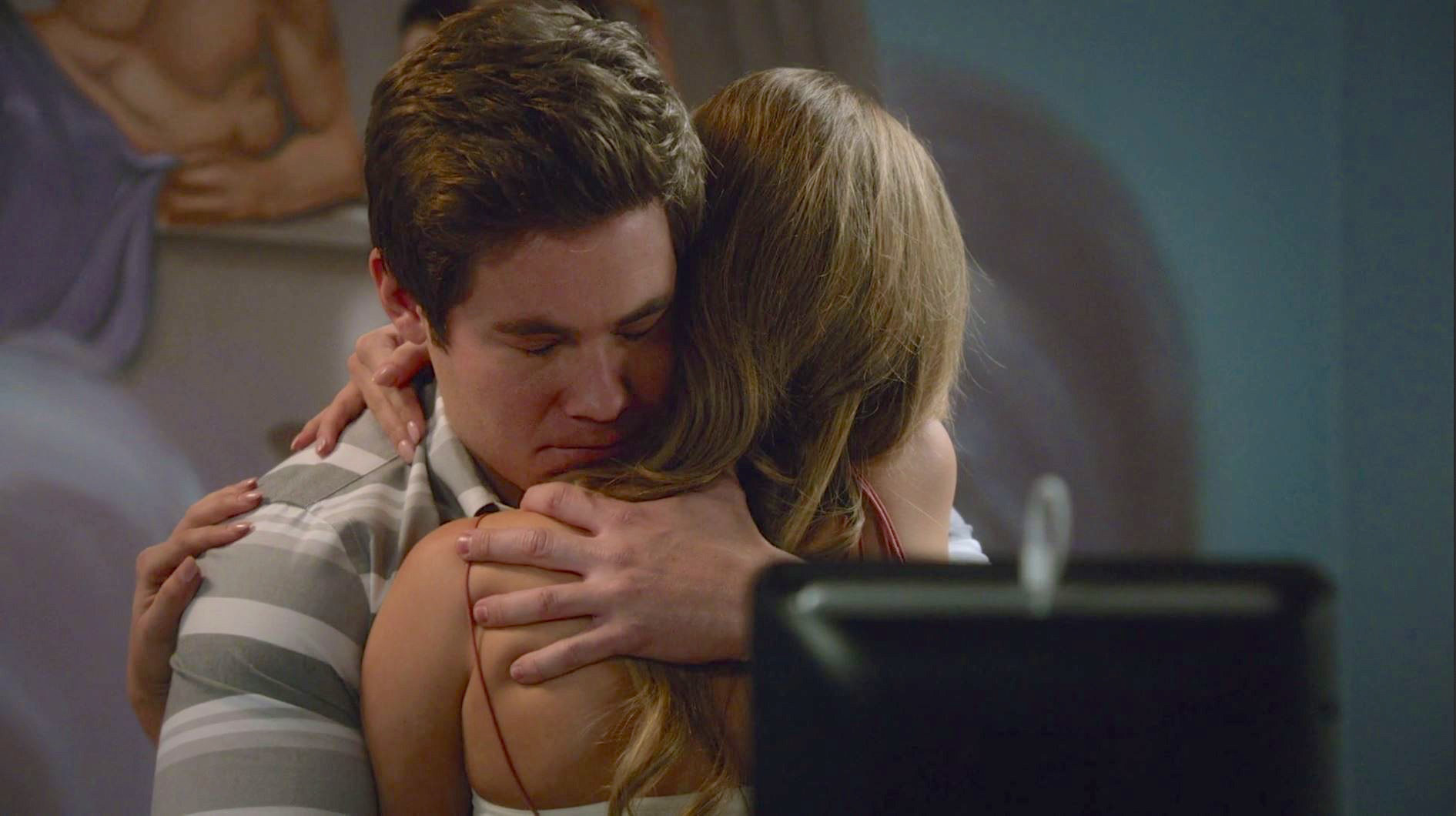 modernfamily_haley_andy|||1891|1060|2

Phil Convinces Andy to Propose to Beth
Andy asks robot Phil for love advice. He wants to propose to his girlfriend Beth, but he hints at having a connection with someone else and doesn't mention it's Haley. Andy's just not sure if this other woman has the same feelings for him. Phil ends up convincing Andy to propose to Beth after telling him a hypothetical scenario between him and Robin Givens at a laundromat.

Haley's Hair Catches on Fire
In a display of passive-aggressiveness, Beth shows off her Coast Guard training to let Haley know that she should back off from her boyfriend. While watching Beth take down Manny (Rico Rodriguez), Haley's hair catches on fire and it's up to Beth to put it out.

Did Beth Set Up Haley's Car to Explode?
When Beth tells Haley she left a gift on her car, Haley knows there's only one thing to do: Ask Luke to start her car just in case it blows up.

Phil Realizes Haley and Andy Love Each Other
Robot Phil helps Haley realize she's in love with Andy, but he's about to leave to propose to Beth. Andy confided in Phil earlier to reveal he has feelings for someone other than Beth, and when Phil realizes that mystery girl is Haley, it's up to him to get them together. It's just that the audio in robot Phil has gone out and his robo-wheels aren't meant to chase them down the stairs.


Modern Family returns ABC WEDNESDAYS this fall at 9|8c.