What Jay and the Dunphys Are Wearing This Halloween
ABC celebrates all things scary, spooky and funny this Halloween, including a Wednesday night family comedy block of tricks, treats and laughter with The Middle, The Goldbergs, Modern Family and new comedy series black-ish on WEDNESDAY, OCTOBER 29 starting at 8|7c.
To get you in the mood for ABC's Halloween Spooktacular, treat yourself to this video that reimagines what would happen if Fizbo was a horror movie, then scroll down to scare up a sneak peek at the story and photos from the upcoming Modern Family Halloween episode airing WEDNESDAY, OCTOBER 29 9|8c.
MODERN FAMILY RECUT - HORROR TRAILER|MODERN FAMILY IS THE SCARIEST MOVIE YOU NEVER SAW|Fizbo the Clown is the kind of clown that will twist you like a balloon animal! MODERN FAMILY HORROR MOVIE Coming soon.
"Halloween 3: AwesomeLand"- Airing WEDNESDAY, OCTOBER 29 9|8c.
Even though Halloween is Claire's holiday, she allows Phil to take over this year so instead of her usual fright-fest theme, he decides to turn the house into AwesomeLand! Gloria picks out Princess Fiona and Shrek costumes for her and Jay but Jay decides he wants to be Prince Charming complete with a full head of gorgeous hair, and with the hair comes a new sense of confidence. Elsewhere, Cameron gets overwhelmed by the day's activities and Mitchell has closing arguments for a huge case, and it doesn't help that the stenographer is dressed like a spider.

Guest stars Steve Zahn ("Treme") and Andrea Anders ("Better Off Ted") return as the Dunphy's neighbors.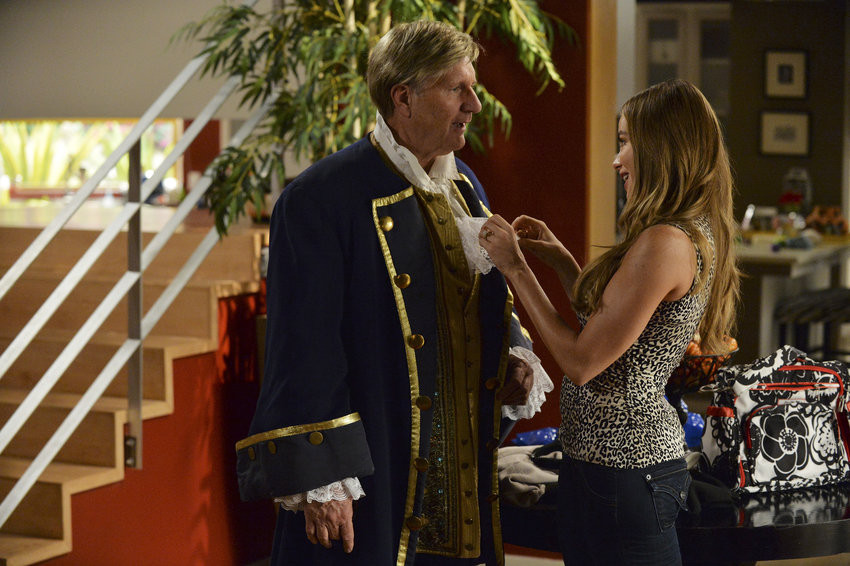 137060_0895_ful|ED O'NEILL, SOFIA VERGARA||4928|3280|2

RELATED: Watch the funniest moments from previous Halloween episodes of Modern Family»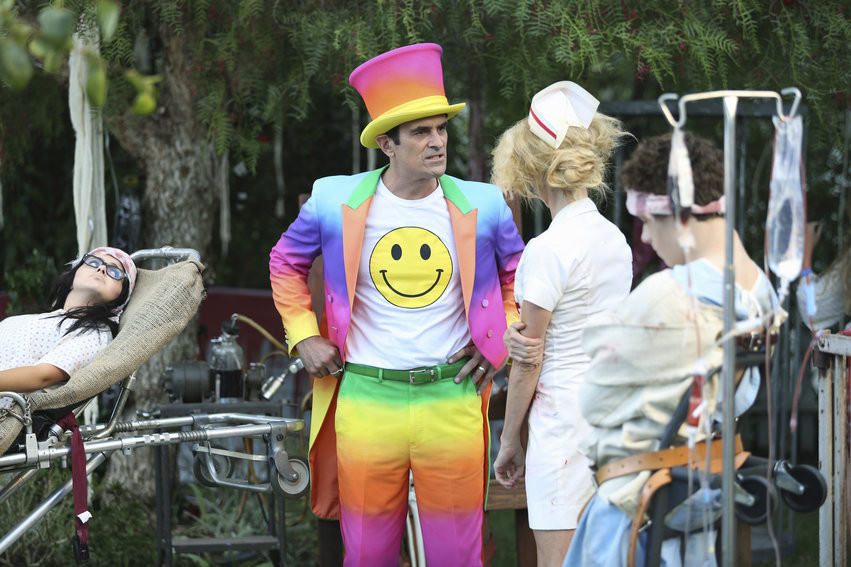 137089_0029_ful|ARIEL WINTER, TY BURRELL, JULIE BOWEN, NOLAN GOULD||5760|3840|2

RELATED: Preview the rest of ABC's Halloween Spooktacular lineup»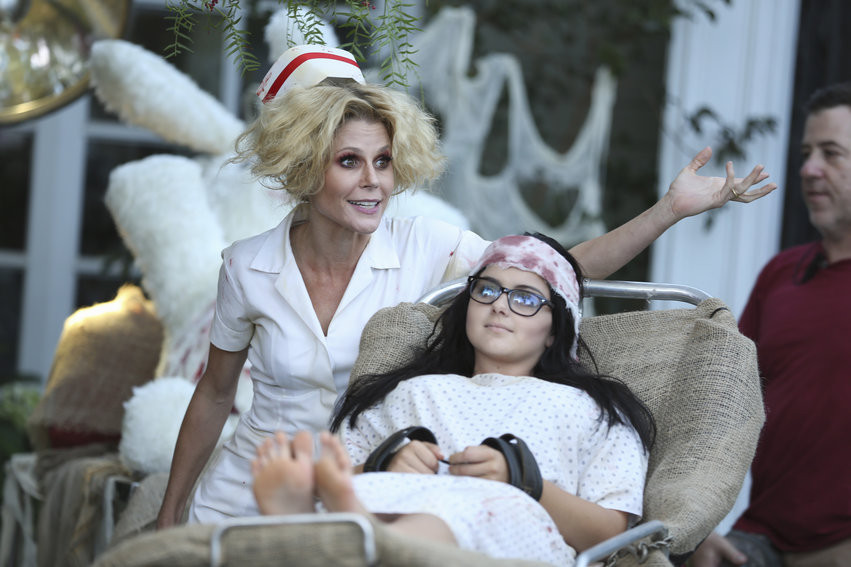 137089_0069b_ful|JULIE BOWEN, ARIEL WINTER||5760|3840|2