Gloria Gets Dressed Up for Halloween
As part of ABC's Halloween Spooktacular, all of the Wednesday comedies will be scaring up the laughs with Halloween-themed episodes on WEDNESDAY, OCTOBER 29 starting at 8|7c with The Middle, The Goldbergs, Modern Family and new comedy series black-ish.

Gloria (Sofia Vergara) hasn't had the greatest luck with past Halloweens. In Season 4's "Open House of Horrors," Gloria's costume didn't go over as planned and she answered the door to find some kids who were more about the tricks than treats:
Why You Should Never Egg Gloria's House:
In "Halloween 3: AwesomeLand" airing on WEDNESDAY, OCTOBER 29 9|8c, Gloria picks out Princess Fiona and Shrek costumes for her and Jay but Jay decides he wants to be Prince Charming complete with a full head of gorgeous hair, and with the hair comes a new sense of confidence. Guest stars Steve Zahn ("Treme") and Andrea Anders ("Better Off Ted") return as the Dunphy's neighbors.

RELATED: Watch the funniest moments from previous Halloween episodes of Modern Family»


Get a sneak peek at the costume Sofia Vergara will be wearing when Gloria dresses up for Halloween on WEDNESDAY, OCTOBER 29 9|8c.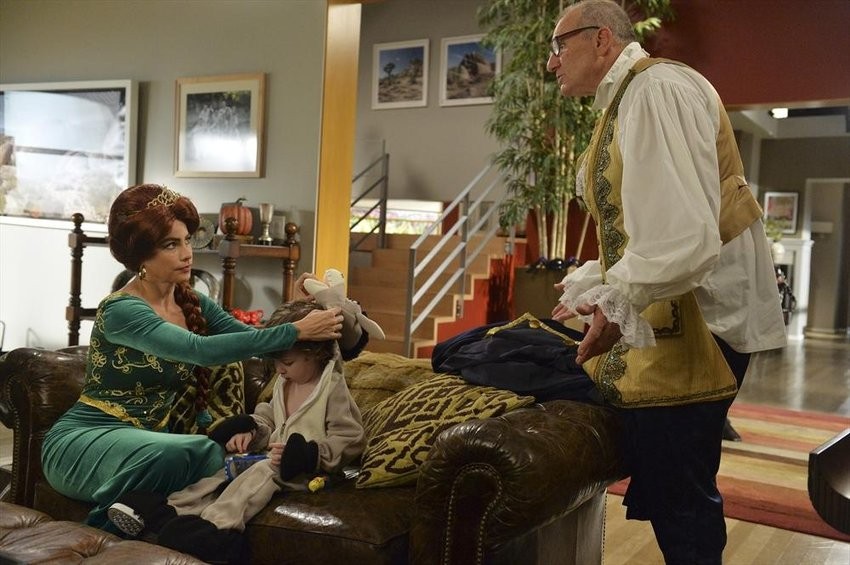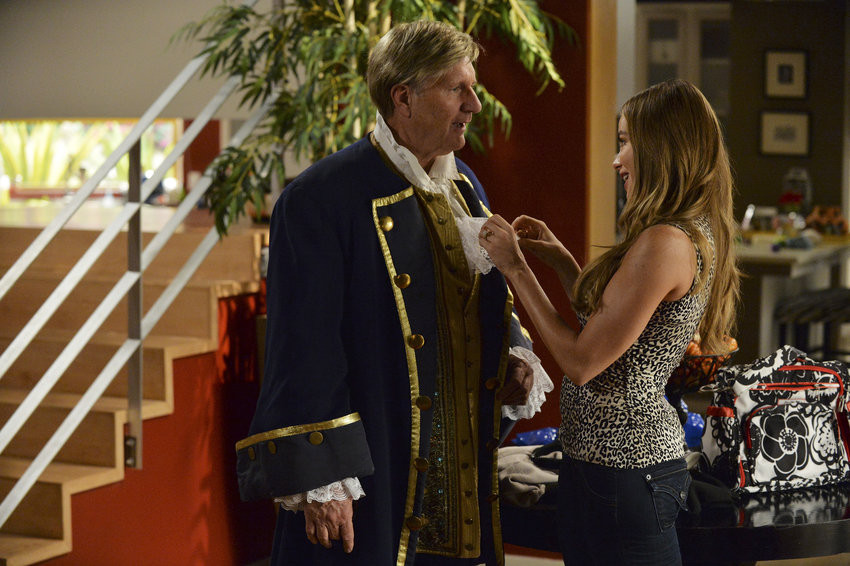 137060_0895_ful|ED O'NEILL, SOFIA VERGARA||4928|3280|2