Remembering Elizabeth Pena: The Best Moments from Gloria's Mom
Elizabeth Peña, who played the mother of Gloria (Sofia Vergara) on Modern Family, passed away on Tuesday, October 14, 2014. Elizabeth played a major role in Season 4 when she visited Jay and Gloria to witness the christening of her grandson. Gloria's mother Pilar insists on naming the baby "Fulgencio Umberto" after her late husband and her late father, but Jay (Ed O'Neill) really doesn't want his baby to grow up with the initials F.U. Pritchett.

Elizabeth Peña created a great foil for Ed O'Neill, and here are two of their most memorable scenes together.

Jay Wakes Up to Discover His Mother-in-Law Is Visiting:
Gloria's Mom Pulls a Gun on Jay: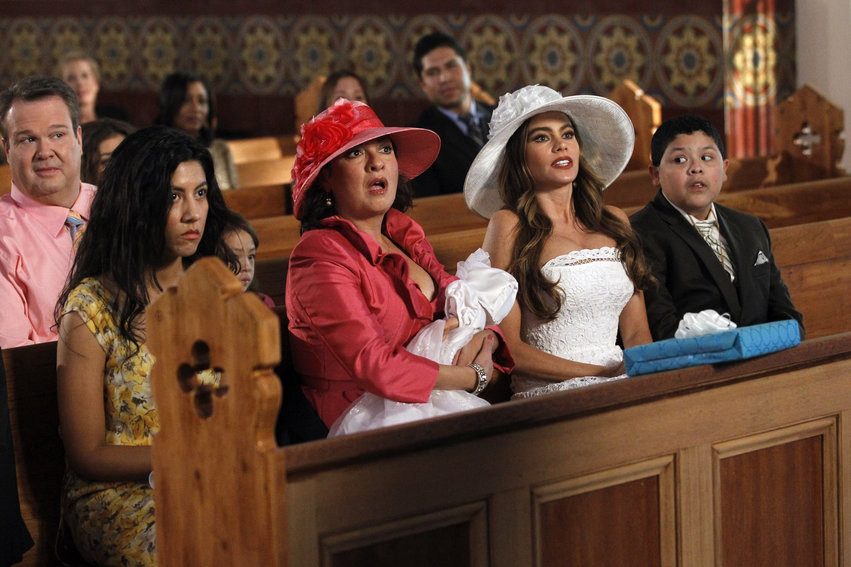 Elizabeth Peña as Gloria's mother, Pilar, in Season 4, Episode 13 of Modern Family, "Fulgencio"