Julie Bowen Wears "Kardashian" Dress, Talks about Kim's Butt on Kimmel
Julie Bowen ("Claire Dunphy") stopped by Jimmy Kimmel Live, where she talked about her fascination with Kim Kardashian. Backstage, one of the security guards on the show called her dress a "Kardashian" dress (she suspects that means "see-through" but she insists it was" hand-made by gnomes"), and that got Julie talking about how much she loves Kim Kardashian West's butt. "I just want to ski off it," Julie joked.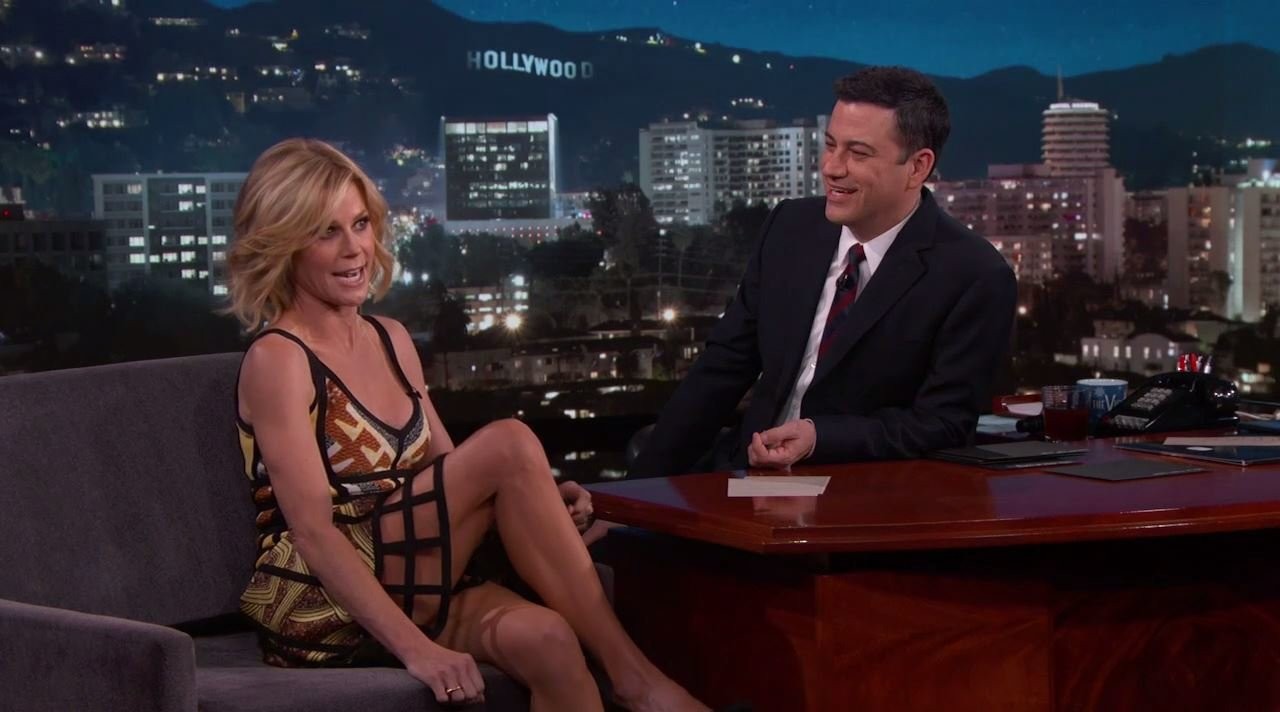 Julie Bowen Embarrassed Herself at a Clippers Game
Julie talks about being a big fan of the L.A. Clippers and recalls an interaction she had with one of the players at a game.

Julie Bowen Embarrassed Herself at a Lakers Game
Julie recalls an embarrassing situation where she thought it was ok to walk across the court at a Lakers game.

Julie Bowen's Kids Abandoned Her At A Lemonade Stand
Julie reveals how her kids running a charity lemonade stand led to a very awkward situation for her.
From the Tuesday, May 5, 2015 episode of Jimmy Kimmel Live featuring guests Julie Bowen, Adam DeVine ("Andy" on Modern Family) and music from Imagine Dragons.
Watch Modern Family ABC WEDNESDAYS 9|8c.