Watch the full uninterrupted performance of "What If" by Adam Friedman from The Bachelor
Get it on iTunes or Apple Music | Stream on Spotify
Adam Friedman, an Arizona native turned Californian, began his life in music obsessing over artists like Blink-182, Ray Charles, Eminem, and Coldplay. However, the magic didn't really come alive until Adam was confronted with problems in reading and writing. At the young age of 9, Adam's mother and teacher insisted on using Hooked-On-Phonics to help resolve these early difficulties. Instead, Adam's fascination with the tape machine resulted in him learning how to record music and represented the start of his career as a producer.
It wasn't until Adam placed his music in local commercials, throughout high school, that he realized he could turn his lifelong passion into a sustainable career. After graduating from the Berklee College of Music, Adam created "Glorious", which became the theme song for the upcoming animated film Rock Dog in addition to catching the ear of Grammy Award Nominated Singer/Songwriter Mike Posner. Almost instantly, a friendship was formed and music was made. Adam worked with Mike throughout the recording process of his latest album At Night, Alone in addition to the first two singles Adam officially released.
Adam's debut EP Green is a collection of songs including "Signals", "SAD", "What If", "Waiting on a Woman", and "Lemonade". For Adam, Green "represents an important story of loss and how it taught me that there's more to be gained in my life". Unlike his happy-go-lucky single "Lemonade", which features Mike Posner, Adam's upcoming records take a more electronic approach with lyrics that have a core focus on human emotion inside love and everyday obstacles. "I wanted a collection of sounds and styles to explore" Adam remarks regarding his EP. "I don't want to be restrained to one type of sound".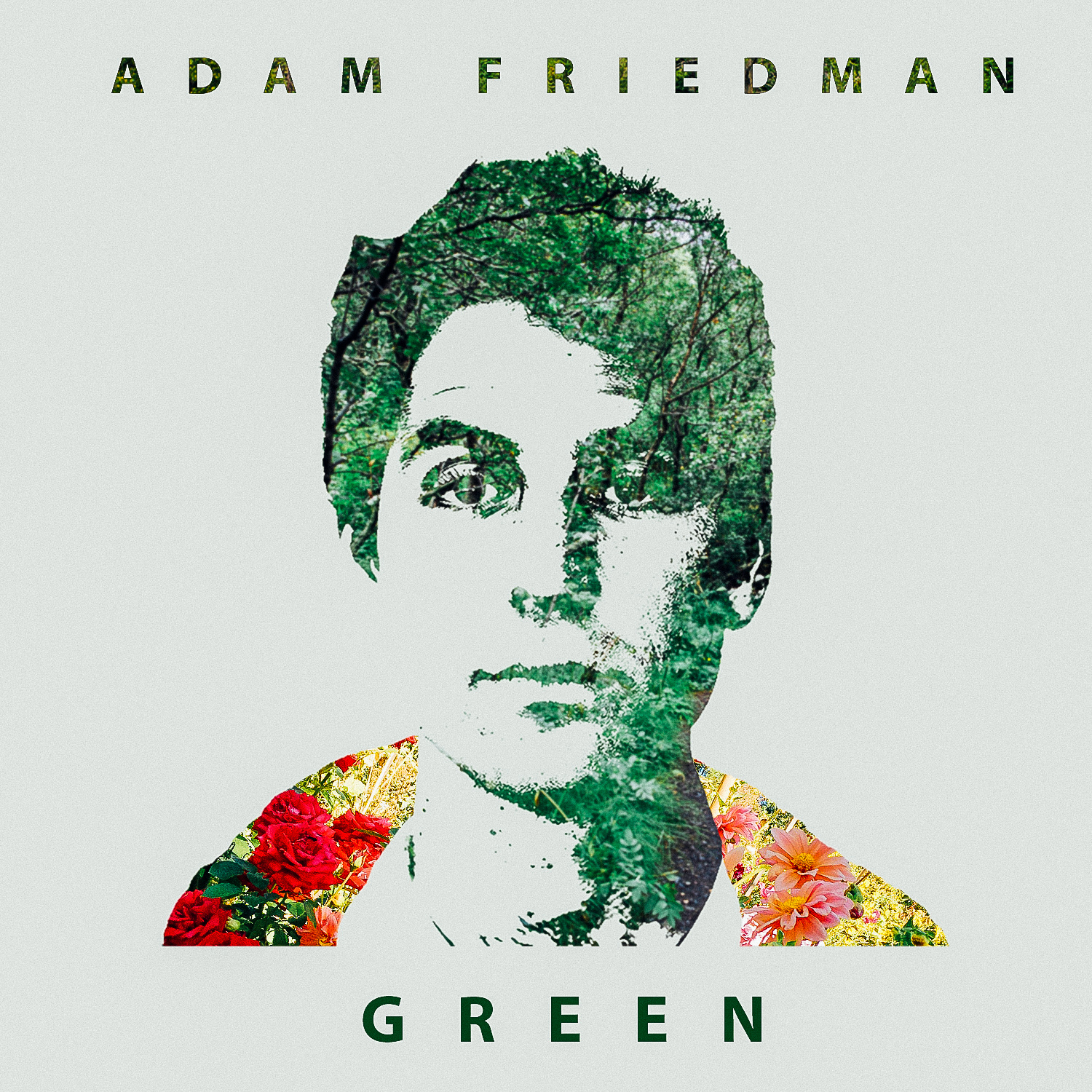 Available now - the new EP Green by Adam Friedman
For more on Adam Friedman, visit his official site: AdamFriedmanMusic.com