Scene from Nashville starring Sonia Leigh and Chris Carmack - featuring Sonia's song "When We Are Alone" - available now on iTunes!
Sonia Leigh is a game changer for the music scene. Her music style skews Pop, Indie Rock and Country. Having penmanship for 2 number one songs with The Zac Brown Band "Goodbye In Her Eyes" and "Sweet Annie", she's gained impressive success as an independent music pioneer. Sonia Leigh has made significant waves in the American and UK music scene with her international releases "Put It In Your Pocket" and "When We Are Alone". Both debuted beautifully on Sirius XM's The Highway in the US and caught onto by the airwaves in the UK. It seems Sonia Leigh sits comfortable in her Rock and Roll saddle with her upcoming release "Spider In The Roses" a hard hitting dark anthem sure to strike a chord and shake some bones.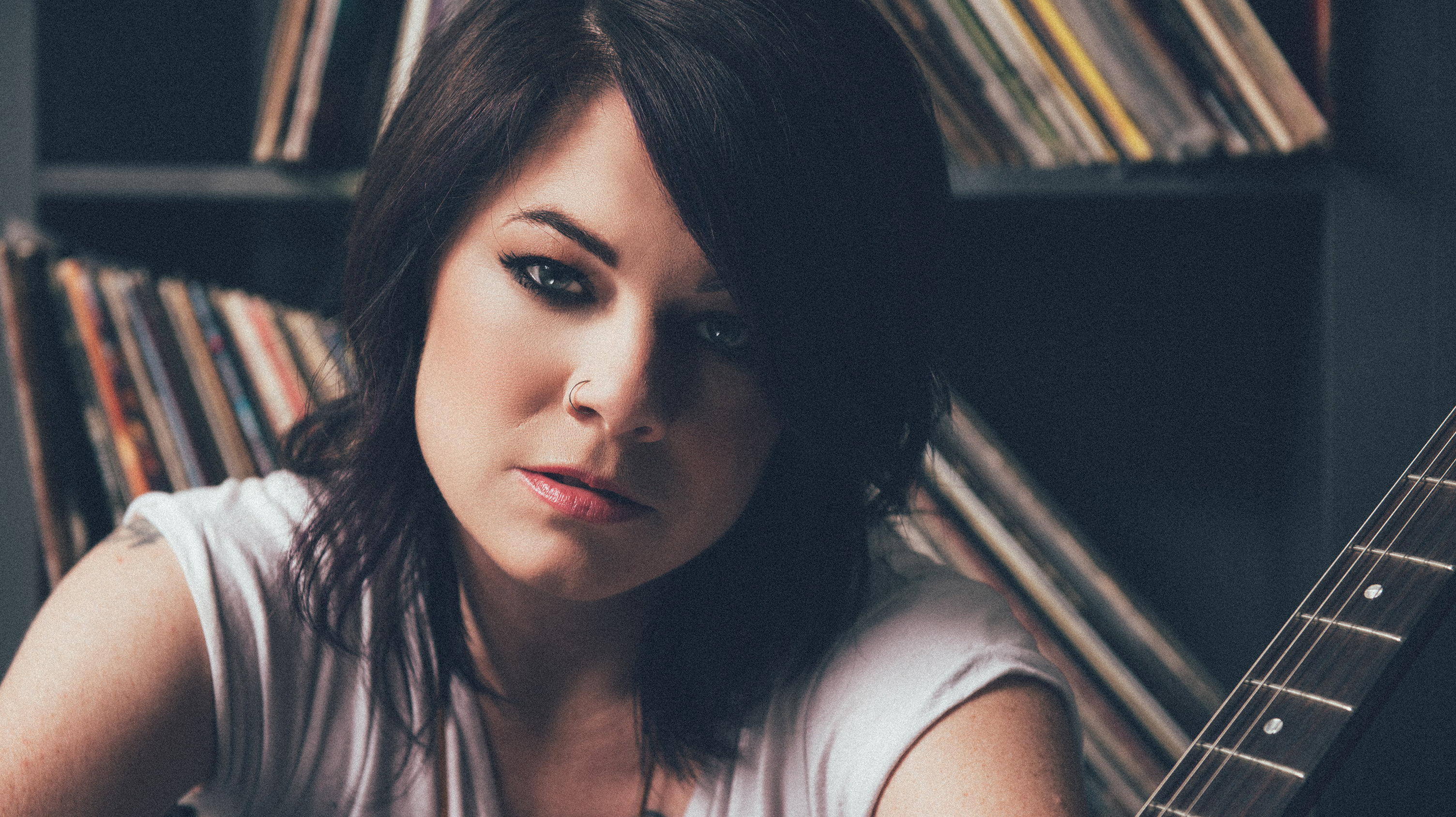 Read Sonia's story of how she landed a guest appearance on Nashville, in her own words:
It all started when I was invited to perform at an event in Nashville called "Who Knew". "Who Knew" is a music industry event dedicated to bring people world wide in all walks of the music industry together to share and learn information about the entertainment business. This particular event had a panel of music licensing executives. Each artist got to play one song, and I played "When We Are Alone" live with a full band.
Later that month I was due to go to L.A. to continue recording for a project. I stopped by ABC and had a visit with Dawn Soler, Senior VP of Music and her entire team. Nashville Music Supervisor Frankie Pine happened to be in the room as well. We all really just hit it off and they loved the music from my new project that I brought in to share. Frankie asked if I had ever tried acting. I have always wanted to but not really had the opportunity. She suggested I audition for a small part on Nashville as an independent musician working as a barista, selling CD's at a coffee shop in East Nashville. I REALLY resonated with the part because I live in East Nashville, I am an independent musician, and I was once a barista in Atlanta Georgia selling my music while slanging coffee. I was basically playing myself! I went back to my Los Angeles AirBnB (that's how I roll y'all) and filmed my audition. I can't say I didn't change clothes 18 times or have three times as many takes! ha! I figured what the hell it was worth a shot. I didn't really expect to land the gig to be honest!
I got the news that I got the part just a couple of days before I was due to head off to London for some UK tour dates. I rushed back to Nashville just in time for filming. I arrived on set where I was greeted by the show producers and writers. Everyone was so good to me, from the staff Laura and Lindy who did my hair and make up, to Lee Ann in Costume. They all went well out of their way to make sure I was taken care of. I even got to take a picture with Callie Khouri and Chris Carmack. When Chris arrived they played a joke on him because he was a little late. It seems like the whole staff has an excellent sense of humor and are so fun to work with! Chris was a sweet heart and I really enjoyed working with him. Yes, he's just as gorgeous in person!
It was a small role but I was still a bit nervous! It was my first time doing something like this and there was a whole room full of people with their eyeballs on me! It was like a dream really! When I was younger I used to write skits and plays and I would make my friends and siblings act in them, so this was a chance to try my hand in something I used to act out as a fantasy. I have so much respect for the actors who learn so many lines and positions. It's not as easy as it looks! My song "When We Are Alone" will also be featured in the show and that means a lot because I have worked very hard for this song. I believe in it and it's nice to have the support of people I admire so greatly.
Thank you to everyone at Nashville for paying attention to independent music and artists. Thank you to Dawn Soler, ABC, Frankie Pine and everyone for giving me this opportunity.
Hell yeah I would do it again!
Sonia Leigh