Sneak Peek: Rayna Begs Beverly to Save Deacon's Life on Season 3 Episode 20 "Time Changes Things"
Coming up on Nashville Season 3, Episode 20 "Time Changes Things" (air date: 04/29/2015): Rayna travels to Natchez, Mississippi, where she pleads with Deacon's sister Beverly to reconsider her decision about Deacon. Rayna tells Beverly that she is Deacon's last chance, and begs her to save his life. Watch this emotional preview of Episode 20:
Sneak Peek: Rayna Pleads with Beverly to Save Deacon

Also coming up on "Time Changes Things," Jade St. John (guest star Christina Aguilera) invites Luke, Jeff and Layla to a beachfront bash in her home in Malibu which turns into an all-night rager. Back in Nashville, new mom Juliette tries to jump-start her career with a last-minute rooftop concert, and Kiley returns to Gunnar with news that changes everything.


Juliette and Avery Sing at Her Rooftop Concert on Season 3 Episode 20 "Time Changes Things"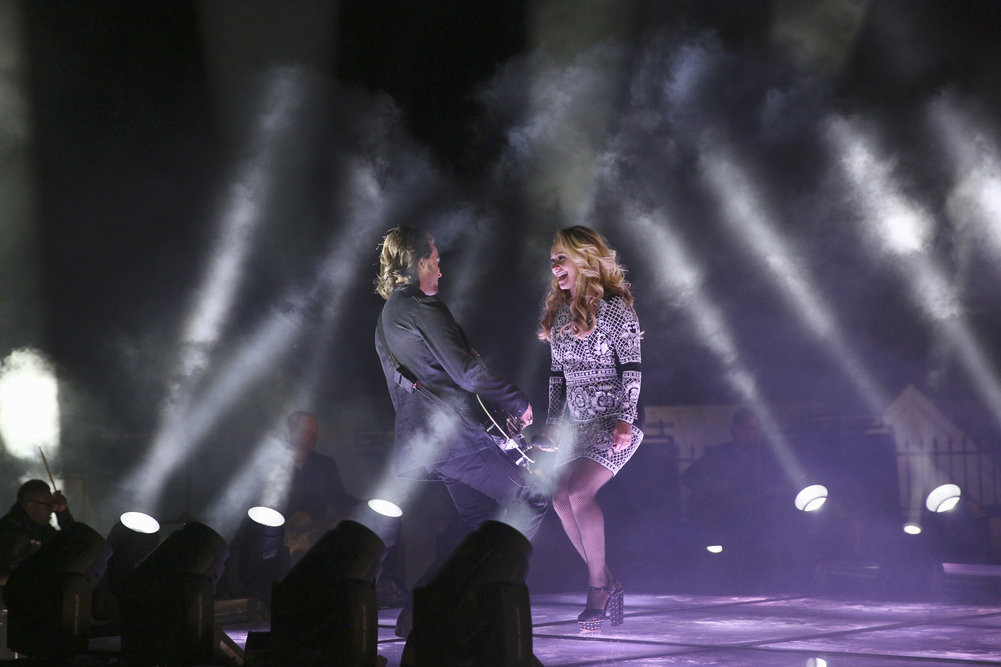 Watch Nashville WEDNESDAY 10|9c
MORE NASHVILLE
QUIZ: Who Said It? "This Just Ain't a Good Day for Leavin'"
QUIZ: Which Nashville Character Are You?

POLL: Deacon Claybourne vs. Luke Wheeler

Nashville stars Connie Britton as Rayna James, Hayden Panettiere as Juliette Barnes, Charles Esten as Deacon Claybourne, Jonathan Jackson as Avery Barkley, Eric Close as Teddy Conrad, Clare Bowen as Scarlett O'Connor, Chris Carmack as Will Lexington, Lennon Stella as Maddie Conrad, Sam Palladio as Gunnar Scott, Maisy Stella as Daphne Conrad, Oliver Hudson as Jeff Fordham, and Will Chase as Luke Wheeler.