Huluween 2022 Is Coming. See the Lineup!
Hulu will kick off its iconic Huluween celebration with the premiere of Huluween Dragstravaganza, a hilarious drag variety show hosted by fan-favorites Ginger Minj and Monét X Change. These two superstars are trapped in the TV, and the only way out is to host a hilarious Huluween TV special with a troupe of iconic queens (and a major special musical guest) who take the stage in original musical numbers, sketch comedy, and more! The one-hour show will stream exclusively on Hulu beginning October 1.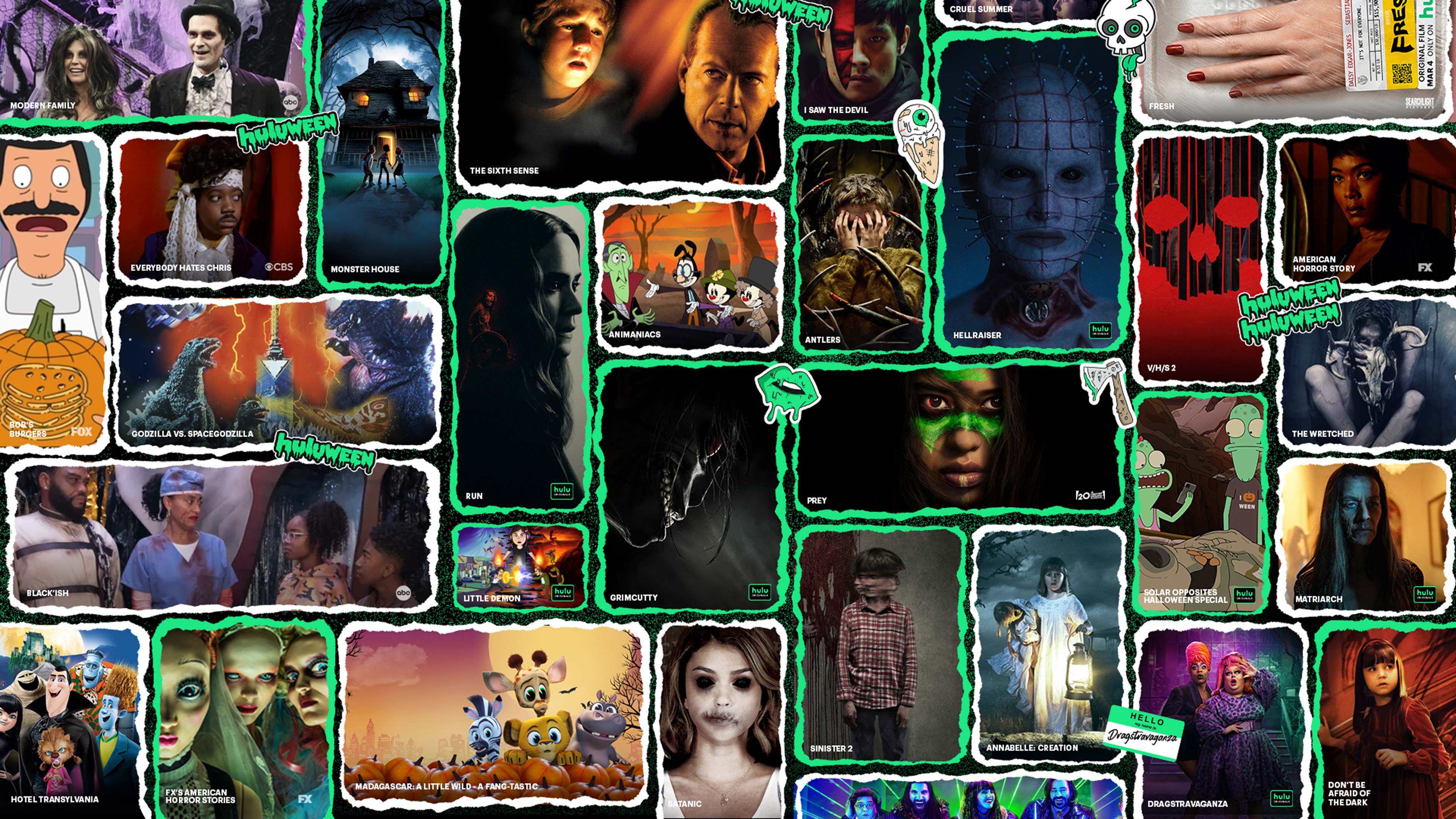 The Huluween hub will continue to serve as the go-to streaming destination for every type of Halloween content including recent buzzworthy film releases Prey, No Exit, Hatched and Abandoned (10/21), highly-anticipated premieres like A Sinister Halloween Scary Opposites Solar Special (10/3), Hellraiser (10/7), The Paloni Show! Halloween Special! (10/17), Antlers (10/11), and legendary favorites like The Rocky Horror Picture Show (10/1), The Sixth Sense (10/1), Monster House (10/1), and the Blade trilogy (10/1). Chilling, can't-miss TV series include American Horror Stories, The X-Files, Stephen King's Storm of the Century, SurrealEstate (10/6), the hilarious What We Do in the Shadows and many more. This year also marks the anniversaries of unforgettable classics including Predator (35th Anniversary), The Hand that Rocks the Cradle (30th Anniversary, streaming 10/1), Hotel Transylvania (10th Anniversary), and Buffy the Vampire Slayer series (25th Anniversary).
The Huluween celebrations won't stop at the screen. This year, Huluween enthusiasts can revel on both coasts, with Hulu taking part in Salem, Massachusetts' annual Haunted Happenings celebration on October 31, and LA's terrifying Haunted Hayride from October 19-31 (ex. 10/24). More details about these fan opportunities, if you dare, will be revealed in the coming weeks.
Also premiering on October 1 is the third season of Bite Size Halloween featuring 21 brand new shorts that explore different areas of the horror genre and provide a platform for exciting up-and-coming filmmakers. Viewers should be on the lookout for some familiar faces including Tatiana Maslany, Misha Osherovich, Brigette Lundy-Paine, David Costabile, and more. As previously announced, several of the Bite Size shorts have been developed into feature films, and this year Hulu will release Grimcutty on October 10, and Matriarch on October 21.