Behind the Scenes of "The Bachelorette" Fall 2021: Week 3
Bachelorette Michelle Young's journey is underway now, and "The Bachelorette" is delivering every week when it comes to both drama and romance! The 19 remaining men met Week 3 at high speeds as the stars of the new movie sequel "Top Gun: Maverick," Glen Powell and Jay Ellis, helped Michelle push the guys out of their comfort zone and into the danger zone for some flight training. Later, one unsuspecting fella makes the most of his one-on-one time, baring it all in his attempt to woo Michelle. And a group date led by spoken-word poet Rudy Francisco (pictured above with Michelle) had the men waxing poetic. Watch "The Bachelorette" season 18, episode 3 to catch up now.
As Featured On: "The Bachelorette" Fall 2021, Week 3
RENAISSANCE ESMERALDA RESORT & SPA INDIAN WELLS
www.renesmeralda.com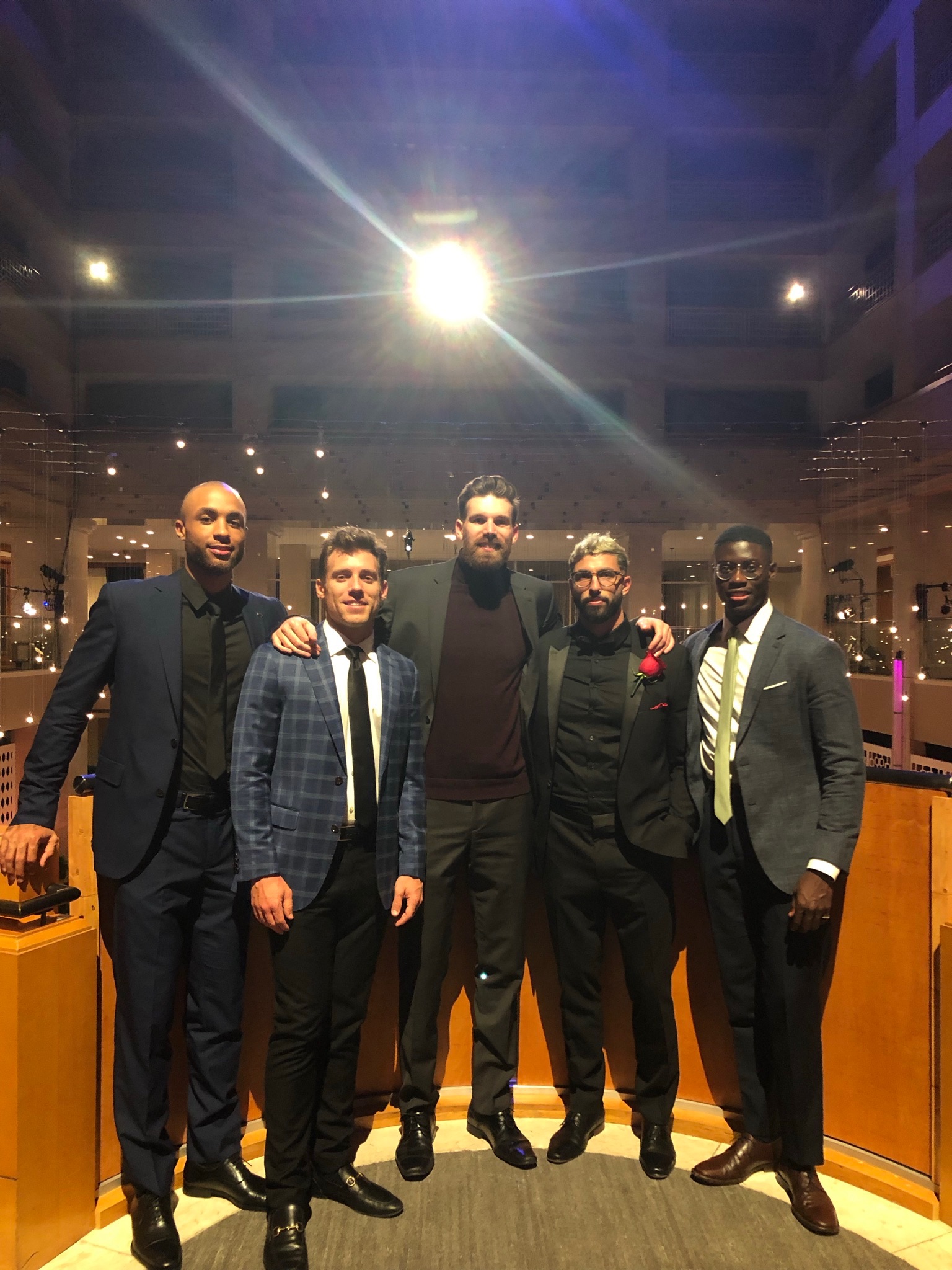 ABOVE: Joe, Chris S., Chris G., Martin and Leroy pose on the poetry group date
Watch "The Bachelorette" TUESDAYS 8/7c on ABC! Stream on Hulu.